[DIGEST: Reuters, New York Times]
A defining referendum on Britain's European Union (EU) membership is now underway. Voters will be asked a single question: "Should the United Kingdom remain a member of the European Union or leave the European Union?" Those who favor leaving, or "Brexit," claim Britain's continued membership renders it toothless and at the mercy of bureaucrats in Brussels.  Those who favor remaining insist Britain can only maintain its influence as part of a larger bloc of like-minded countries. Worldwide, markets are spooked that a vote to leave would have a devastating impact across Europe, with global spill-over effects.
---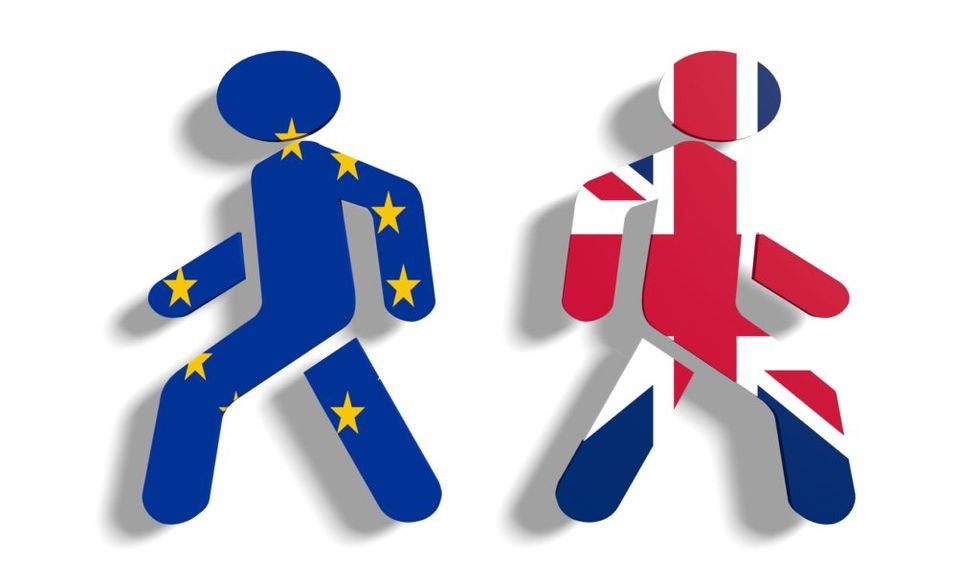 Credit: Source.
Opinion polls predict a race too close to call, evenly split between the rival camps. This has left campaigners on both sides scrambling to win over the final undecideds and turn out their supporters. With a record number of 46.5 million people registered to vote in the referendum, Britain's Electoral Commission does not anticipate final results until sometime Friday morning.
[post_ads]
While most younger voters strongly favor staying with the EU, a majority of older voters, who fear Britain has lost much of its Britishness, feel otherwise. Betfair, a betting exchange, currently projects the "Remain" camp has a 73% possibility of winning.
Campaigners with Britain Stronger In Europe, known informally as "Remain," accuse the  "Leave" camp of spreading nationalistic propaganda. For their part, Leave campaigners allege their rivals are also using scare tactics, such as suggesting Britain's poverty would be "worse than the [Irish] potato famine"in the event of a Brexit, to underscore Brexit's economic risks.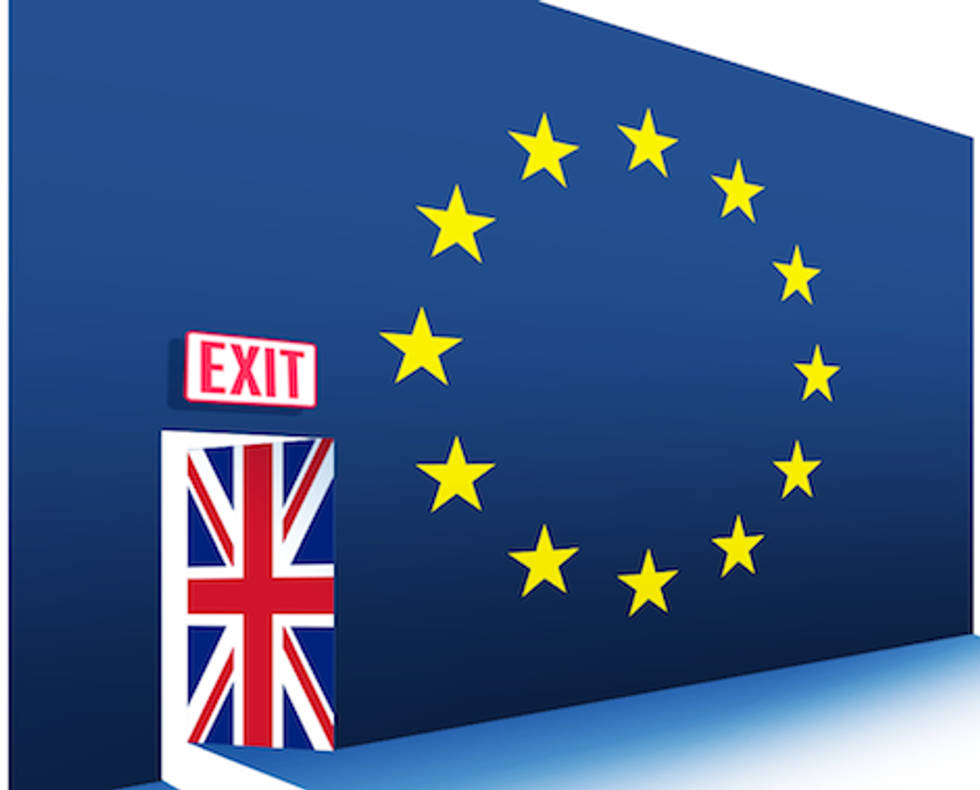 Credit: Source.
The economic effects of an exit depend entirely on the settlements negotiated. Whether Britain will lose access to the single market for duty-free trade and other financial services is of wide concern. However, leaving the EU might require continuing to accept freedom of
movement and labor for citizens of the EU, one of the Leave camp's primary objections to membership. Most economists favor remaining in the bloc, and even those in favor of leaving admit Brexit would affect economic growth until at least 2030.
The City of London and The International Monetary Fund, amid fears of a financial recession, have pledged their support to Conservative Prime Minister David Cameron, who leads the "Remain" camp. Cameron has additional support from most of the Conservative Party, as well as the Labour Party, Liberal Democrats and the pro-Europe Scottish National Party. President Obama and German Chancellor Angela Merkel are among a group of world leaders who also want Britain to stay in.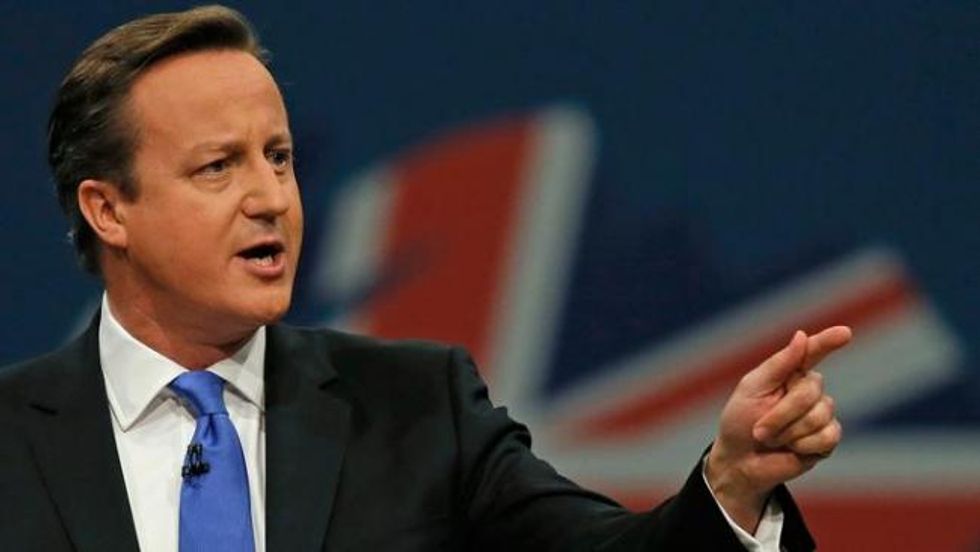 Conservative Prime Minister David Cameron. Credit: Source.
Because of his high profile support for Remain, Cameron's political future hangs in the balance from today's vote, and he may have to step down should his efforts fail. "It's very close; nobody knows what's going to happen," he told Wednesday's Financial Times.
Justice Minister Michael Gove and Boris Johnson, the former Mayor of London, favor a Brexit. Johnson is a favorite to replace Cameron in the event of a Brexit. "It's our last chance to sort this out and take back control," said Johnson. "If we don't vote to leave tomorrow we will remain locked in the back of the car, driven in an uncertain direction frankly to a place we don't want to go and perhaps by a driver who doesn't speak the very best of English."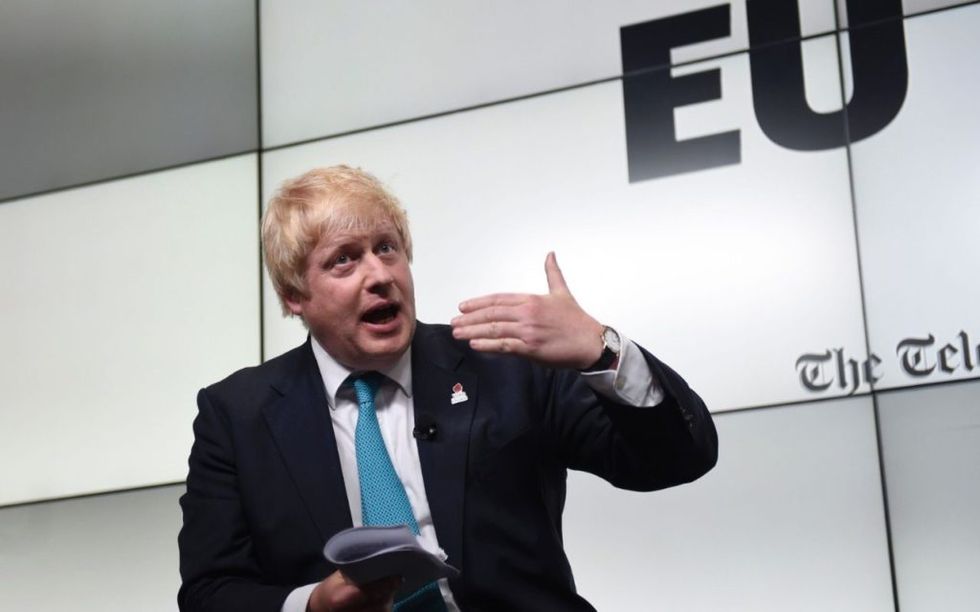 Boris Johnson. Credit: Source.
Both men have support from Nigel Farage of the U.K. Independence Party (UKIP) and roughly half of Parliament's Conservative members. "At the end of the day tomorrow when
people vote they must make a decision––which flag is theirs? and I want us to live under British passports and under the British flag," said Farage.
Abroad, Marine Le Pen, the French National Front leader, is a vocal campaigner for Brexit, recently advocating for a similar referendum in France. Other anti-Europe parties have taken root in Germany and the Netherlands.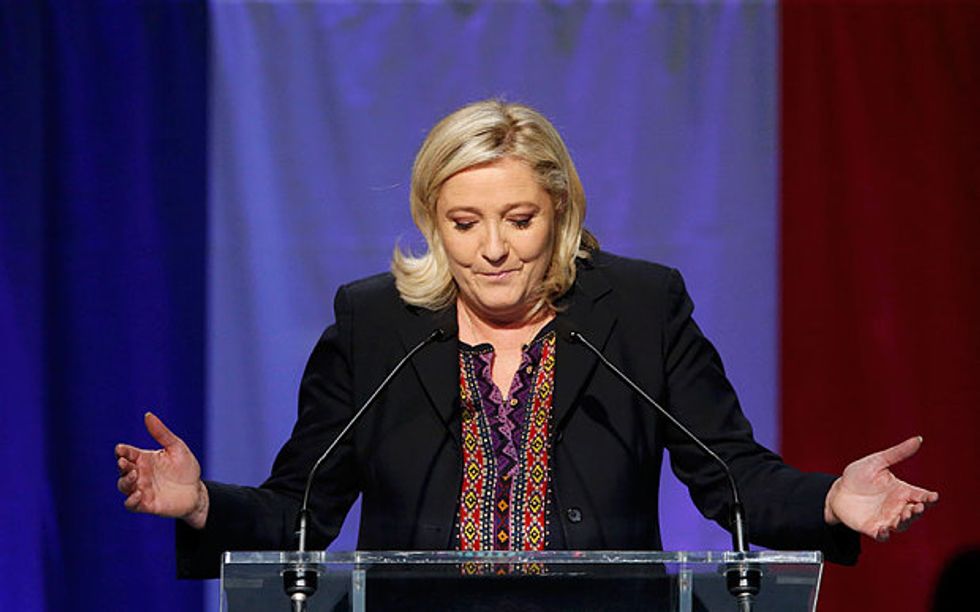 Marine Le Pen. Credit: Source.
The referendum is taking place just one week after the murder of Jo Cox, a pro-EU member of Parliament. Cox was shot and killed outside a library in her district of Birstall, England. Both sides suspended their campaigns as the nation plunged into mourning. Statements by Thomas Mair, the suspect in her killing, have fueled speculation that the murder was politically motivated. When asked for his name in court last week, he replied instead, "My name is death to traitors, freedom for Britain."
[post_ads]