[DIGEST: CNN, Forbes, USA Today]
President Donald Trump's anti-Mexico rhetoric and threatened tariffs could cost many of his Midwest corn-belt constituents their livelihoods.
---
Mexico is one of the top buyers of American corn in the world, ranking right behind Japan at No. 2 — nearly 27 percent of U.S.-grown corn is shipped to our neighbor to the south, some for traditional diet staples like tortillas, but mostly for livestock feed.
Mexican senator Armando Rios Piter has announced that he plans to introduce a bill where Mexico will buy corn from Brazil and Argentina instead of America, the world's largest corn producer and exporter.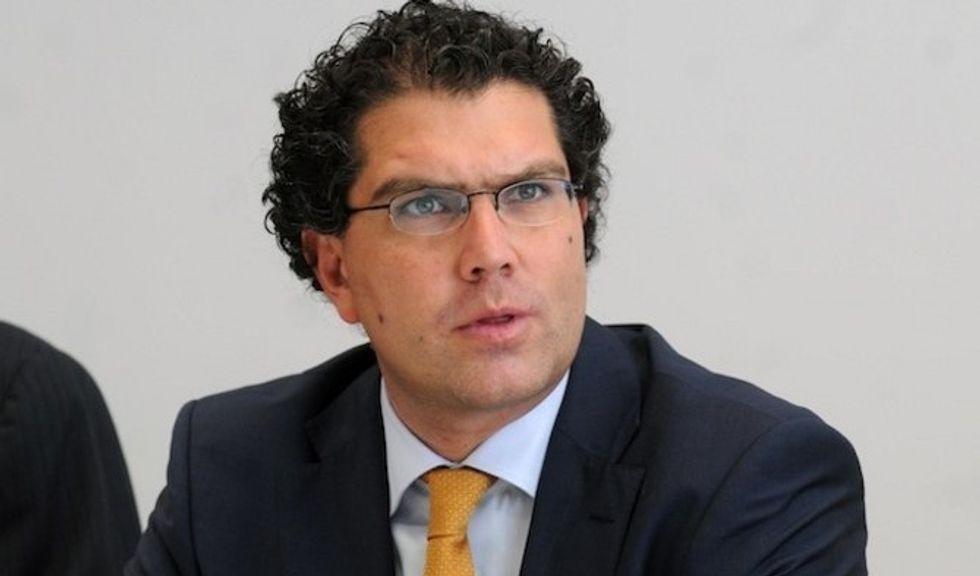 Armando Rios Piter. (Credit: Source.)
"I'm going to send a bill for the corn that we are buying in the Midwest and … change to Brazil or Argentina," Rios Piter told CNN in mid-February. It's a "good way to tell them that this hostile relationship has consequences, hope it changes."
Given that Mexico purchased roughly $2.4 billion worth of corn from the U.S. in 2015, the bill's impact would not be economically insignificant for an industry that's seen its share of recent troubles, from crop surpluses and climate change to debates over corn's utility in biofuels.
"If we do indeed see a trade war where Mexico starts buying from Brazil … we're going to see it affect the corn market and ripple out to the rest of the ag economy," Darin Newsom, a senior analyst at DTN, an agricultural management firm, told CNN.
President Trump campaigned on the threat of imposing a 20-percent tax on goods imported from Mexico in order to pay for a wall on the U.S.-Mexico border. ("Build that wall!" was a popular refrain on campaign stops.) He also signed an executive order to renegotiate the North American Free Trade Agreement with Mexico and Canada, aiming to encourage U.S-based manufacturers — particularly those in the automotive industry — to keep production in the U.S.
However, according to a January statement from the Center for Automotive Research in Ann Arbor, Mich., a nonprofit that produces research and analyses on the automotive industry, pulling out of NAFTA could in fact cost the U.S. a significant amount of automotive jobs: "Counter to the incoming Trump administration's goal of creating manufacturing jobs, the withdrawal from NAFTA or the implementation of punitive tariffs could result in the loss of 31,000 U.S. jobs."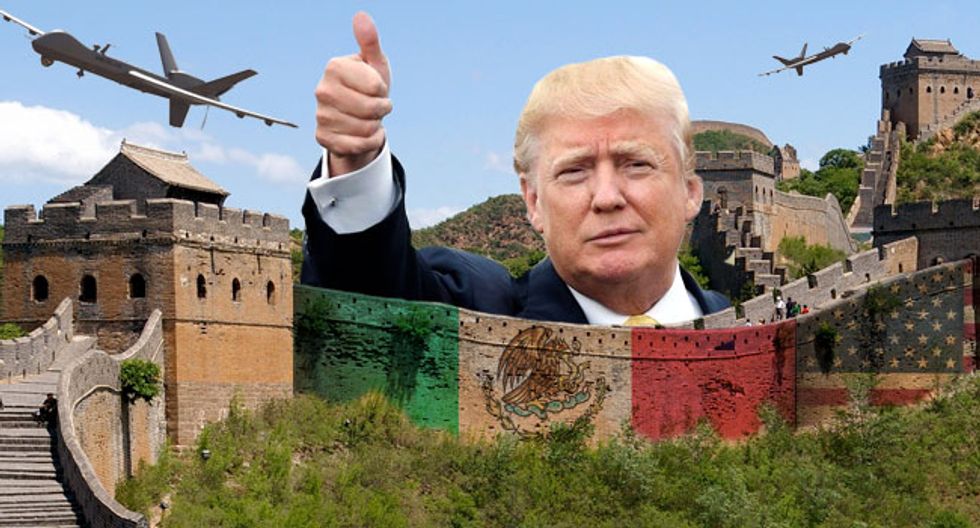 Credit: Source.
Economists worry multiple U.S. exports to Mexico could also be vulnerable to a ban, including other agricultural products like poultry and beef.
"If the No. 1 market is unhappy, it's in your interest to take notice," Paul Bertels, chief economist of the National Corn Growers Association,told USA Today.
Most corn production takes place in Illinois and Iowa, a state where more than 51 percent of voters chose Donald Trump.
"[The proposed bill] is definitely going to make it harder for me to make a profit," Bob Hemesath, a corn farmer in Decorah, Iowa, told USA Today. "I'm nervous because of the unknown. I'm waiting for it to play out."