At only nine months into the 118th Congress, the Republican-controlled House of Representatives finds itself once again looking for a Speaker.
But the man recently removed as Speaker by efforts from within his own party decided he knew what the GOP would do this time.
California Republican Kevin McCarthy told Fox Business that controversial Ohio Representative Jim Jordan would win the Speakership:
"...on the first round of votes."
McCarthy also posted his prediction on X.
McCarthy's latest attempt to predict GOP actions was as successful as when he was Speaker.
Jordan's bid fell short by 20 votes on the first round of balloting.
People were quick to let McCarthy know what they thought of his prediction, the GOP, and Jordan.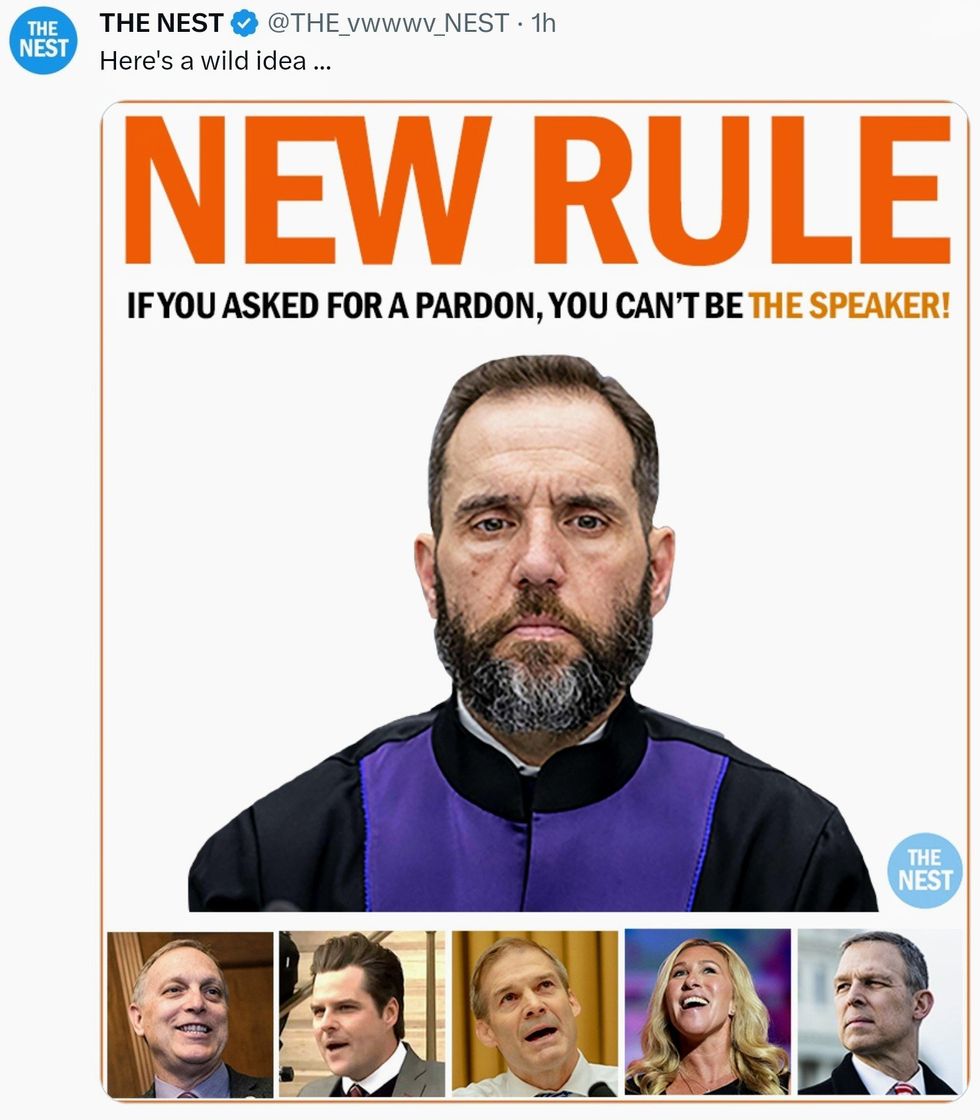 @THE_vwwwv_NEST/X
McCarthy's own path to and tenure as Speaker was fraught with failure.

On January 3, 2023, McCarthy also failed in his first bid to become Speaker. It was the first time since 1923 that the first ballot did not produce a Speaker.
McCarthy finally became Speaker on the 15th ballot—the longest multi-ballot speaker election since 1859—on January 7, 2023 after major concessions to the right-wing Freedom Caucus. Among them was reinstating a rule allowing a single House member to call for a vote to remove the Speaker.
As predicted, the Republicans of the Freedom Caucus implemented that rule and ousted McCarthy after only nine months in office.
On October 3, Florida GOP Representative Matt Gaetz filed a motion to vacate the Speakership, citing McCarthy working with Democrats as the reason.
The vote to remove McCarthy passed 216 - 210.
This marked the first time in United States history that the House of Representatives removed the Speaker from office.
The House is expected to move to a second round of voting on Wednesday morning.