After Nebraska Republican Representative Don Bacon voted against Ohio Republican Representative Jim Jordan's bid for Speaker of the House of Representatives, Jordan's supporters sent threatening texts to Bacon's wife.
In an exchange shared on X by Politico reporter Olivia Beavers, the unidentified sender asked Angie Bacon the following question:
"Why is your husband causing chaos by not supporting Jim Jordan? I thought he was a team player."
To this, Angie Bacon inquired, "Who is this???" only for the anonymous sender to respond:
"Your husband will not hold any political office ever again. What a disappoint (sic) and failure he is."
Angie Bacon defended her husband, saying "He has more courage than [the anonymous sender]" because the sender would not "put a name" to the texts they sent her.
Another message urged Bacon's wife to encourage her husband to support Jordan, criticizing the Republican Party's internal strife:
"Talk to your husband tell him to step up and be a leader and help the Republican Party get a speaker there's too much going on in the world for all this going on in the Republican Party you guys take five steps forward and then turn around take 20 steps backwards no wonder our party always ends up getting screwed over."
You can see the messages below.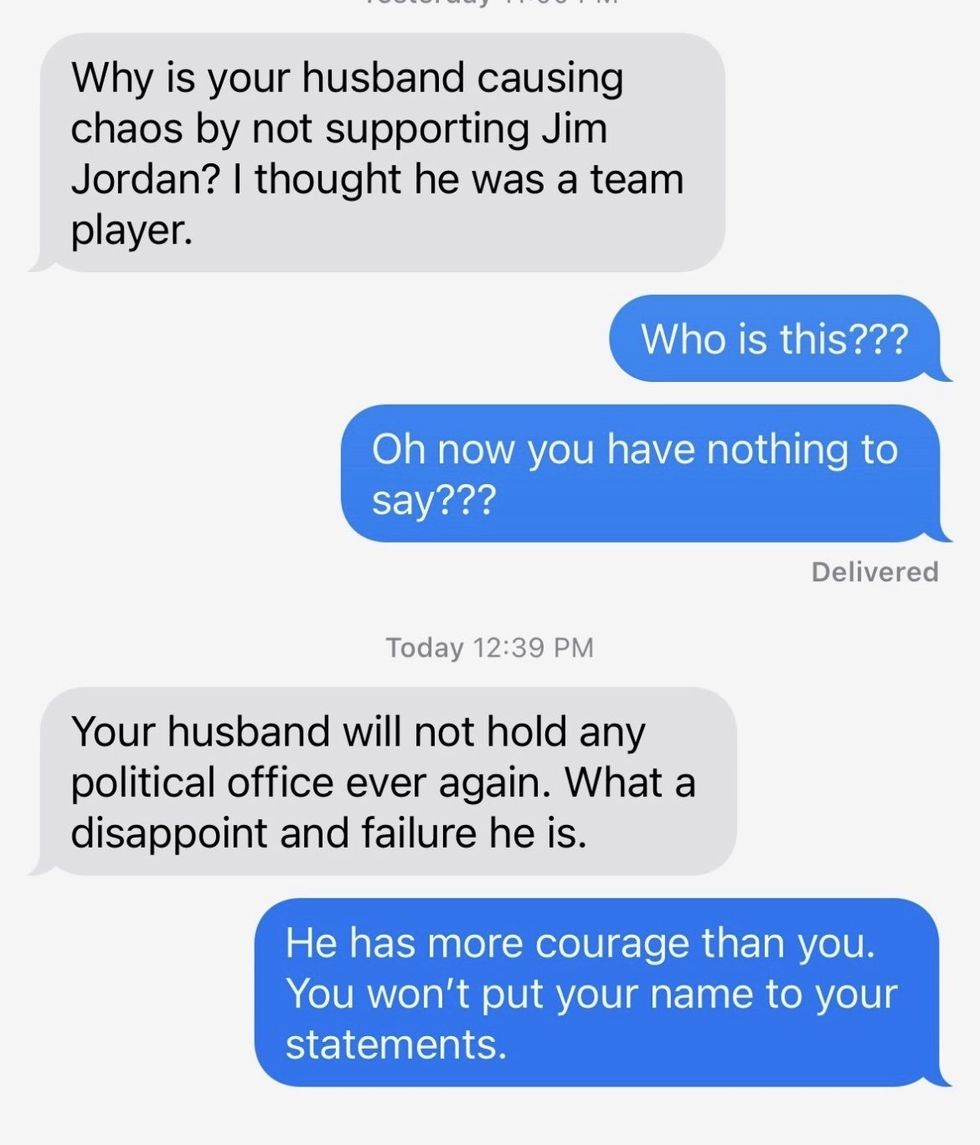 @Olivia_Beavers/X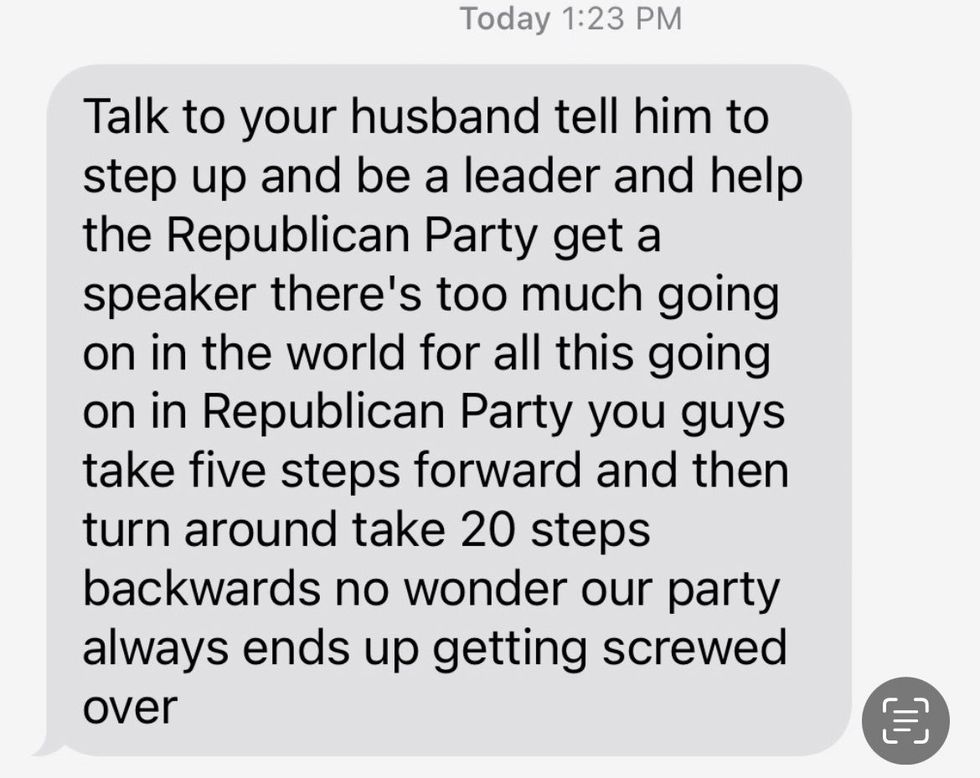 @Olivia_Beavers/X
Bacon is one of several Republicans who've backed now-former House Speaker Kevin McCarthy, who was ousted from his position earlier this month and became the first Speaker ever to be removed during a legislative session.
Jordan has thus far lost two votes for the coveted position and is currently trying to wrangle enough votes from other members of the GOP, which has fractured due to the influence of far-right members who've largely stopped the legislative agenda in its tracks.
Many were disturbed by the news that Jordan's supporters had threatened Angie Bacon—and criticized him.
The House conducted a second round of voting for the Speaker position on Wednesday—and Jordan received even less support than in the initial vote on Tuesday.
In the second Speaker vote tally, Jordan garnered 199 votes, House Minority Leader Hakeem Jeffries secured 212 votes, and 22 votes went to other candidates.
Nevertheless, Jordan remained determined to gather 217 votes and win over those who had previously voted against him, saying his team will keep "talking to members" and "working" to secure his candidacy.