[DIGEST: ABC, Inc., The Independent]
Since the Islamic Revolution in 1979, Iranian law has prohibited women from appearing in public with uncovered hair. This compulsory modesty is enforced by the country's Gashte Ershad – often called the "morality police." In addition to the uniformed police, the Iranian government recently added an additional 7,000 undercover members of the Gashte Ershad to enforce the law. If a woman is caught, punishment can be severe, including lashes and imprisonment. In 2014, 3.6 million Iranian women were warned, fined or arrested by the morality police for not wearing proper hijabs.
---
In the past few years, however, some women have begun to revolt.
In 2014, Masih Alinejad, an Iranian journalist, began a Facebook page called "My Stealthy Freedom," asking women to share photographs of themselves in public with their hair exposed. "In Iran there are millions of women who are forced to wear hijab, but the only way they can say no to compulsory hijab is through social media," she explained. The page was meant to protest against the discriminatory law, and support all women—whether they wanted to wear the hijab or not. "We are fighting against compulsion in the 21st century," she said.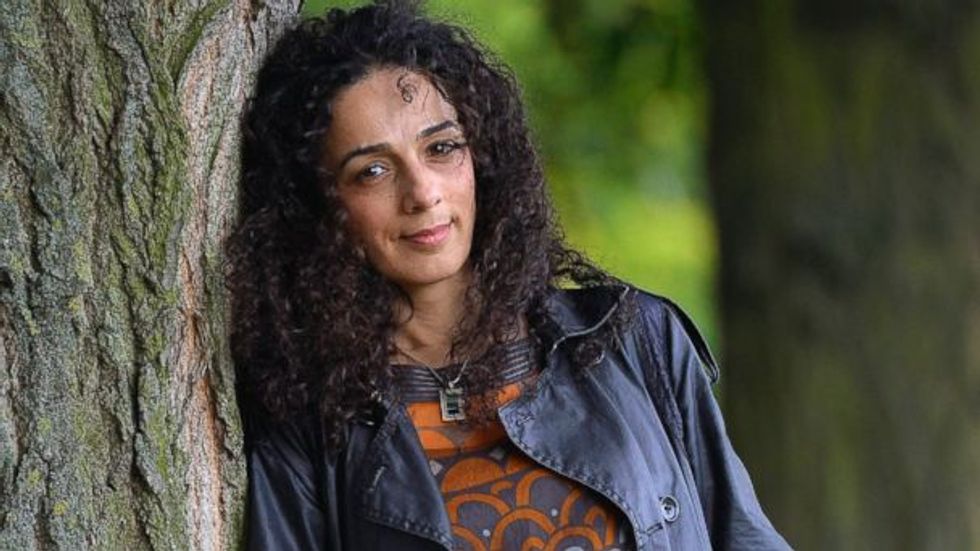 Masih Alinejad. (Credit: Source.)
In the past few weeks, the campaign has shifted, as men began posting photos of themselves wearing the hijab to show their support for the cause, under the hashtag #meninhijab. Alinejad explained that women wanted men to know how it feels to wear a headscarf. "All our lives we've been forced to live like this. For so many men, I think it looks natural because they've gotten used to seeing us in compulsory hijab. But for us, for women, it is an insult when you force us to be something else."
One man, writing on Instagram, experienced a taste of how it feels. "I sincerely want my wife to be able to live in an Iran where she is the one who can determine what she can
wear. It is indeed extremely difficult for a woman in Iran to endure wearing these clothes in the midst of our sweltering hot summers just because we want to avoid the ire of the officials in the country."
Another man, who did not wish to be identified, explained how he felt when he donned the hijab. "When I wore the hijab, even just for a short period, I felt I was not myself anymore. This is the worst feeling in the world and absolutely unacceptable for any liberated person. It means that women when they leave their houses [every day] have to leave their real identity back at home. It is a horrible feeling to have a double identity for a lifetime."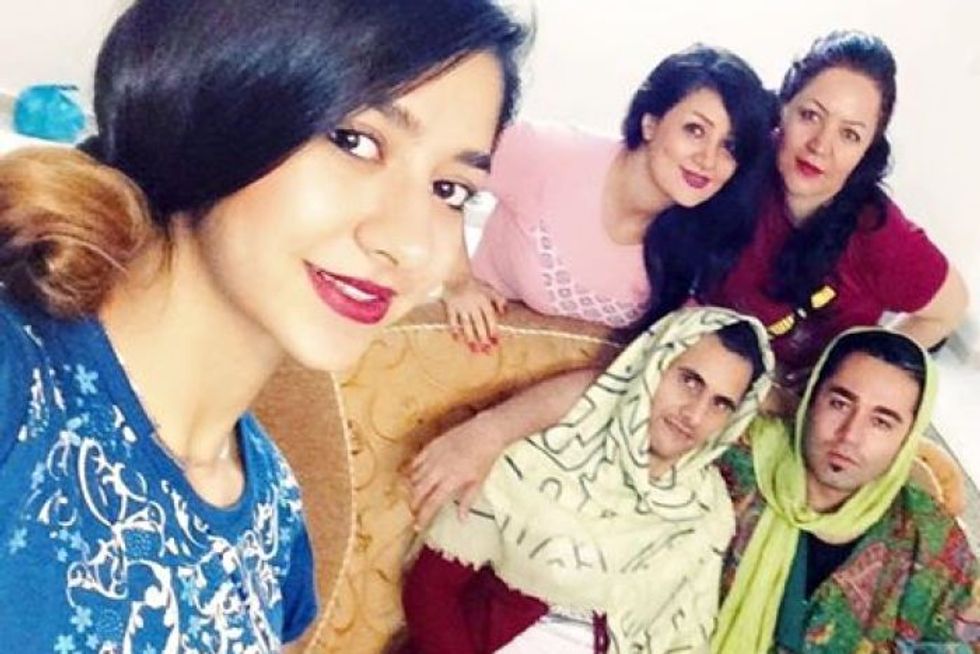 Credit: Source.
While men wearing the hijab is not against the law in Iran, it is seen as "unmanly." "Being unmanly is regarded as offensive. And what the #meninhijab are doing are challenging the traditions and the oppressive laws by openly mocking them," said Alinejad.
Iranian men have donned the hijab before to send similar messages. In 2009, Iranian student leader Majid Tavakoli was arrested following a student protest over the disputed June 2009 presidential election. In an effort to humiliate him, the official state media aired a photo of Tavakoli disguised as a woman and wearing the hijab. In response, men posted photos of themselves wearing Islamic headscarves to show their solidarity with Tavakoli as part of the "We Are All Majid!" campaign.
One man on the Facebook page explained why he and his father were posting a picture: "My heart aches for the injustice that my spouse, my mother, and my sisters have been suffering from. I wish we could all see the day when all of us could live in harmony regardless of our choices in life,"
Another man, identified only as Mendhi, wore the hijab to protest the compulsory veil, expressing optimism that "people in Iran have grown enlightened enough not to fall for the bigotry of the officials." "I sincerely hope that the voice of Iranian women will be heard worldwide and that they will get to enjoy their most basic right," he explained.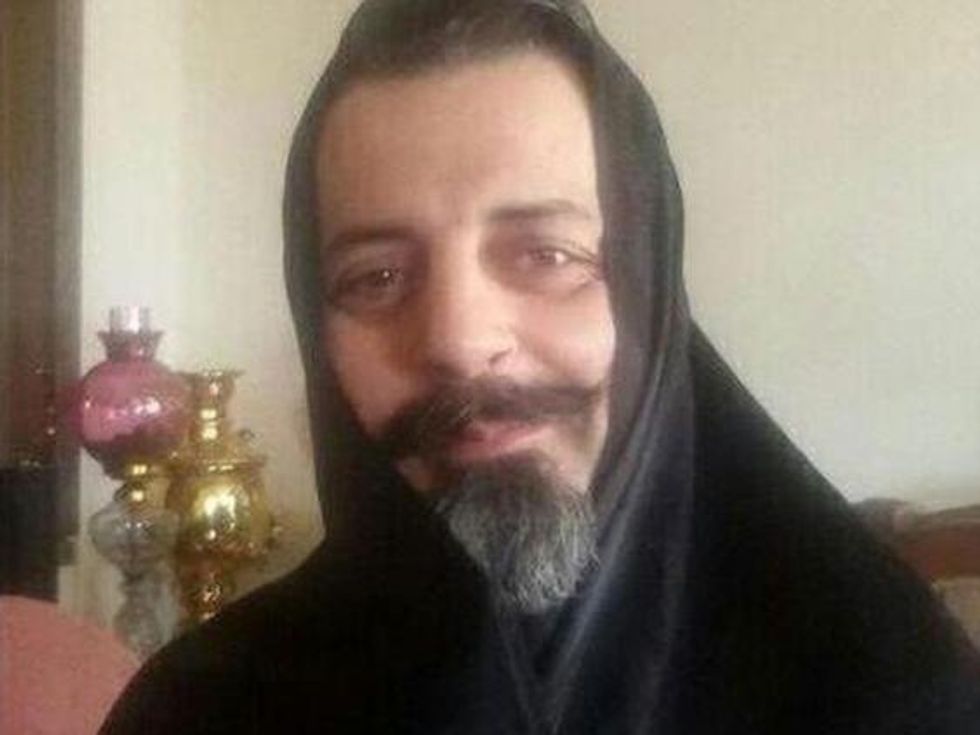 Mendhi. (Credit: Source.)
Alinejad applauded the men who had come forward and was amazed by the support the movement had received. "There are people who say 'this is a cultural issue, we shouldn't get involved," Alinejad continued. "No! This is a human rights issue. We have to talk about it. We must not be silent."
Editor's Note: The featured image at the top of this article was taken by photographer Maryam Ashrafi and shows Iranian men donning the hijab as part of the "We Are All Majid!" campaign in 2009.