Results as of 7:30 AM EST.
[DIGEST: CNN, NYT, Washington Post]
---
Businessman Donald Trump has won the Indiana primary according to initial results and exit polls, and Ted Cruz formally suspended his campaign Tuesday night. This all but ensures a Clinton vs. Trump election in November. With 98 percent of Indiana's precincts reporting, Trump had received 53.3 percent of the Republican vote against Cruz's 36.6 percent and Kasich's 7.6 percent; on the Democratic side, Sanders was the clear victor with 52.5 percent to Clinton's 47.5 percent. CNN had previously projected Trump as the winner in Indiana.
#Breaking: CNN projects Donald Trump will win the Indiana Republican primary https://t.co/71oF3H6C30 https://t.co/v8cx14DtPU

— CNN (@CNN) 1462316412.0
Today's elections were closely watched because Republican voters in Indiana were demographically less favorable to Trump than in the northeastern states. Trump had scored six big wins there in the last two weeks, including in what was dubbed the "Acela primary," referring to the Boston-Washington corridor states of Pennsylvania, Maryland, Delaware, Connecticut and Rhode Island. By winning decisively in Indiana, Trump ended the #StopTrump movement and created a pivotal moment for his campaign.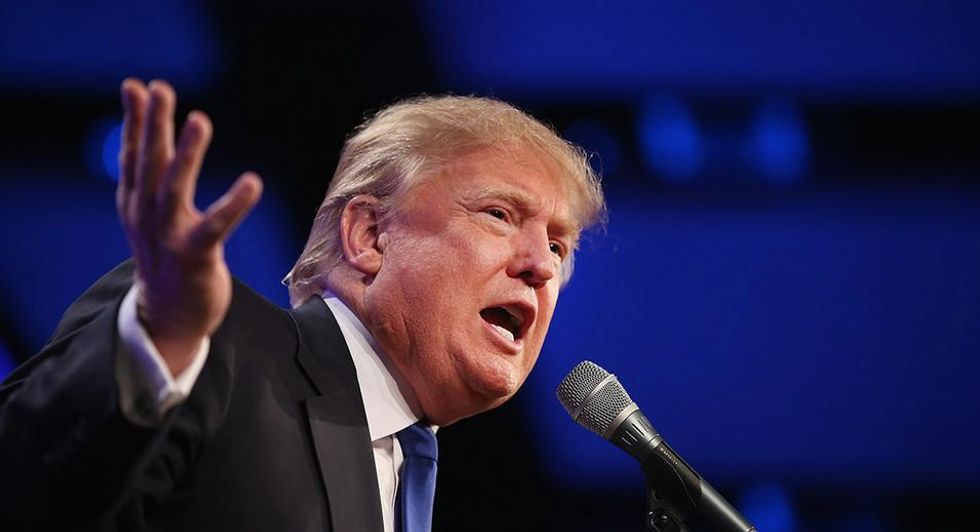 Credit: Source.
In recent weeks, Trump had overtaken Senator Ted Cruz in polling, a sign of his momentum. Because of Trump's substantial wins last week, and the fact that tonight's results mean Trump will pick up at least 45 delegates out of the 57 up for grabs. The remaining delegates may also go over to him, based on the district by district winner-take-all rules.
The math, in that case, leaves him the presumptive nominee. Many analysts have noted that a win in Indiana by Trump would put him decisively in the driver's seat, with Trump needing less than 40 percent of the remaining delegates to win the GOP nomination outright. Indeed, with Trump likely to win the big states of New Jersey and California, the win tonight
in Indiana may have rendered his nomination all but inevitable.
In the last few days of the Indiana campaign, and in a sign of the increasingly heated and at some points bizarre nature of this campaign, the GOP contenders traded some notable barbs, including a claim by Donald Trump that Ted Cruz's father was in some way implicated in the assassination of President John F. Kennedy. Cruz wasted little time lambasting the GOP frontrunner, labeling him a "pathological liar." The vitriol did little to advance his chances.
Credit: Source.
The math on the Democratic side is a bit more predictable. Since last week, Secretary Clinton was back to polling above 50 percent in national polls, while Senator Bernie Sanders's numbers were dipping. Fundraising for Sanders has dropped by 33 percent over last month, suggesting that many donors now find Clinton's nomination inevitable.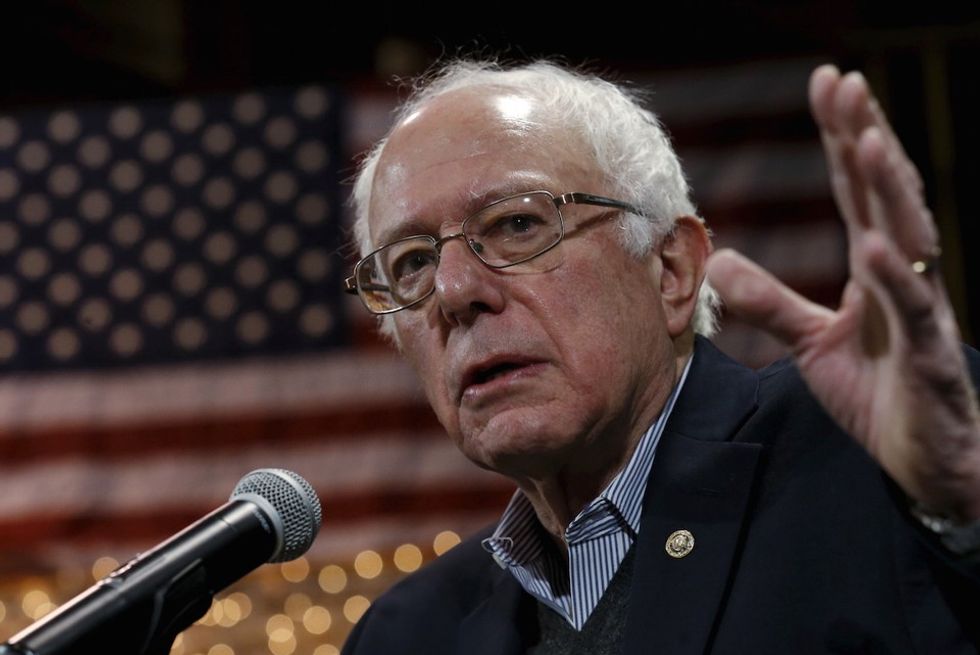 Credit: Source.
In April, for the first time this year, Hillary Clinton raised more money than Bernie Sanders. The race in Indiana is too close to call for the Democrats, but Sanders needed a blow-out win in Indiana to undo much of the math, and the heavily Clinton city of Gary, Indiana, has yet to report results.
While Clinton is unlikely to get the nomination on pledged delegates alone, her increasing popularity with Democrats makes it unlikely that the superdelegates supporting her will switch sides, even in the contested convention Sanders has promised.
This post will be updated as more results come in.