Senate Democrats are making public their planned votes for opposing or supporting Judge Neil Gorsuch's nomination to the Supreme Court. The Republicans hold 52 seats in the Senate, and they would need 60 votes to avoid a filibuster that could block the confirmation.
As of Monday morning, three Democrats have said they will support Gorsuch and 39 senators have said they will oppose his nomination. Of those 39, already 37 have said they will support a filibuster. That leaves the Republicans five votes short of stopping, and the Democrats four votes shy of invoking, the procedural block.
---
This weekend, Senator Joe Donnelly joined fellow Democrats Heidi Heitkamp and Joe Manchin in declaring his support for Gorsuch.
"After meeting with Judge Gorsuch, conducting a thorough review of his record, and closely following his hearing before the Senate Judiciary Committee, I believe that he is a qualified jurist who will base his decisions on his understanding of the law and is well-respected among his peers," Donnelly said in a statement.
Senators Claire McCaskill and Jon Tester were the latest to join the Democrats backing a filibuster. Both senators discussed Gorsuch's support of corporate money as free speech as a reason for blocking his nomination.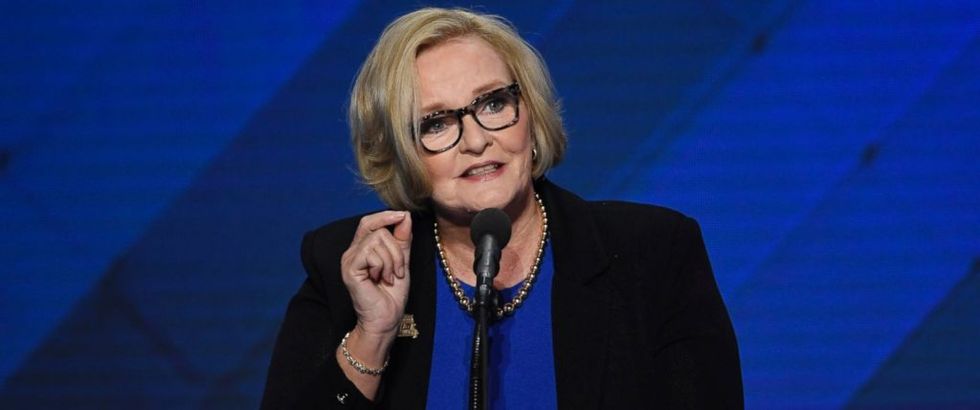 Credit: Source.
McCaskill, like most senators, is concerned about the results of a filibuster, saying, "While I have come to the conclusion that I can't support Neil Gorsuch for the Supreme Court — and will vote no on the procedural vote and his confirmation — I remain very worried about our polarized politics and what the future will bring, since I'm certain we will have a Senate rule change that will usher in more extreme judges in the future."
The potential rule change is the so-called "nuclear option." It could happen if the Senate Majority Leader, Mitch McConnell, calls for a majority vote to change the rules on how debate may be ended. A simple majority vote there would suffice.
The last Supreme Court nominee to face a filibuster was
Abe Fortas, whose nomination by Nixon to be chief justice was blocked in 1968. Federal court nominations have become increasingly contentious since then. Republicans filibustered many of Clinton's nominees, leaving vacancies for the next administration to fill. Seven nominations during George W. Bush's administration were threatened with filibusters and slowed considerably. However, 14 moderate senators worked together then to prevent the use of the nuclear option by Republican Majority Leader Bill Frist.
Under Obama, Republicans had used the filibuster to block 59 executive branch appointments and 17 non-Supreme Court judicial appointments. As a result, the Democrats, under Majority Leader Harry Reid, deployed the "nuclear option" for non-Supreme Court nominations.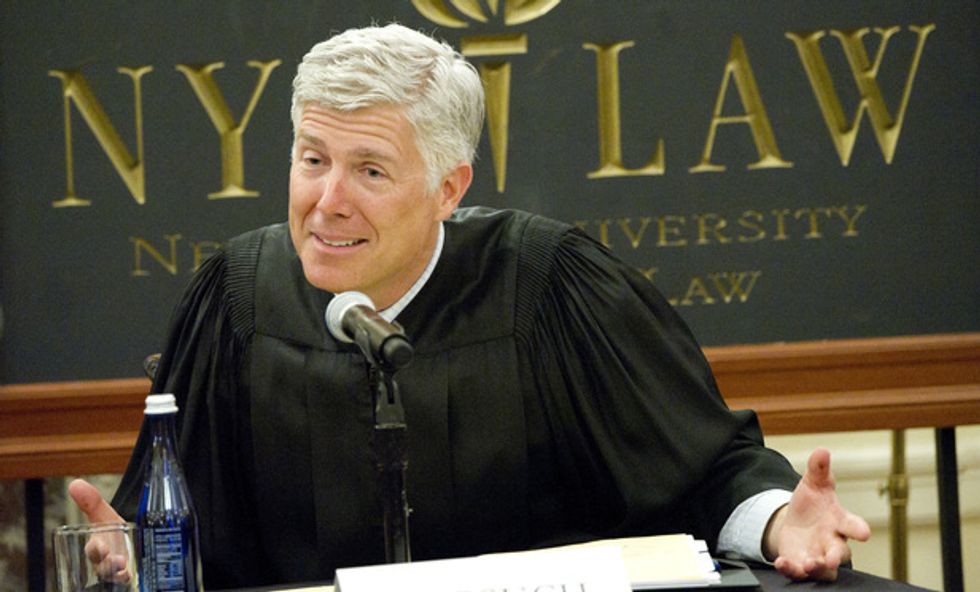 Judge Neil Gorsuch of the U.S. Court of Appeals for the Tenth Circuit.
The Republicans blocked hearings--not just a vote on the nomination--for Obama's Supreme Court nominee, Merrick Garland, for hundreds of days. Obama's nominee was well-regarded by Republican senators well prior to Justice Antonin Scalia's death in February of 2016. The Republican maneuver was successful, however, and Gorsuch is now up for the same seat.
With the large number of Democrats committed to supporting a filibuster of Gorsuch, McConnell has threatened to use the nuclear option to secure the seat for Gorsuch, saying, "What I'm telling you is that Judge Gorsuch is going to be confirmed. The way in which that occurs is in the hands of the Democratic minority."