A Fox reporter shocked some viewers by making a truthful observation about Democratic President Joe Biden on a live broadcast.
President Joe Biden spent the weekend at his beach house in Delaware.
Alexandria Hoff—Washington D.C. general assignment reporter for FOX News Channel (FNC)—deviated from the anti-Democratic/pro-Republican rhetoric and propaganda usually found on her network.
Hoff stated:
"The President has been anything but off the grid while here in Delaware."
The Fox correspondent added:
"So the President's [phone] line here in Delaware, again, was very busy today—even on that breezy beach walk we were just talking about."
"The President was on a cell phone during a portion of that."
You can see the off-brand Fox broadcast here:
People expressed their surprise over Hoff's factual comments.

They also remarked on the anticipated reaction of the Fox core audience.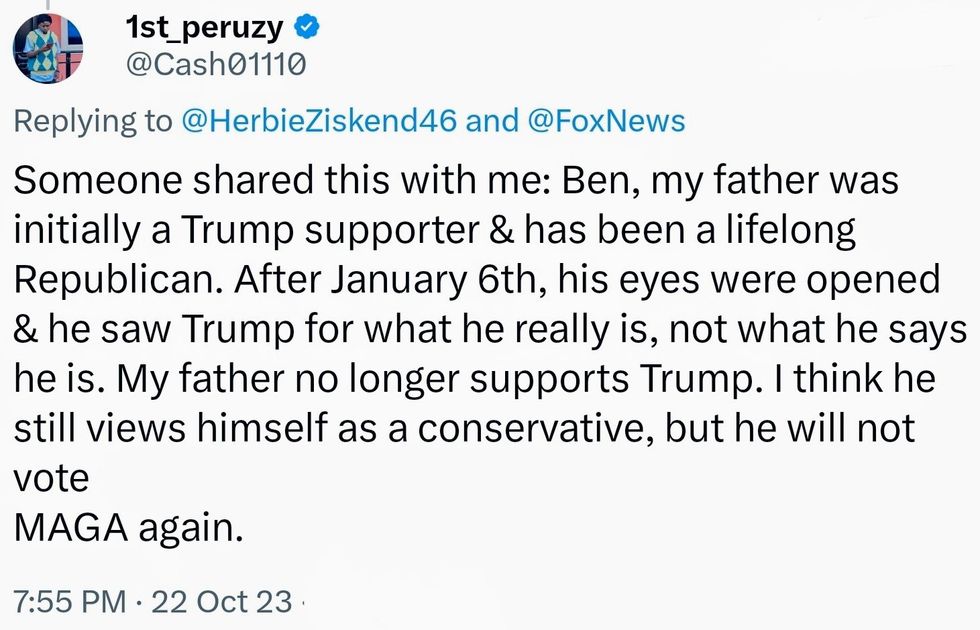 @Cash01110/X
Several also cited the contrast with and hypocrisy of the GOP.
The rest of conservative media tried to make a negative issue of Biden being in Delaware for the weekend but Hoff's commentary made clear there was no substance to their complaints.

Hoff reported President Biden had conversations with Israeli Prime Minister Benjamin Netanyahu, leaders of Germany, France, Italy, the UK and Canada as well as a national security briefing.
President Biden also spoke to the leader of the Roman Catholic faith, Pope Francis. Biden is a practicing Roman Catholic.