Elf on the Shelf is a mischievous Christmas icon that, in 2005, became a tradition for many families. Initially intended to decorate bookshelves, more creative people found a way to turn the red-suited elf into a meme. Tired of the staple elf simply donning your mantle and want to do something fun and festive with him this Christmas season?
Our Elf on the Shelf showed off his rock climbing skills this morning. The rock climbing elf is a family favorite i… https://t.co/21Aj2q8EZl

— Heather Riccobono (@Heather Riccobono) 1512658840.0
---
If you're looking for a fun, child-friendly way to toy around with the Elf on the Shelf this holiday, consider looking at these funny and unique ideas!
Family-Friendly Elf on the Shelf Ideas
What jolly elf doesn't love spreading their wings in a pile of sprinkles? Sure, it's not snow, but it's fun for him nonetheless. Just spread out a pile of sprinkles for him and let him go to town.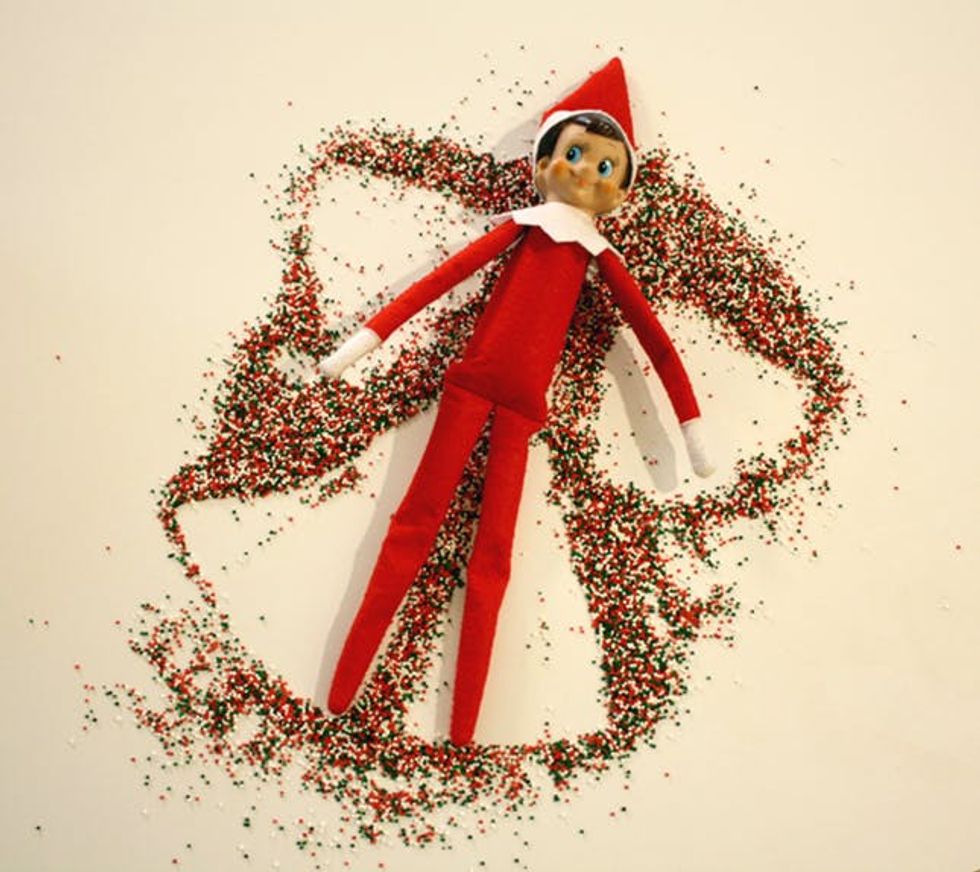 Every good elf knows how to bake, so why not put him to work? Place a measuring spoon in his hand and a few choice ingredients around him and put him to work. The Elf on the Shelf makes for a good cooking companion.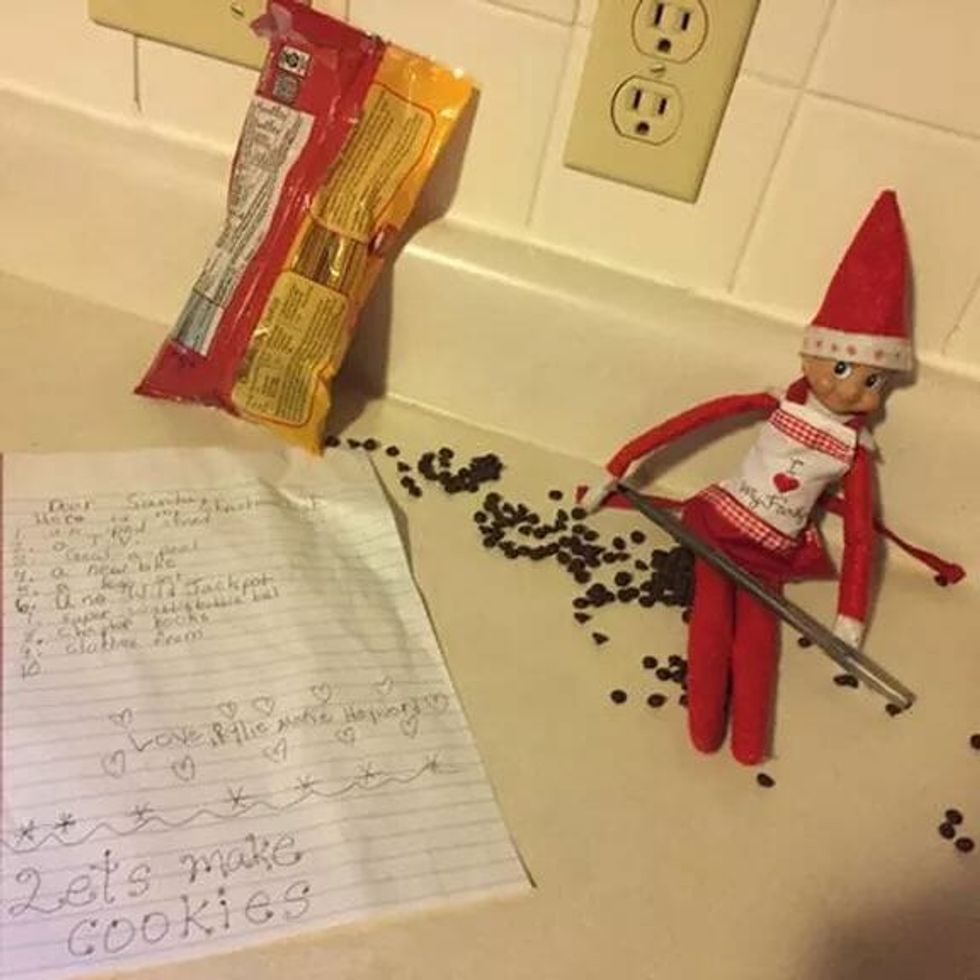 Hard-working elves deserve time off every so often. With little more than green construction paper, a candy cane, and a Tic Tac, you can build the perfect hole of golf. Go the extra mile and cut out a variety of shapes for a whole elf-friendly golf course.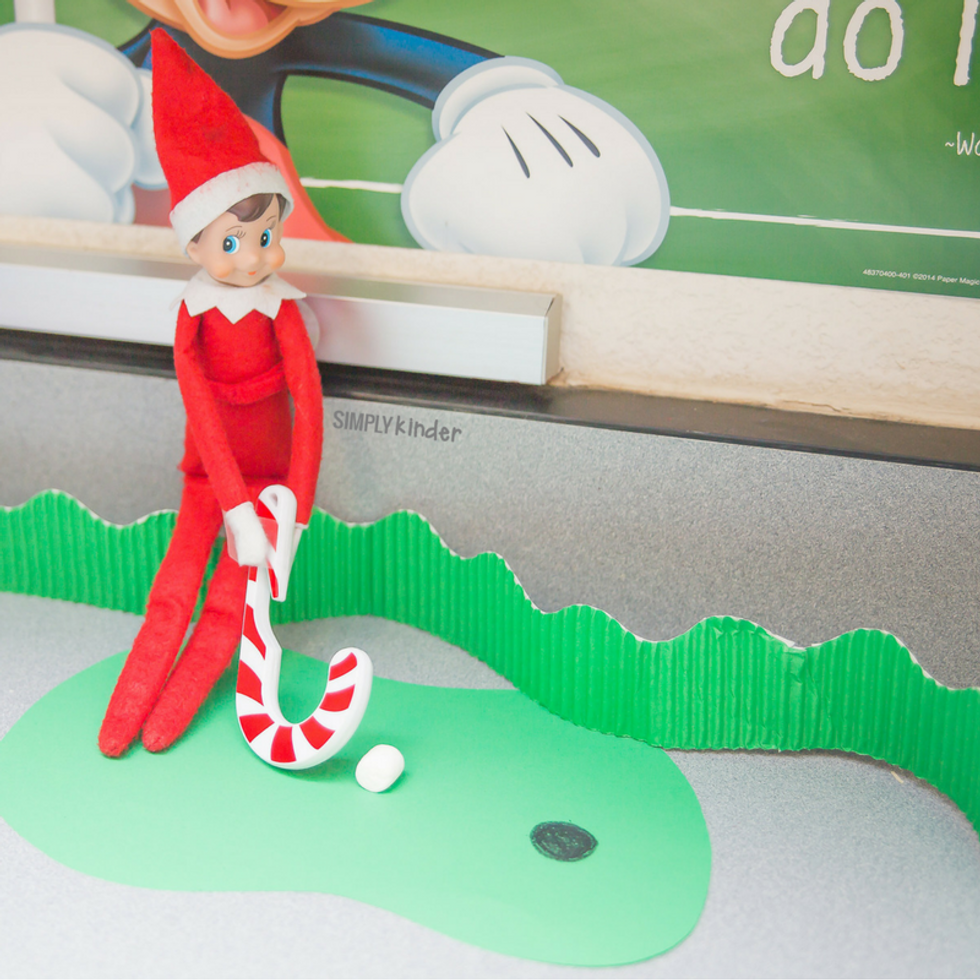 Help your elf learn a new hobby. They're happy playing any musical instrument, so feel free to set him up with a guitar, a drum set, or anything else you may have handy.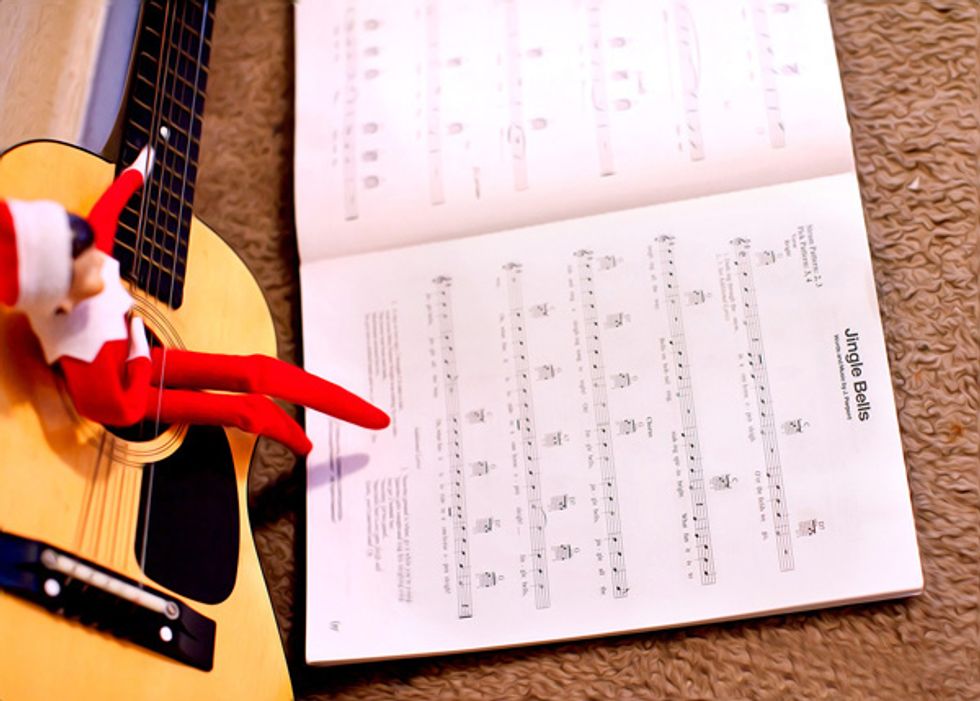 For a guy that sits on a shelf his whole life, this elf built himself up a sense of humor. This "Elf Open Mic Night" is easy to pull off with minimal supplies, like a straw, a Q-Tip for the microphone, and red Solo Party Cups.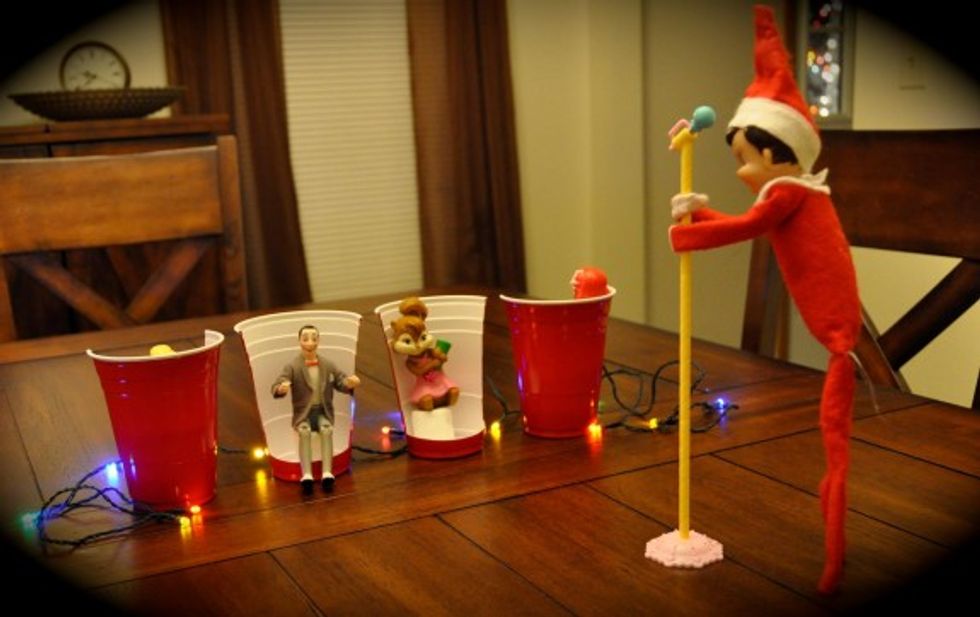 It's movie night for The Elf on the Shelf and no theatrical evening is complete without popcorn.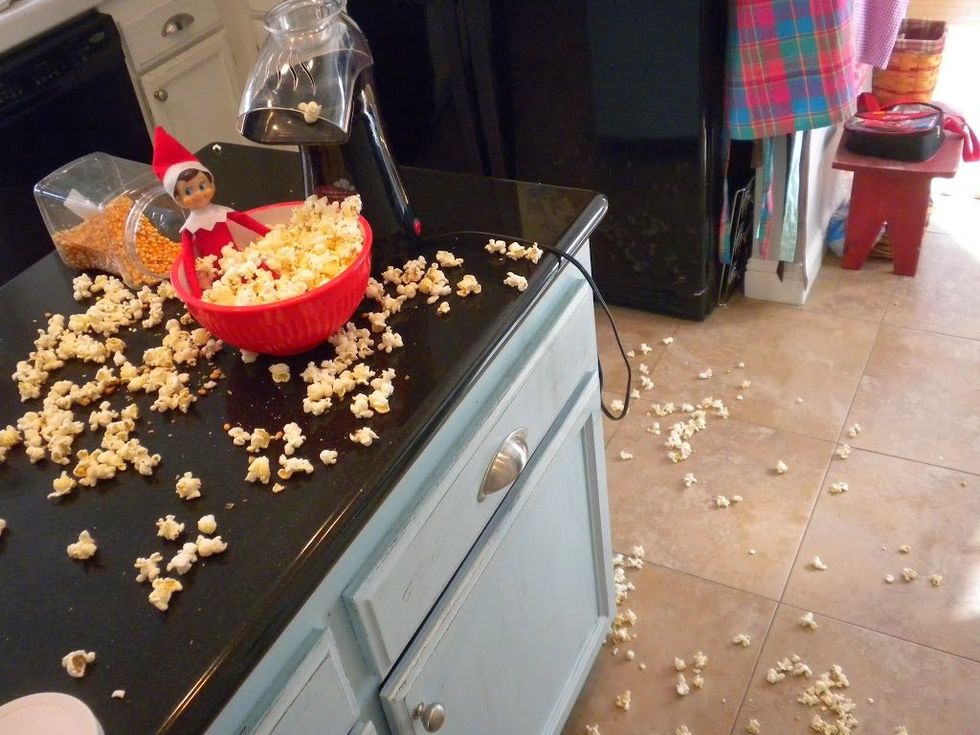 A little friendly competition hasn't hurt anyone. If you have enough participants, you can tie two legs together for a fun three-legged race.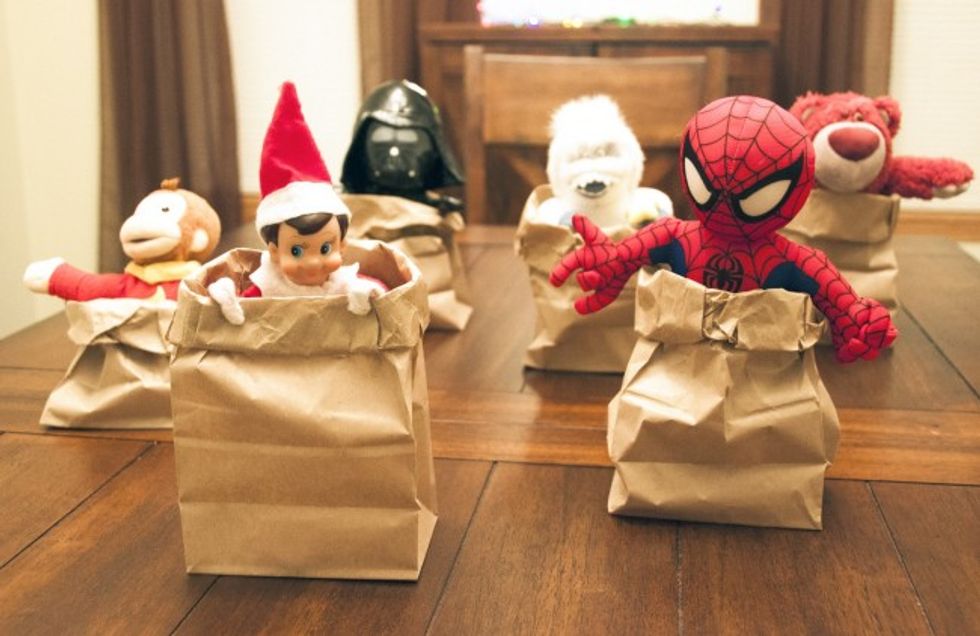 Nothing rounds out a holiday evening better than "Elf Twister". It doesn't get much easier than drawing colorful circles on a piece of paper and posing the limber elf.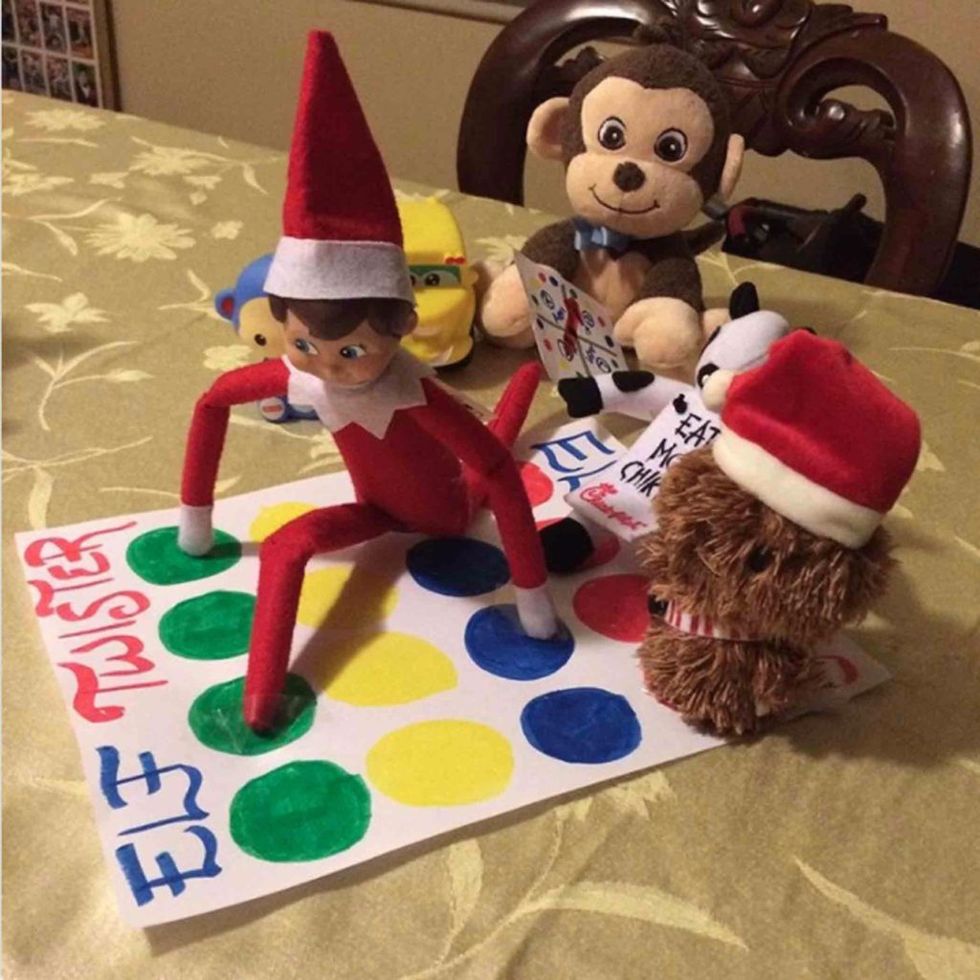 It has been quite the day for The Elf on the Shelf. Rather than prop him up on his shelf, let him take a nap on a soft bed of tissues instead.