One thing that remains a hallmark of the presidency of Donald Trump are the grudges he holds and petty insults he lobs on Twitter at anyone he perceives as an enemy.
The fact that many of those adversaries are elected officials—who represent United States' voters—that the President should be working with for the benefit of the country never stays Trump's hand.
---
After a Monday teleconference with governors across the USA, Trump took to Twitter to post an insult aimed at New York's Governor Andrew Cuomo.
The President posted:
"Just had a very good tele-conference with Nations's Governors. Went very well. Cuomo of New York has to 'do more'."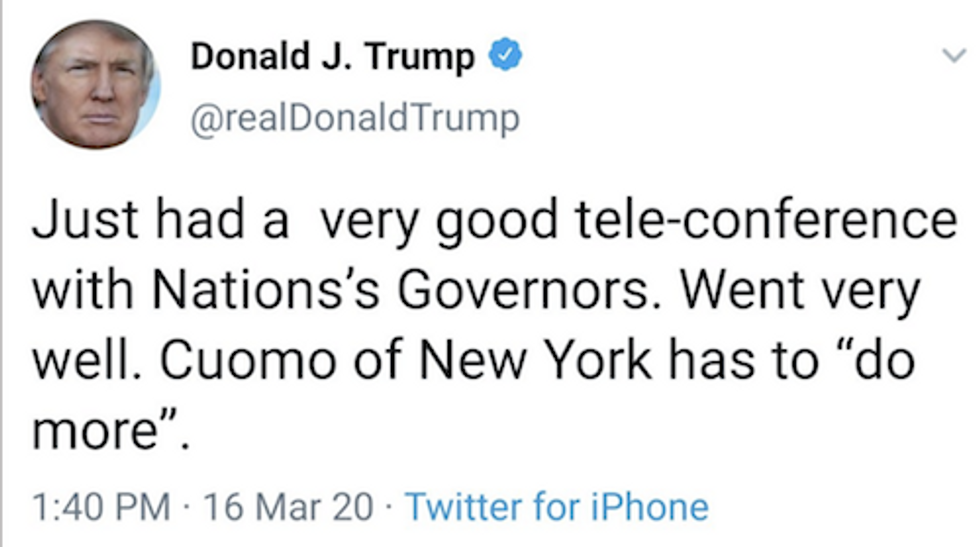 Trump deleted his tweet about an hour later—likely after it was pointed out that "Nations's" is not a word.
He replaced it with a corrected version.
Cuomo noted the original tweet and retweeted it with a response, clapping back:
"I have to do more?"
"No — YOU have to do something! You're supposed to be the President."
He added a screenshot of the President's deleted tweet for reference.
Cuomo also responded to the reposted tweet:
"Happy to do your job, too."
"Just give me control of the Army Corps of Engineers and I'll take it from there."
President Trump found little support for either version of his tweet.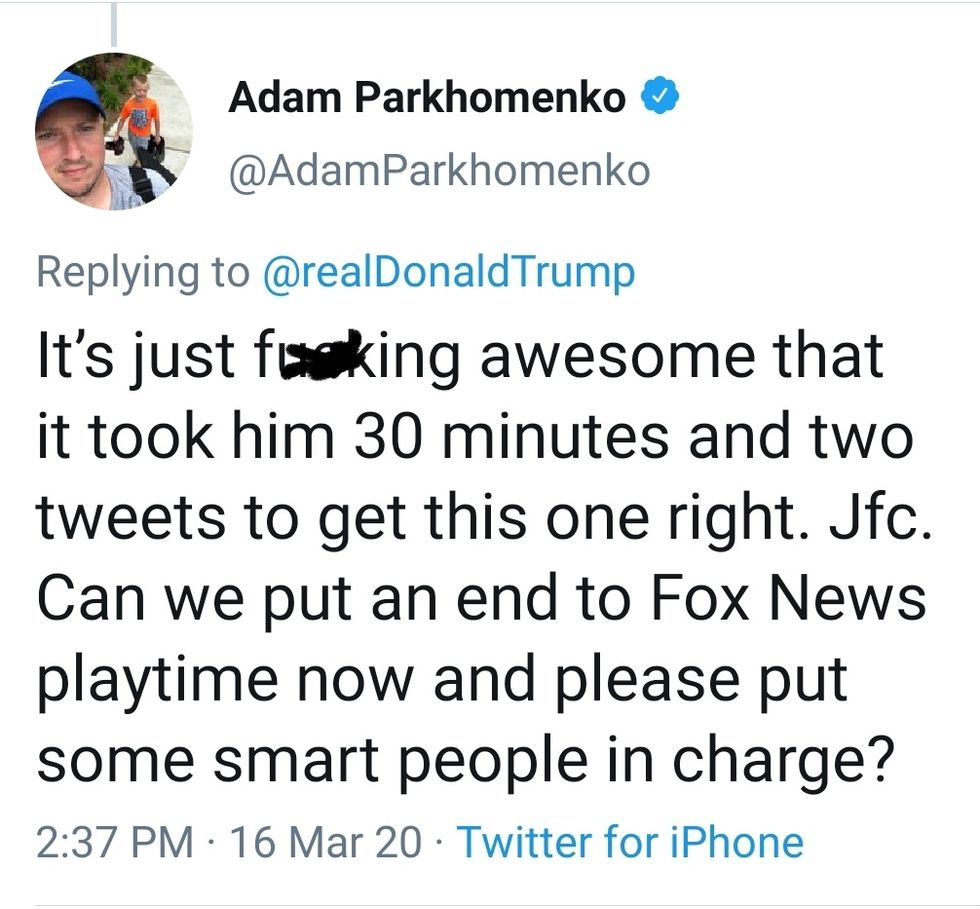 @AdamParkhomenko/Twitter
People pointed out the President told the governors they needed to get their own medical supplies instead of relying on the federal government.
While many made points about Trump's own response to news of COVID-19.
Governors of several states have called for school, restaurant and bar closures and the cancellation of events over a certain minimum number of people. They have been on the front lines, leading where there has been a vacuum of leadership at the federal level.