Hillary Clinton, the Democratic Party's presumptive nominee, reportedly spent her weekend interviewing potential vice presidential picks. Her campaign seems likely to keep the media and the public guessing until after the Republican National Convention, when an announcement could steal the media's focus.
Speculation began months ago but has consistently favored a few contenders. In recent days, however, some new names have been added to the list, making the prediction game more challenging.
---
Like Donald Trump, who announced his vice presidential candidate on Friday, via Twitter, Clinton has appeared on stage with some of the presumptive frontrunners, including Secretary of Labor Tom Perez and Senators Elizabeth Warren and Tim Kaine.
Warren, Secretary of Housing and Urban Development Julian Castro, and Governor John Hickenlooper all met with Clinton at her home on Friday.
Clinton has not revealed how many people are in the running for the VP slot, but various media outlets have put these candidates on their versions of a short list.
Xavier Becerra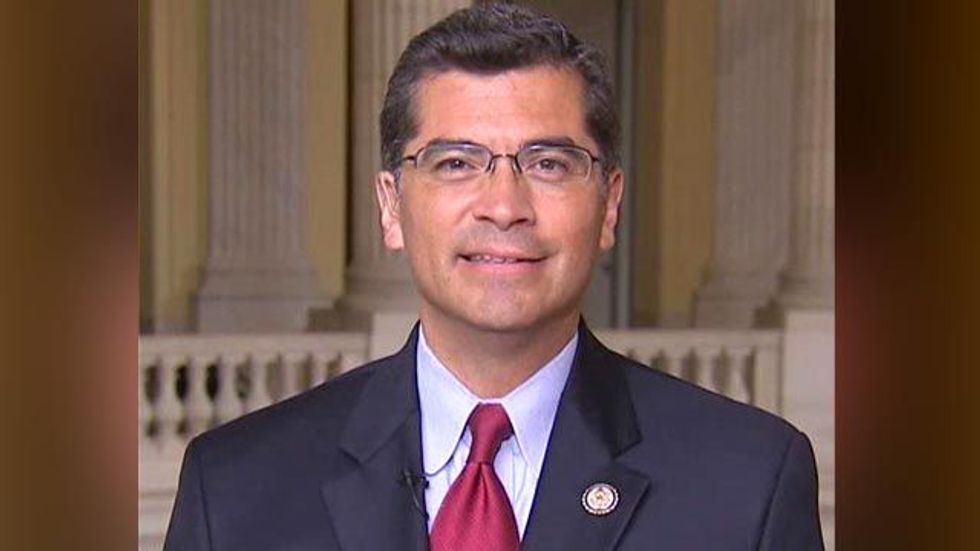 Credit: Source.
Becerra, 58, is the Chair of the House Democratic Conference and represents part of the Los Angeles area in the U.S. House of Representatives. He has served in the House for more than 20 years.
Becerra met with Clinton in June and continues to be evasive when asked if he is being vetted for the Democratic ticket. He was a Clinton surrogate throughout the primary and has spoken out against Trump's immigration proposals.
A relative unknown, Becerra is a first-generation Mexican-American who speaks fluent Spanish and had a long record as a progressive in Congress. A long-time member of the Congressional Progressive Congress (a group founded by former Democratic presidential candidate Bernie Sanders), Becerra has the potential to help pull in Sanders supporters. He could also help Clinton solidify her support among Hispanic voters.
But Becerra comes with some difficult baggage: His failed campaign for Mayor of Los Angeles in 2001 captured only six percent of the vote and was marred by controversy when his campaign hired a woman to pose as the L.A. County Supervisor and record robocalls attacking his opponents. He was also involved in President Bill Clinton's commutation of a drug trafficker's sentence after Becerra took thousands of dollars in campaign donations from the dealer's father.
Cory Booker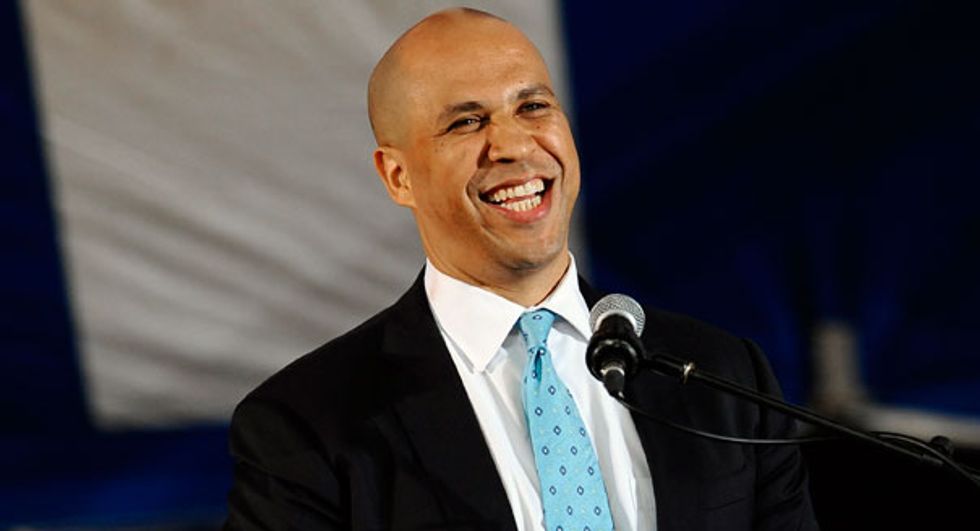 Credit: Source.
Booker is among the highest profile candidates for the VP slot. The senator from New Jersey, 47, previously served as mayor of Newark and gained national attention thanks to frequent media appearances about his mayoral efforts.
He has served as senator since 2013, and he would be the first African-American candidate for vice-president on a major party ticket. Foreign Policy's Kori Schake said that "Countering a ticket of old white men with a Clinton-Booker slate would recast the race to one in which Dems have an eye to the future."
Booker is more moderate than many others on the list. His support for education reform has drawn the wrath of teacher unions. He has supported the financial industry, but also champions economic inequality issues and other liberal causes. Republicans criticize him as an ineffective politician based on his time in Newark.
Should Booker become vice president, his replacement would be named by Republican Governor Chris Christie, making it more difficult for the Democrats to take over the Senate.
Sherrod Brown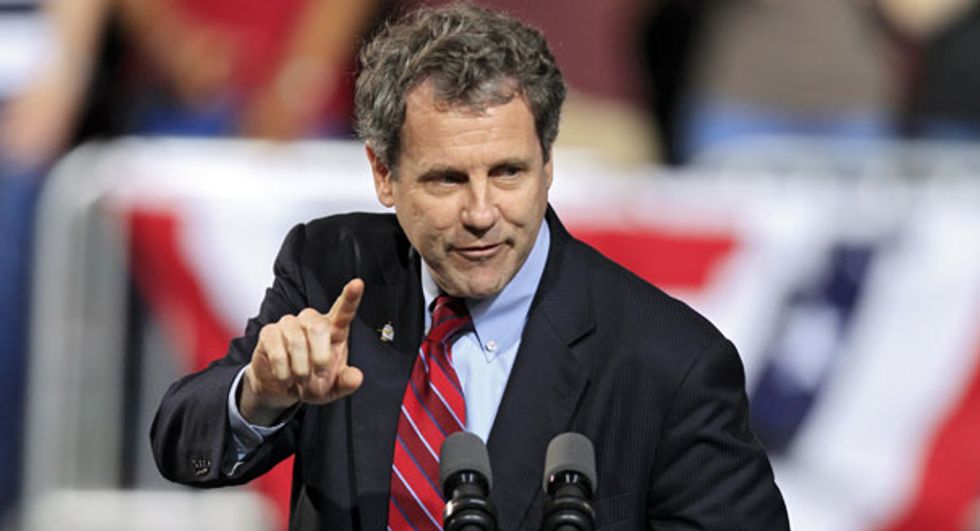 Credit: Source.
Ohio remains a pivotal state in the presidential election, and the state's liberal Senator Brown could help Clinton clinch a win there. Additionally, he has a long record as a progressive and he could help Clinton with Sanders supporters.
Brown, 63, has served in public office for all but a year of his adult life. He joined the House of Representatives in 1993 and became a Senator in 2007. Brown's success in Ohio comes largely from his opposition to trade deals such as NAFTA, something that has attracted many Ohioans to Trump, and could help Clinton with those voters in Ohio and other middle-America states  in the fall.
Like Booker, however, Brown's replacement would be appointed by a Republican governor, John Kasich. In addition, Brown's liberal politics could also hurt Clinton's chances of gaining traction with moderate Republicans.
Julián Castro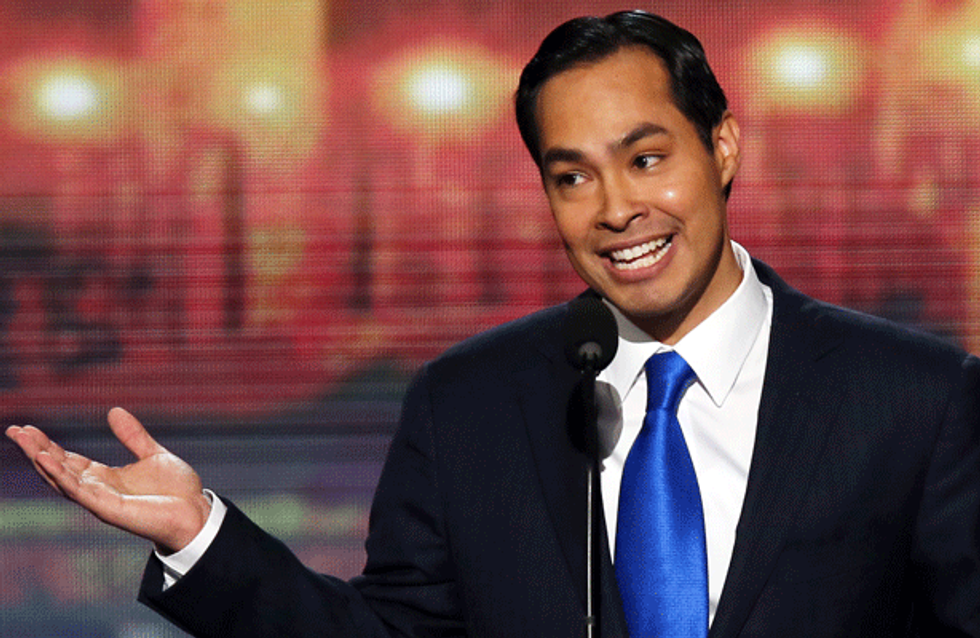 Credit: Source.
Castro, 41, served as mayor of San Antonio prior to his appointment to President Obama's cabinet. The son of Mexican immigrants, he has the potential to rally Hispanic voters as the first Latino chosen by a major party for a presidential ticket.
An attorney by training, Castro was an intern in the Bill Clinton White House. His keynote address at the 2012 Democratic Convention gained him widespread acclaim and rising star stature, but his experience remains limited compared with other potential vice presidential picks.
John Hickenlooper
Credit: Source.
The Colorado governor, 64, has not featured in as many media accounts as many of those on the list, but he was one of four finalists who have been confirmed as visiting or campaigning with Clinton in the last few days.
Hickenlooper was a geologist and a brew pub owner before becoming mayor of Denver. In 2011, he became governor of Colorado. His less conventional background could help Clinton get the support of small-business owners and millennials.
Colorado is a swing state, as are several other Western states, and Hickenlooper could help Clinton capture more votes in those areas.
When asked about a Clinton-Hickenlooper ticket in 2013, the governor replied, "First, I guarantee you that Hillary Clinton is gonna look for somebody a lot younger than I am. I'm no spring chicken."
Tim Kaine
Credit: Source.
Kaine is considered the safest (if somewhat uninspired choice) by many observers. As a conservative Democrat, he may be Clinton's best chance to pick up votes from more moderate Republicans. Politico reports that insiders on both the Democratic and Republican sides favor Kaine.
Kaine, 58, a Virginia senator, and was governor and chair of the Democratic National Committee. Should he become vice president, he will be replaced by the current Democratic governor of Virginia.
Liberals have criticized his stance and voting record on abortion. Since becoming Senator, he had become more vocal in his support for Roe v. Wade, but his previous conservative policies as governor of Virginia could further damage Clinton with more liberal voters.
Kaine campaigned with Clinton in his swing-state on Thursday and received mixed reviews.
Tom Perez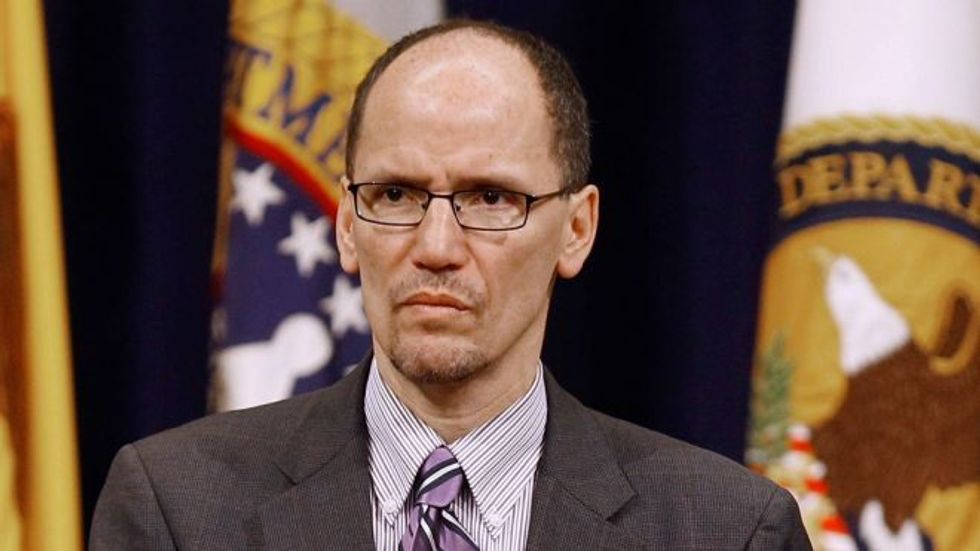 Credit: Source.
The Secretary of Labor, 54, is one of the few people on the list that Clinton knows personally. He endorsed Clinton last December and has campaigned for her throughout the primary season, including acting as a surrogate after her New York debate with Sanders.
Perez is a first-generation Dominican-American. Like Bacerra and Castro, he could help secure the Latino vote. Prior to joining the Obama cabinet, he served as assistant attorney general for civil rights and as a federal prosecutor.
But Perez has not served in a high-level elected office and has been criticized by Republicans for his policies, such as an increased minimum wage which they claim could hurt small businesses.
James Stavridis
Credit: Source.
The former admiral served as supreme allied commander of NATO. Last Tuesday, the New York Timesbroke the story that he was being vetted by the Clinton campaign as a potential VP candidate.
Stavridis is currently the Dean of the Fletcher School of Law and Diplomacy at Tufts University. Some White House observers speculate that he would appeal to voters opposed to Trump's foreign policy comments, while others have suggested that he is being considered in reaction to the generals on Trump's short list.
Tom Vilsack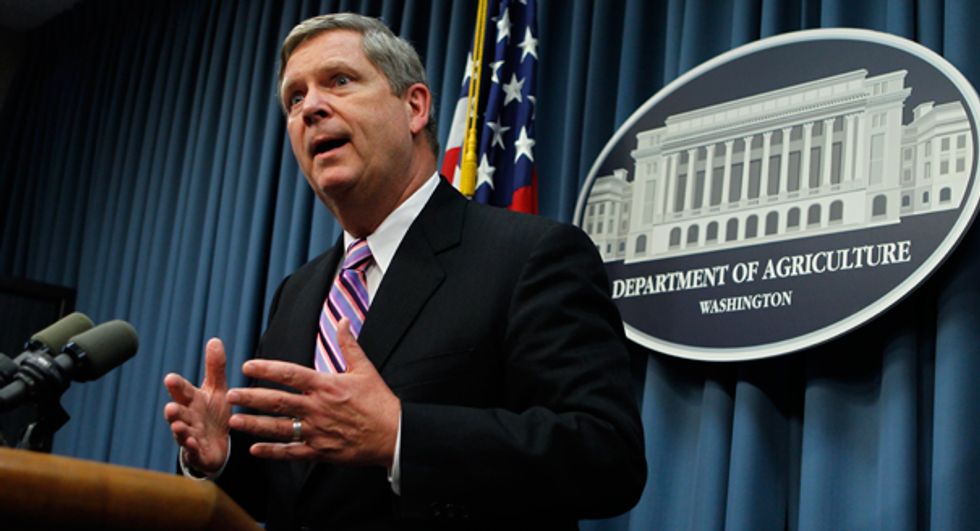 Credit: Source.
Secretary of Agriculture Vilsack, 65, served as governor of Iowa and was born in Pittsburgh, linking him to two swing states. He is a personal friend of both Hillary and Bill Clinton and has known the Secretary since 1972.
Vilsack could help Clinton gain votes in rural areas where he is popular thanks to his term at the USDA under Obama. He was unanimously confirmed as Secretary of Agriculture, unlike many of Obama's other choices, making him fairly uncontroversial.
He served as governor of Iowa from 1999 to 2007 and was considered as a potential vice presidential candidate for John Kerry in 2004 and Clinton in 2008.
His lack of ties to Wall Street could help with progressive voters, but that is probably outweighed by his support of the Trans-Pacific Partnership.
Elizabeth Warren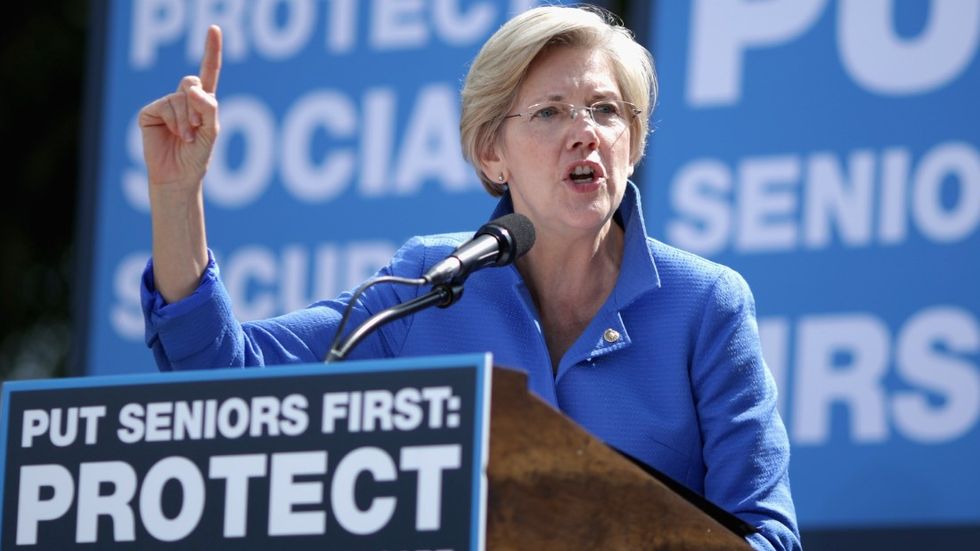 Credit: Source.
The speculation about Senator Warren is once again high. Warren was reported to be the keynote speaker on the first night of the Democratic National Convention, but when the first lineup of speakers was announced on Friday, her name did not appear on the list, fueling speculation that she would be speaking instead in a vice presidential capacity.
As one of the most popular Democrats in the country, progressives encouraged Warren to run for president and many were disappointed when she chose not to join the fray. Adding her to the ticket could engage progressive voters and Sanders supporters.
She is known for championing the Consumer Financial Protection Agency, a group formed by Obama. In 2012, Warren ran for Senate in Massachusetts and defeated incumbent Scott Brown.
Warren has been a fierce critic of Donald Trump and is noted for getting under his skin with her Twitter account. However, there are concerns that she would overshadow Clinton.
Others have raised concerns that a Clinton-Warren ticket could diminish Clinton's  Wall Street support. Many wealthy funders are uncomfortable with Warren and her proposed financial reforms.