According to Kmart's Black Friday 2017 weekly ad, doorbuster deals will run from Nov. 23 at 6 p.m. to 2 p.m. on Nov. 24. Some stores, however, are slated to open at 6 a.m. on Thanksgiving Day and will not close until 10 p.m. on Black Friday. For these locations, Black Friday sales will not start until the times posted on the weekly ad and items will be priced as normal.
Like many major retailers, Kmart will be selling items at heavily discounted prices. Clothing, home appliances, holiday décor, electronics, and toys are among the many categories receiving Black Friday discounts.
---
Of some of the more enticing offers, Kmart's Black Friday deals include:
$200 off 55" 4K UHD Samsung television
$1.99 Barbie Beach or Ballerina dolls
$4.99 board games
$13 off DVDs
$80 off Samsung 200-watt 2.1-channel soundbar and wireless subwoofer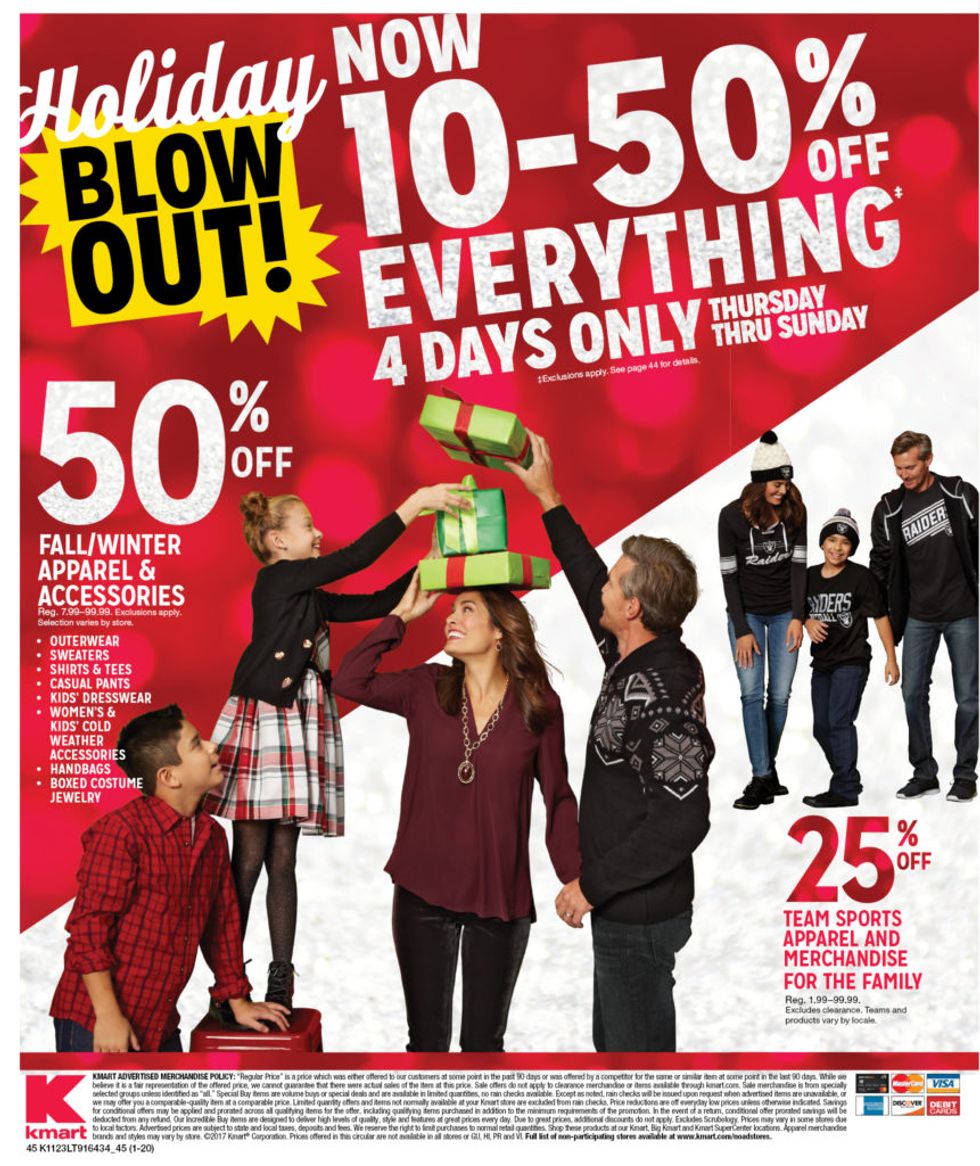 Source: Kmart
As part of the month-long "Holiday Blowout" sale, Kmart locations will also be offering 10 to 50% off of everything in store. These exclusive sales run from Thursday thru Sunday and include:
50% off fall and winter apparel
50% off slippers and fashion boots
40% off fashion bedding
40% off all Christmas trees
25% off team sports apparel and merchandise
25% off furniture
Black Friday shoppers are encouraged to line up prior to the 6 p.m. sale start on Nov. 23. All items are discounted only while supplies last and not eligible for Kmart's "rain check" pricing.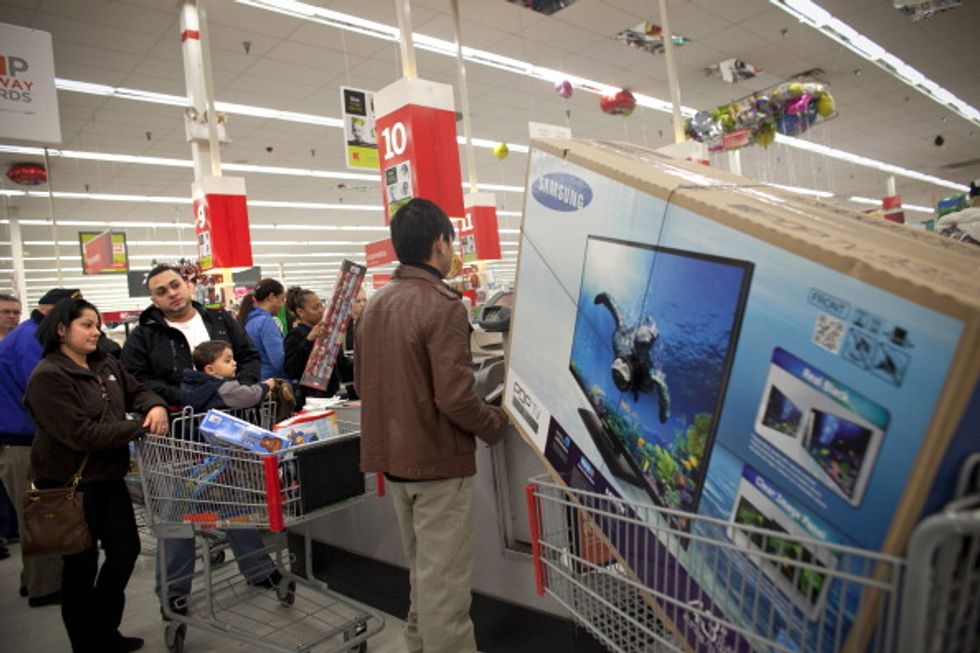 Source: Allison Joyce / Stringer
Stores open at 6 a.m. on Thanksgiving will be offering "FREECASH in Points" from opening until 2 p.m. before the Black Friday deals start. To participate and benefit from the FREECASH points, customers are required to text "FREECASH" to 56278 and should be registered for ShopYourWay rewards.
Customers can register for ShopYourWay online at www.shopyourway.com or in Kmart and Sears locations. Points earned via the ShopYourWay program, including those earned on Thanksgiving, can be redeemed for in-store coupons or money towards online purchases.
For local store hours, visit the online store locator and view the hours listed under "Holiday Store Hours."