As one of the most progressive members of the House of Representatives, Congresswoman Alexandria Ocasio-Cortez (D-NY) isn't afraid to bluntly relay her views.
Ocasio-Cortez—known colloquially as "AOC"—is a champion of environmental reform, medicare for all, and taxing the wealthy, so it's easy to see why she was displeased at revelations that President Donald Trump, who claims to be a billionaire, only paid $750 in taxes in 2016 and 2017.
The Congresswoman alluded to this in a recent Vanity Fair profile when she called for greater taxation of the wealthy in order to fund public goods.
She wasn't just unapologetic in her stance, but in the language she used to express it, saying:

"These are the same people saying we can't have tuition-free public colleges because there's no money, when these same motherf---ers are only paying $750 a year in taxes."
She shared the quote on her Twitter account with the caveat that she doesn't like to curse in public.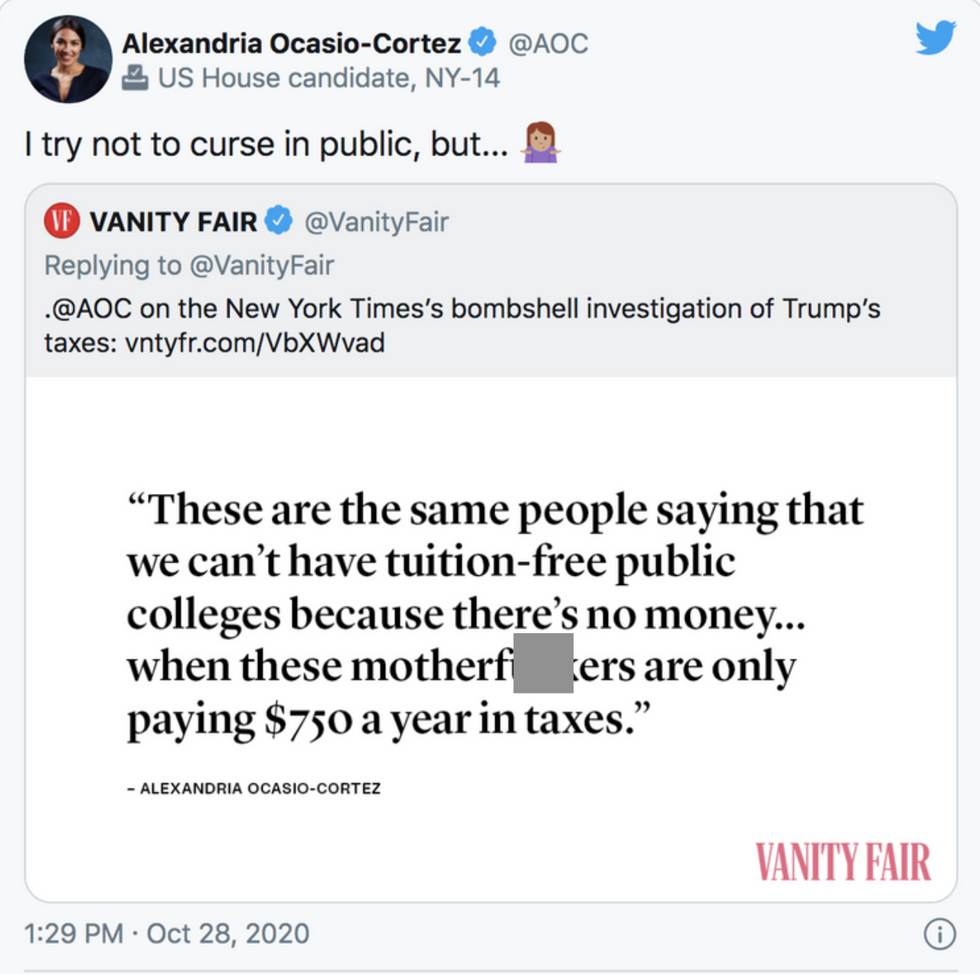 With Trump's rise to power, salty language has become commonplace in both Washington and on the campaign trail.

People applauded AOC's use of a certain four letter word to convey the frustration they felt as well.

People heaped praise on the New Yorker for not holding back.

After winning her primary this summer with over 70 percent of the vote, Ocasio-Cortez is almost certainly headed for a second term in Congress representing New York's solid blue 14th district.