WARNING: This post contains spoilers! Do not continue reading if you don't want to know the expected winner of The Bachelor.
This season on The Bachelor, Arie Luyendyk Jr. is ready to settle down and find himself a wife.
---
On the premiere episode, we met the 29 women competing for Arie's heart. A few standouts included single mom Chelsea and 22-year-old Bekah. But do either of these two ladies take home the crown? Here's what we know, but once again, beware of spoilers.
The predicted winner on this season of The Bachelor is Becca Kufrin.
Reality Steve made his prediction of Becca known in late November, but as he does every season, he warned readers he could be wrong. "After being wrong for 3 weeks last season with Rachel choosing Peter, you certainly have a right to [believe me or not]. I'm just telling you you're going to hear me reference (her) all season as the winner, and yes, they are engaged."
Interestingly enough, Jimmy Kimmel also predicted Becca as this season's winner. In early January, Kimmel had Arie as a guest on his show he guessed that while Tia, Bekah M. and Chelsea would get far, Becca would come out victorious in the end.
What Do We Know About Her?
Becca is a 27-year-old publicist from Prior Lake, Minnesota. Her LinkedIn reveals that she graduated from Minnesota State University in 2012, where she earned her BS in Mass Communications. She graduated with an impressive 3.795.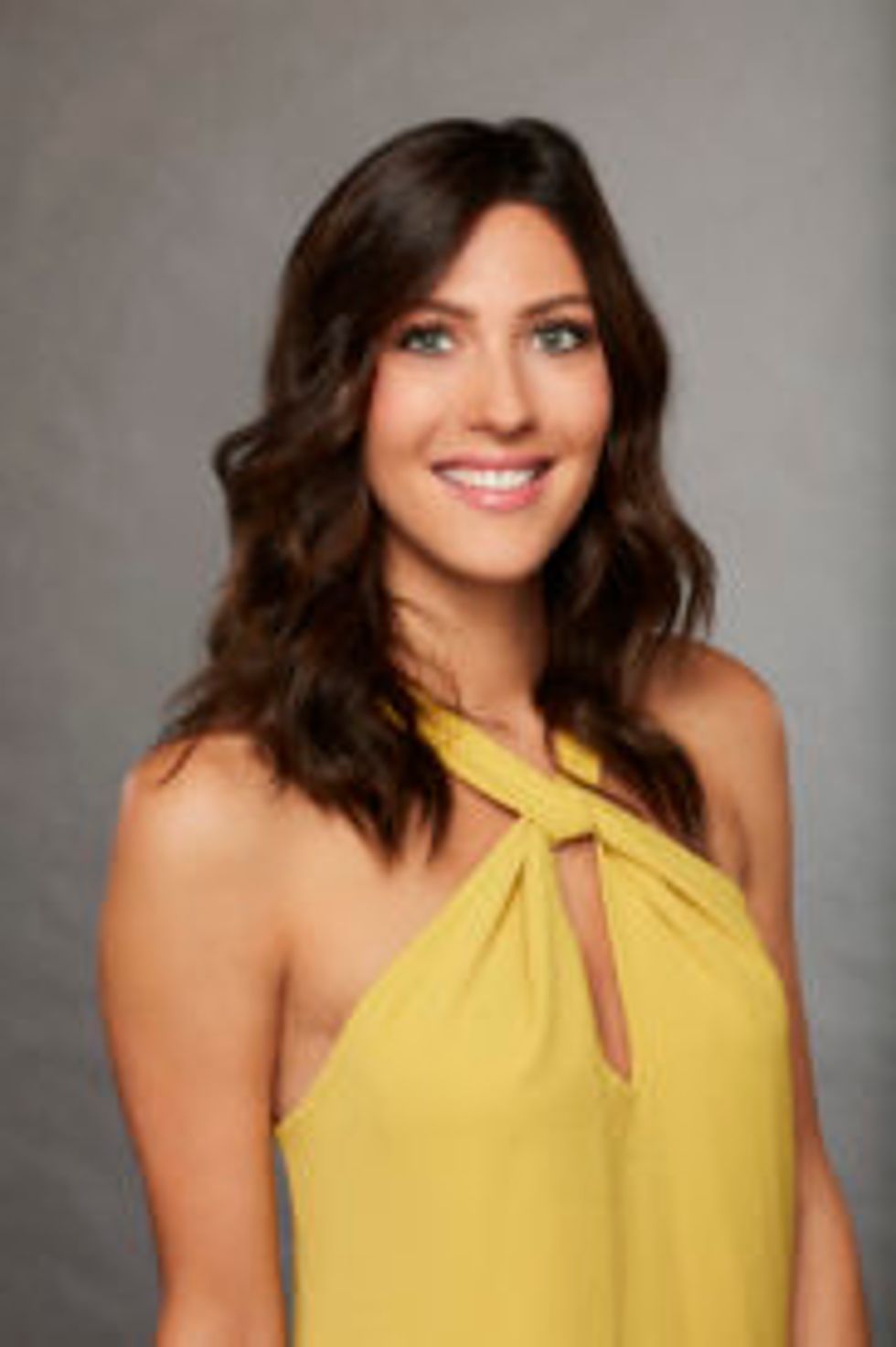 Rebecca Kufrin
Since 2014, Becca has worked for a company called Skyya, where she is a senior account executive. Her LinkedIn bio reads, "I am a public relations & communications professional that mixes in charisma and commitment to understand both my agency and clients' business goals and continually strive to grow as an individual, team member and leader. I work hard to develop, plan, coordinate, execute and evaluate campaigns, events, product placement and branding to align with specific goals and strategies."
Sadly, Becca's father passed away in 2009 after a battle with brain cancer. According to his obituary, Steve Kufrin worked for the US Fish and Wildlife Service, and was named Outdoor News' "Man of the Year" in 2005.
Becca's mother, according to Reality Steve, is currently in remission from breast cancer.
She Has Three Tattoos
Becca's ABC bio states that she has three tattoos: one on her right foot, one on her right wrist, and hand.
She also says that if she had to choose, her top three attributes are loyal, honest, and charismatic.
Asked by ABC what her three favorite movies are, she says, "Sister Act 2, Gladiator, Pitch Perfect."