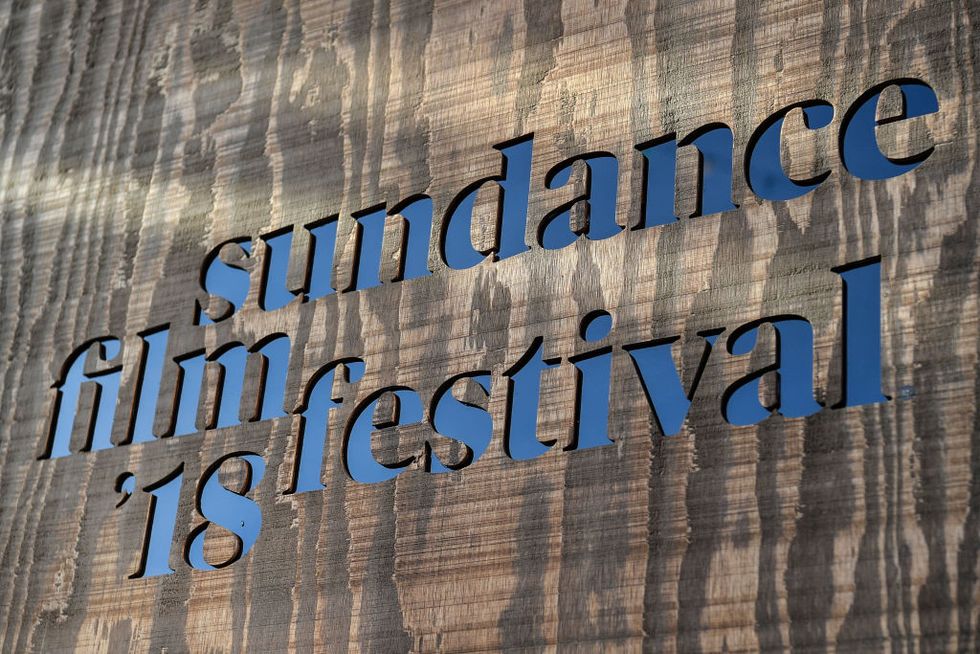 A general view of official signage around town as Park City prepares for the 2018 Sundance Film Festival on January 17, 2018 in Park City, Utah. (Dia Dipasupil/Getty Images)
The Sundance Film Festival will take place from January 18-28 across three cities in Utah: Park City, Salt Lake City, and Sundance Mountain Resort. It's cold out there — bundle up!
Want to know more about this year's festival? See our guide here. 
The basics: An average of over 40,000 visitors attend Sundance each year. Last year marked an all-time high for the festival, which brought in 71,600 attendees. Remember, this festival mostly caters to industry insiders, Sundance Institute members, and city locals. Do your research before buying your ticket and packing your snowsuit. You can find all ticketing information on the Sundance website. Festival passes currently range from $75 to $3500, depending on which films you would like to access. Some packages do not guarantee your seat at every film, so choose your tickets wisely.
The history: Robert Redford and a few of his colleagues founded the Sundance Film Festival in 1978 in an effort to bring more filmmakers to Utah. It is now the largest independent film festival in the United States. You can browse a nifty timeline of the festival's history here.
Fun facts: Many films that premiere at Sundance typically earn Oscar nominations. However, no film that made its premiere at Sundance has won the top prize. Last year's Oscar went to Barry Jenkins' "Moonlight," which made its premiere at the Telluride Film Festival in Berkeley, CA. Tom McCarthy's "Spotlight" won the year before, which premiered at the Venice International Film Festival in 2015. Sundance accepts less than 3% of submitted films. This year, the festival selected 110 feature films out of 3,901 submissions. To put things into perspective: it's statistically easier to get into Harvard, which has a 5.2% acceptance rate, according to Business Insider.
Don't fear, independent filmmakers. 47 feature-length films at this year's festival come from "first-time filmmakers," according to the Sundance website. Stay on the grind. Keep making art.
Keep reading...Show less