New guidelines from the American Academy of Pediatrics say no to juice.
03 June 2017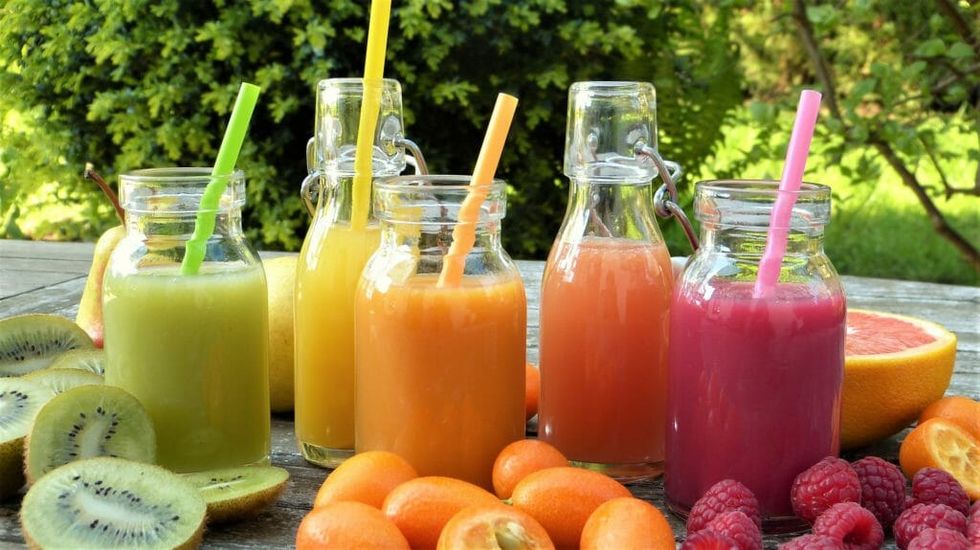 [DIGEST: New York Times, CNN, LA Times]
New guidelines from the American Academy of Pediatrics published in May recommend that juice should not be given to children until they reach the age of one, finding that juice "has no essential role in healthy, balanced diets of children."
Under previous guidelines, parents were advised to wait until their children were six months of age before giving them juice.
"We couldn't really see any reason why juice was still part of the potential recommendation for 6- to 12-month old kids," said Dr. Steven Abrams, a lead author of the new report and the chairman of pediatrics at the Dell Medical School at the University of Texas at Austin. "We recommend breastfeeding or formula in that age group, and there really isn't any need or beneficial role for juice, so we kind of made that adjustment."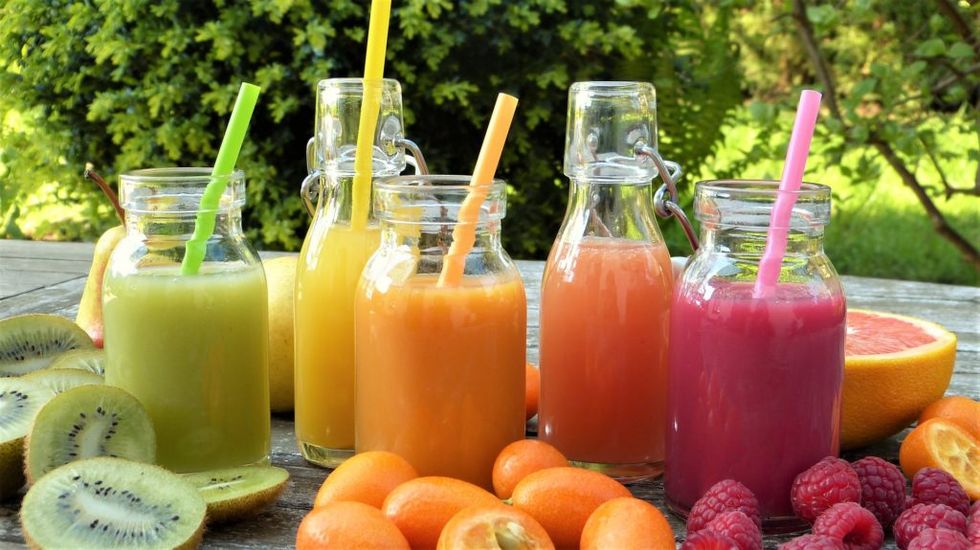 The Academy also made changes to its recommendations for older children. Children ages one to three are advised to restrict their juice intake to four ounces a day (down from six ounces under the 2001 guidelines). Children ages four to six are still allowed six ounces a day. Children ages six to 18 are advised to only drink eight ounces a day, down from 12.
It also recommends getting rid of that ubiquitous sippy cup or bottle, since keeping juice in close contact with the teeth can cause tooth decay and lead to overconsumption.
Despite the changes, the Academy still states that juice can be part of a healthy, well-balanced diet for children older than one. The problem starts when too much of it enters the diet. Too much juice intake can lead to obesity, tooth decay, and a greater likelihood of soda intake as children age.
But, whenever possible, children should reach for whole fruit. Whole fruit, while still containing some natural sugar, has less than juice. It also has more fiber, which leads to feeling fuller. A half cup of sliced apples has only 5.5 grams of sugar as opposed to the
13 grams found in the same amount of juice. (Compare those 13 grams to 12.6 grams of sugar found in the same amount of lemon-lime soda.) Sliced apples also have 1.5 grams of fiber. Apple juice has no fiber.
"When you isolate fruit into a liquid form, you're mostly getting sugar water, and it's easy to consume excess calories in liquid form, and those calories can add up, and they're void of protein or fiber, which is usually what helps keep people satiated," said Sharon Zarabi, a nutritionist at Lenox Hill Hospital in New York City.
The guidelines are in contrast to the Dietary Guidelines for Americans, which form the nutritional guidelines in the Department of Agriculture's School Lunch Program. Under these guidelines, up to half of an individual's daily fruit consumption can come in the form of 100% fruit juice. (The Guidelines are silent on juice for children under the age of two.)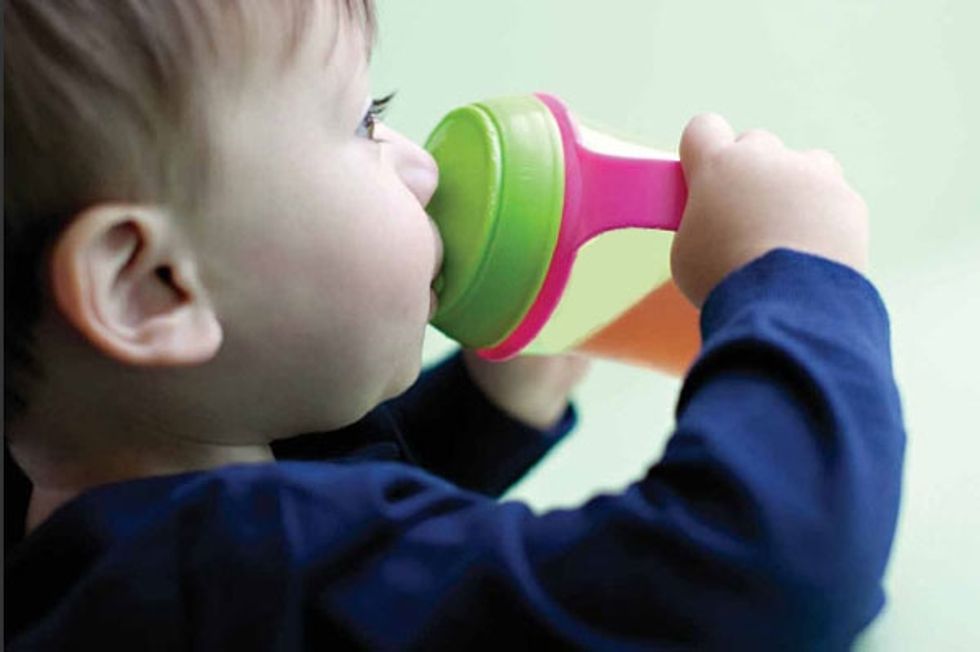 Credit: Source.
Some federal assistance programs have already restricted juice for young children. The Special Supplemental Nutrition Program for Women, Infants and Children (WIC) no longer allows juice for new mothers and babies in their first year. By October, the program will prohibit child care centers and day care homes from serving juice as part of a reimbursable meal through the Head Start program, which serves more than 4.2 million children. This change in policy stems from a 2010 recommendation from the Institute of Medicine of the National Academies, which called for the omission of fruit juice before the age of one in federally-supported daycares.
In light of the Academy's new guidelines, some companies are already getting ready for changes. Cathy Dunn, a spokeswoman for Gerber, said that the company plans to update its website to reposition Gerber juices for ages 12 months or older.
The Academy hopes that its new guidelines will highlight that juice and whole fruit are not comparable. Said Dr. Abrams: "We want kids to learn how to eat fresh foods. If you assume fruit juice is equal to fruit, then you're not getting that message."
Keep reading...Show less