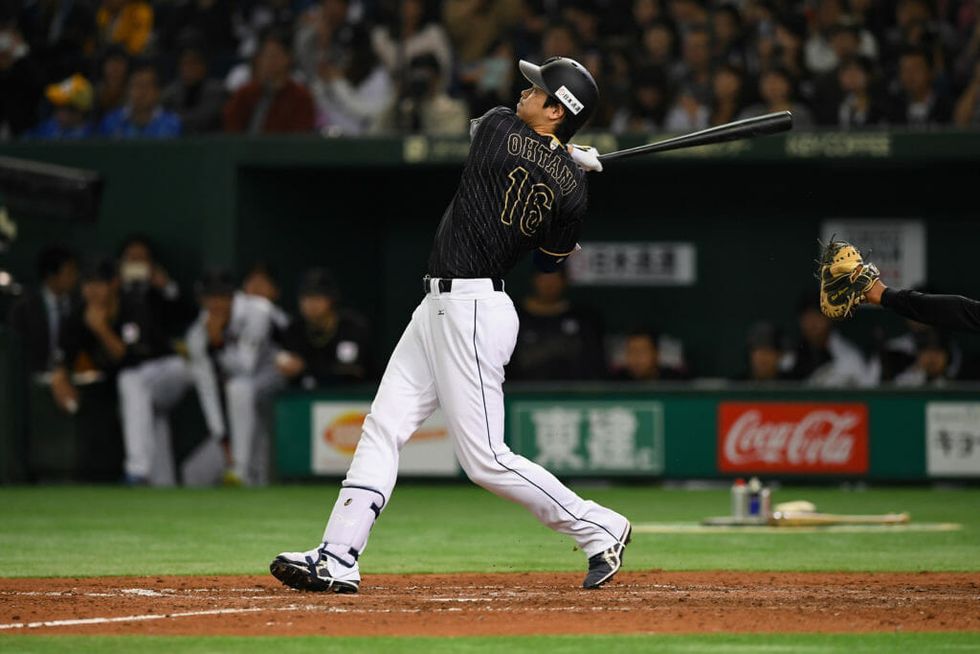 TOKYO, JAPAN - NOVEMBER 13: Shohei Ohtani hits a double (Masterpress/Getty Images)
Nippon Professional Baseball (NPB) has agreed to post their premier player Shohei Ohtani; this posting process will make him available for any of the 30 Major League Baseball teams to sign. Ohtani is often referred to as the Japanese Babe Ruth, and excels as both a pitcher and hitter. He has played for the Nippon-Ham Fighters in NPB for five years.
Ohtani won't be the first player to come over from Japan to play in MLB. Accomplished major leaguers like Yu Darvish, Masahiro Tanaka, Hisashi Iwakuma and Ichiro Suzuki have all followed the path from NPB to MLB. Here are a few fast facts you need to know about Nippon Profession Baseball, or "Puro Yakyu" as it is sometimes referred to in Japan.
1. There are only 12 teams
NPB is comprised of two six-team leagues, or "circuits." These leagues are dubbed the Central League and the Pacific League. The best teams from each league play each other in the Japan Series every year, the Japanese equivalent of MLB's World Series.
2. The baseballs are made differently
The Japanese baseball is smaller, harder and more tightly-wound than the baseballs used in America. In addition, their strike zone is smaller and shaped differently; the strike zone on the inside part of the plate is apparently narrower than that of the outer part.
3. Regular season games may end in a tie
If a NPB game is tied after nine innings, the teams play up to three more innings. If the game is still deadlocked after 12 innings, it ends there and is declared a tie. During the Japan Series, that's extended to six innings during the seven requisite games of the series. If the series extends past seven games due to one or more tie games, there is no innings limit for games eight and beyond.
Keep reading...Show less