Numerous corporate entities have publicly denounced President Trump's executive order banning refugees and others from certain Muslim-majority countries from entering the United States. Some companies have issued statements via social media, donated to the ACLU, or offered various forms of support to those affected, among other actions.
16 February 2017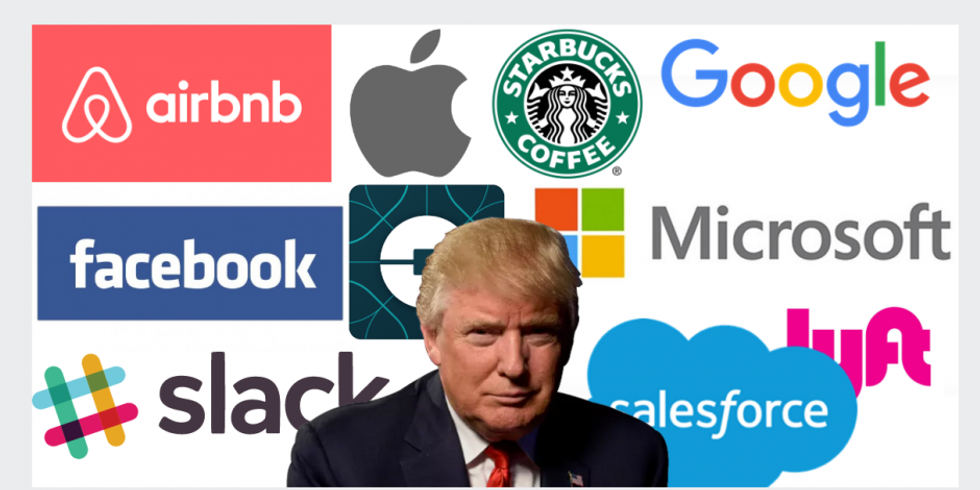 [DIGEST: ABC, AdWeek, Forbes, Fortune, Thinkmarketingmagazine,Reuters,New York Times]
Since President Trump issued his executive order restricting certain foreign citizens from entering the United States, a plethora of corporate entities have responded by condemning the action in one form or another. Specifically, the order indefinitely bans Syrian refugees, and temporarily bans all other refugees and anyone else from seven nations where Islam is the primary religion.
Immediately following the order on January 27, 2017, the New York Taxi Workers Alliance began a strike, "in solidarity with all of our peace-loving neighbors against this inhumane, cruel, and unconstitutional pure act of bigotry." Lyft joined the strike, while Uber responded by dropping their typical surcharge for heavy traffic situations, apparently trying to break the strike. Uber CEO Travis Kalanick also served as an economic advisor to the Trump administration.  
On Sunday, Lyft responded by emailing customers, "We stand with you, and are donating $1 million over the next four years to the ACLU to defend our constitution."
The hashtag #DeleteUber went viral, leading Uber to apologize, saying it didn't intend to break the strike and later offering to transport those affected by the ban free for three months. Finally, Uber created a $3 million defense fund to support drivers affected by the ban with their translation, legal and immigration costs and Kalanick resigned from Trump's Economic Advisory Council. Meanwhile, Lyft moved to number six on the iPhone's app store list by Monday, January 30.  
Tech and Online Industries Oppose Ban with Particular Interests
On January 28, Internet Association President and CEO Michael Beckerman published the following as part of his statement: "While this order impacts many companies outside of the tech industry, internet companies in particular thrive in the U.S. because the best and the brightest are able to create innovative products and services right here in America."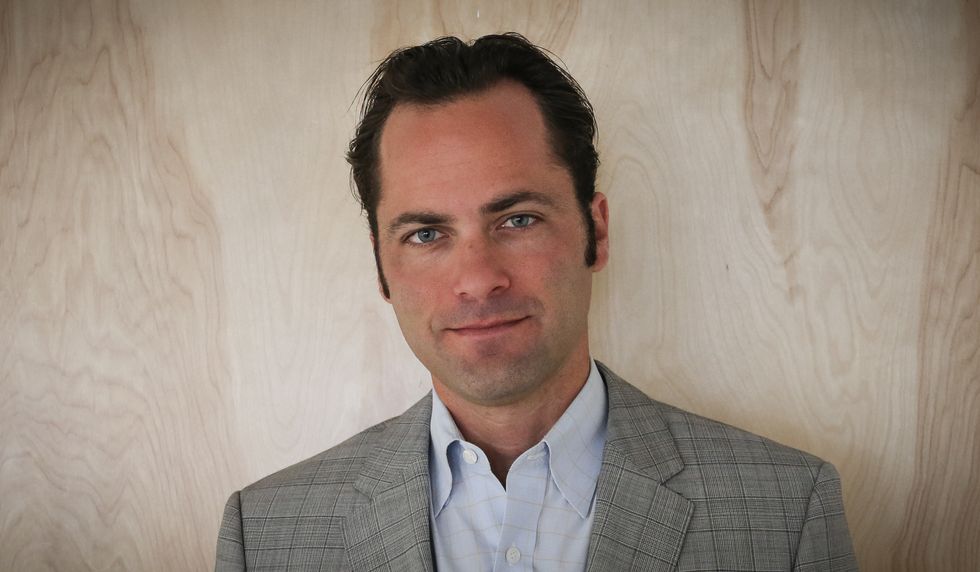 Michael Beckerman. (Credit: Source.)
He adds, "Internet Association member companies – along with companies in many other industries – include legal immigrant employees who are covered by these recent executive orders and will not be able to return back to their jobs and families in the U.S."
Google co-founder Sergey Brin joined the airport protest against the ban in San Francisco on Saturday the 28th, telling Forbes: "I'm here because I'm a refugee." Google released a statement saying, "We're concerned about the impact of this order and any proposals that could impose restrictions on Googlers and their families, or that could create barriers to bringing great talent to the U.S."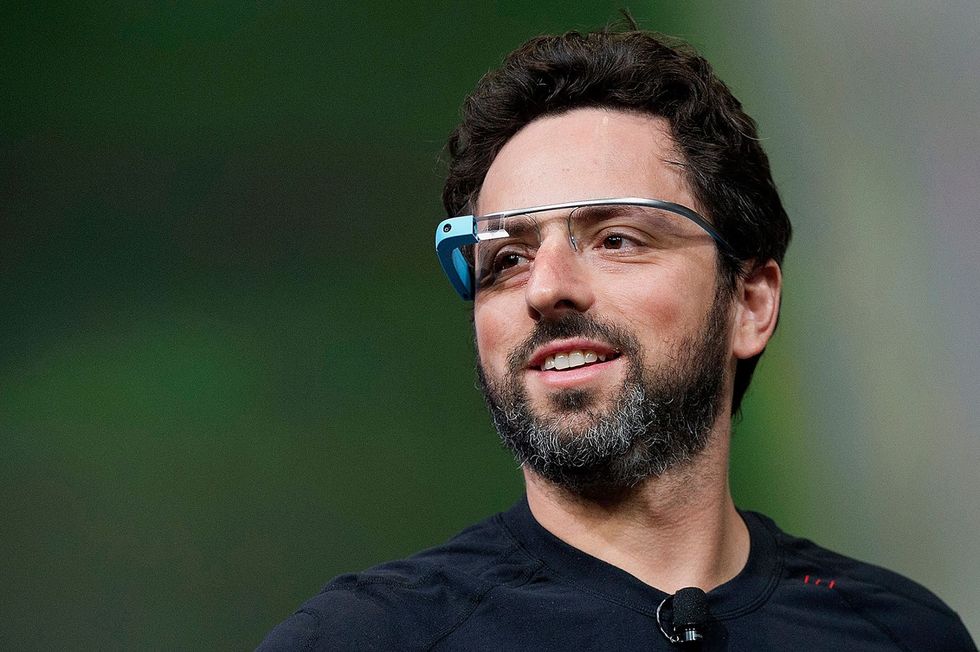 Sergey Brin. (Credit: Source.)
Netflix chief Reed Hastings said: "Trump's actions are hurting Netflix employees around the world, and are so un-American it pains us all. Worse, these actions will make America less safe (through hatred and loss of allies) rather than more safe."
In an effort to clearly communicate his opposition to the order, Apple CEO Tim Cook wrote to company employees: "We have reached out to the White House to explain the negative effect on our coworkers and our company."
CEO of Twitter and Square, Jack Dorsey, tweeted, "The Executive Order's humanitarian and economic impact is real and upsetting. We benefit from what refugees and immigrants bring to the U.S."
Microsoft Corp President and Chief Legal Officer Brad Smith posted a company-wide email on LinkedIn that 76 company employees were citizens of the seven countries in question and held U.S. work visas, and thus were directly affected by the order. But an undetermined number of employees who carry green cards or have permanent residence status may be affected.
"As a company, Microsoft believes in a strong and balanced high-skilled immigration system," Smith said in his post. "We believe in the importance of protecting legitimate and law-abiding refugees whose very lives may be at stake in immigration proceedings."
Kickstarter CEO Yancey Strickler tweeted, "Kickstarter opposes the #MuslimBan. We stand for inclusion, diversity, and our common humanity."
Facebook's founder Mark Zuckerburg used his own platform to post his concern about the order and the importance of continuing to welcome immigrants into this country, giving them a home where they feel safe. Similarly, Airbnb is offering free housing for stranded refugees around world.
CondeNast Travelerposted on a video on Instagram of all the countries from which immigrants and refugees are banned, writing: "Travel opens hearts and minds. Beauty is everywhere. #TravelisLove."
Clothing Industry Steps Up Against Ban
Beginning that same weekend, numerous apparel brands expressed opposition for the travel ban. Nike issued a condemnation, tweeting with this caption above a memo to its employees: "Nike CEO Mark Parker sends rare political email to employees tonight, condemning POTUS travel ban. 'This is a policy we don't support.'"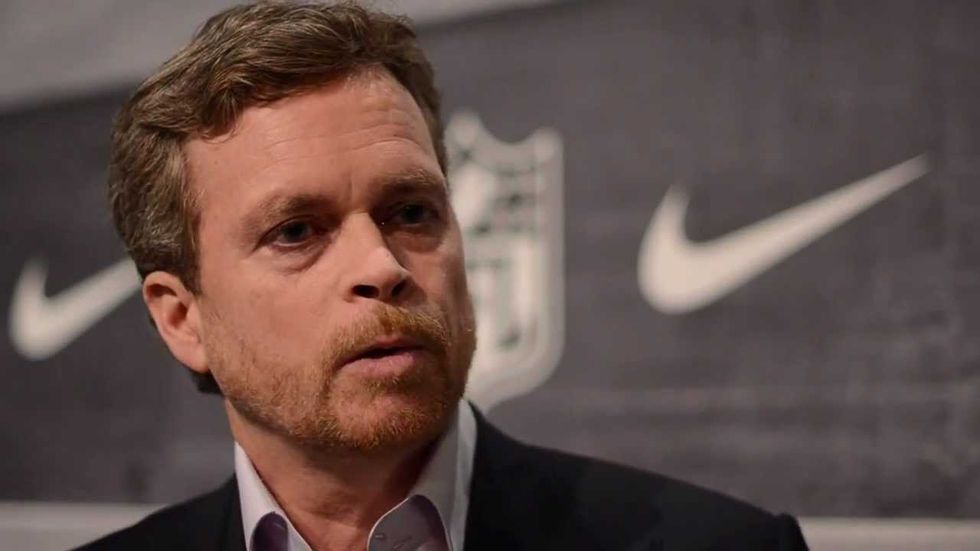 Mark Parker. (Credit: Source.)
Adidasfollowed up with their own statement, saying, "Some companies have already voiced their concerns about this decision and we join them in their call for an open and diverse society and culture in the U.S. and around the globe."
Asics posted on Instagram, "ASICS remains steadfast in our belief that diversity in all its forms makes us better colleagues and a better company. We do not judge someone if their run is fast or slow or if their workout is hard or easy — and, we certainly will not judge anyone by where they are born or how they worship."
More clothing lines, such as Noah Clothing, Freshgoods, Official Crown of Laurel, Kering, Noon Goons, and Coca Cola—which sells fashion items and accessories in addition to beverage products—have all issued strong statements against the President's travel ban.
Controversial and Noteworthy Brands Opposing the Ban
On Sunday the 29th, Starbucks' CEO Howard Schultz issued a statement of the company's five-year plan to hire 10,000 refugees across the world in the 75 countries where Starbucks operate, beginning in the United States. Responding to the travel ban, Schultz wrote, "We are living in an unprecedented time, one in which we are witness to the conscience of our country, and the promise of the American Dream, being called into question." Starbucks' harsh remarks resulted in a hostile (but largely ineffective) social media campaign against the brand.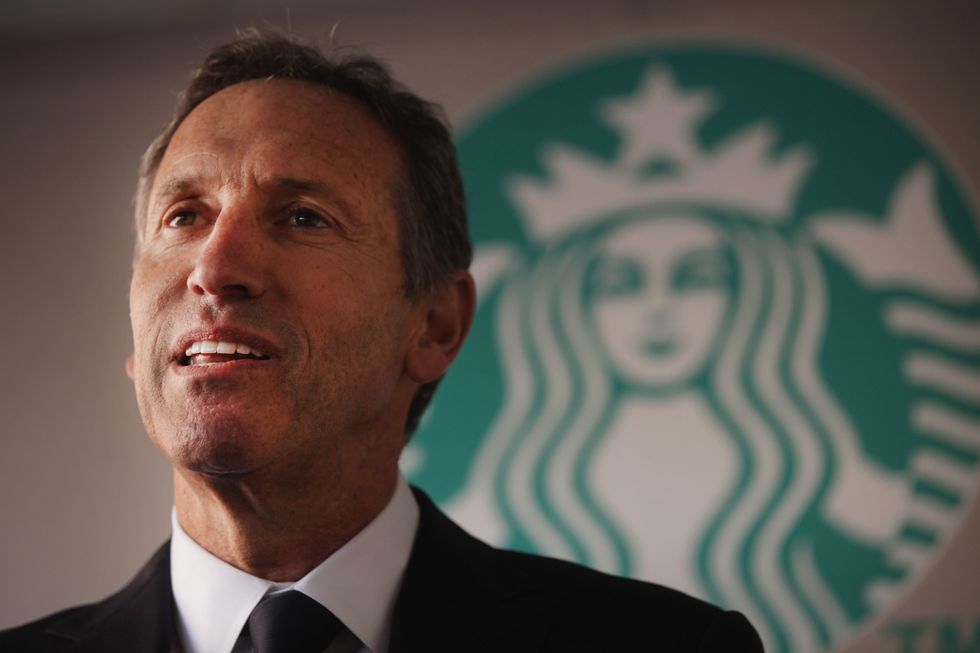 Howard Schultz. (Credit: Source.)
Despite the heavy presence of former employees from Goldman Sachs Group Inc. as White House advisors and cabinet nominees, Goldman CEO Lloyd Blankfein became the first Wall Street CEO to criticize the immigration ban.  
American car and truck manufacturer Ford Motor Company does not report awareness of any employees affected by the travel ban. However, Executive Chairman Bill Ford Jr. and Chief Executive Officer Mark Fieldsissued a statement to employees saying, "We do not support this policy or any other that goes against our values as a company." Ford's base in Dearborn, Michigan is home to a huge Arab-American population—one of the largest in the country.
Retail Stores Back Away From Ivanka Trump's Brand
A large consumer boycott of Nordstrom began last fall because of Ivanka Trump's clothing line, but the retail store refused to drop the line. Citing a drop in sales, Nordstrom finally abandoned Ivanka Trump's brand on February 2nd. President Trump--giving new meaning to the phrase "bully pulpit"--responded by tweeting, "My daughter Ivanka has been so unfairly treated by Nordstrom…" from both his personal and White House accounts. While some raise ethical issues of conflicts of interest and misuse of presidential power, Trump supporters have started a boycott of Nordstrom. Nordstrom's stock dipped briefly following the President's tweet, but had risen 3.3 percent as of February 8th.
After Nordstrom dropped Ivanka Trump's brand, Neiman Marcus subsequently removed all of her products from their website. In a slightly different approach, T.J. Maxx and Marshalls sent written instructions to employees to stop featuring Ivanka Trump's merchandise by taking down any product-related signs and mixing her clothing into the regular racks.
Sears and K-mart followed suit over the weekend, announcing that they would discontinue online sales from the Trump Home collection.
Keep reading...Show less