Saudi women will soon be able to drive, but draconian guardianship laws remain in place.
06 October 2017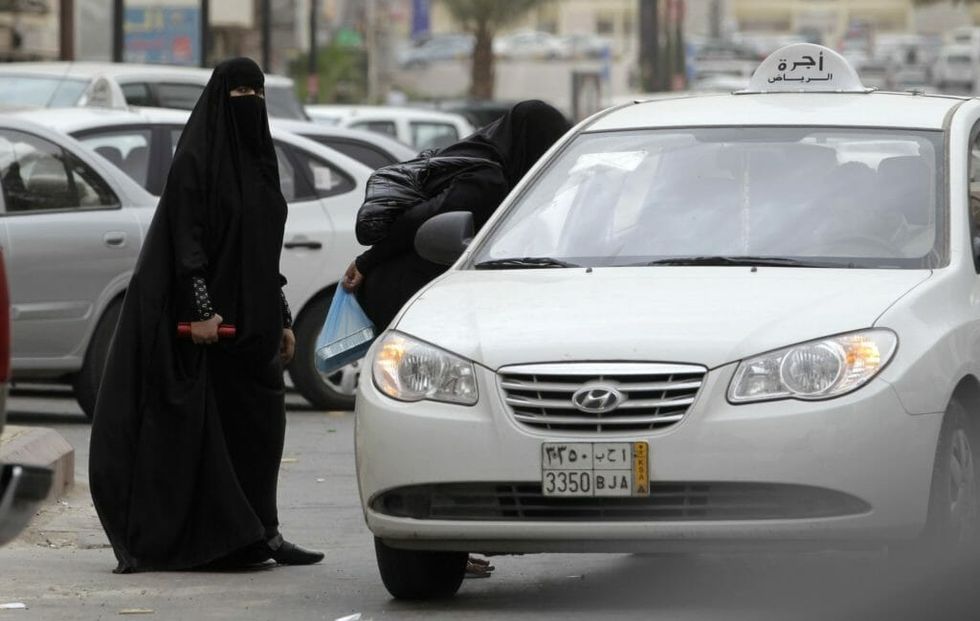 Last week, the Saudi government issued a royal decree allowing Saudi women to drive. Saudi Arabia is the last country to ban women from driving, and this law will mark the first time in its history that women will have this right.
The law was rightly heralded as a great moment for the country and the women who live there. The refusal to allow women to drive was seen as a symbol of the country's oppression of women. It caused hardship, forcing women to spend money on drivers, or rely on male relatives. It kept many women out of jobs because they lacked reliable transportation.
It is "a great step in the right direction for that country," said Heather Nauert, the State Department's spokeswoman.
"I think our society is ready," said Prince Khalid bin Salman, son of the king and the Saudi ambassador.
But while momentous, the decision to allow women to drive does not come close to putting them on even footing with Saudi men.
Saudi women are subjected to "guardianship" laws, which give men power over their female relatives. Under the current system, these laws are far-ranging. Saudi women must have the consent of a man to marry or travel abroad—even to exit prison. In some cases, receiving hospital care requires a male guardian's permission.
Although, just in the last decade, the government eliminated the requirement that Saudi women receive permission from a male guardian prior to securing employment, many private places of employment—including some universities—continue to follow the practice, and will not hire a female employee without a guardian's consent. The government turns a blind eye.
The guardian is usually a male relative—most often a husband, father or brother. However, in the case of a widow, the guardian can even be the woman's son. "My son is my guardian, believe it or not, and this is really humiliating. . . . My son, the one I delivered, the one I raised, he is my guardian," said Sura, a 62-year-old Saudi woman.
A woman's freedom is highly dependent on the benevolence of the guardian. The United Nations has linked violence against women to the male guardianship system along with enforced gender segregation, which both limit women's ability to escape or report violence.
"We all have to live in the borders of the boxes our dads and husbands draw for us," said Zahra, a 25-year old Saudi woman.
Saudi women, and women internationally, have been protesting these draconian laws. "The fact that Saudi women are still forced to get a male guardian's permission to travel, work, or do anything else is a long-standing rights violation and a barrier to the government's plan to improve the economy," said Human Rights Watch's Middle East director Sarah Leah Whitson in 2016. "The government should do itself a favor and finally listen to the demands of half its population to be freed from the shackles of the guardianship system."
Prince Khalid bin Salman said that women would be able to obtain a driver's license without the permission of a male guardian, but the remaining guardianship laws, for now, remain unchanged. This is true despite the government's announcement in April 2016 of its Vision 2030 campaign, which affirmed that the government "will continue to develop talents, invest in [women's] productive capabilities and enable them to strengthen their future."
But protesters want change now. Manal-al-Sharif, a Saudi women's rights advocate who posted a video to YouTube in 2011 showing her driving, celebrated the right to drive victory, but said the next campaign would be to end guardianship laws.
[embed]&ref_url=https%3A%2F%2Fwww.nytimes.com%2F2017%2F09%2F26%2Fworld%2Fmiddleeast%2Fsaudi-arabia-women-drive.html[/embed]
"Saudi women have been told for decades achieving their rights will just take time," said Whitson. "Saudi women shouldn't have to wait a moment longer to be treated as equal members of Saudi society."  
Keep reading...Show less