Vice President Mike Pence used an AOL email account and sent sensitive information while serving as governor of Indiana. The use of private accounts is not technically illegal, but it does raise questions about security and judgment, and to critics Pence's hypocrisy as a highly vocal critic of Hillary Clinton's use of a private email server. The Indianapolis Star reports that the emails sent included information about FBI terrorism arrests, governor's mansion security, and Indiana's response to terrorist attacks around the world.
Private accounts are usually less secure than those provided by government agencies, and Pence's account was breached this summer. In June, before being chosen as President Donald Trump's vice president, hackers accessed the account and sent an email to Pence's contacts requesting money.
---
Current Indiana governor, Eric Holcomb, released some of Pence's state account emails in response to the Star's freedom of information request. However, his office refused to release all the records because some of them were too confidential or sensitive to release to the public.
Cyber-security officials say that similar issues apply to Pence's emails. Justin Cappos, a professor at New York University, told the Star that "The fact that these emails are stored in a private AOL account is crazy to me. This account was used to handle these messages that are so sensitive they can't be turned over in a records request."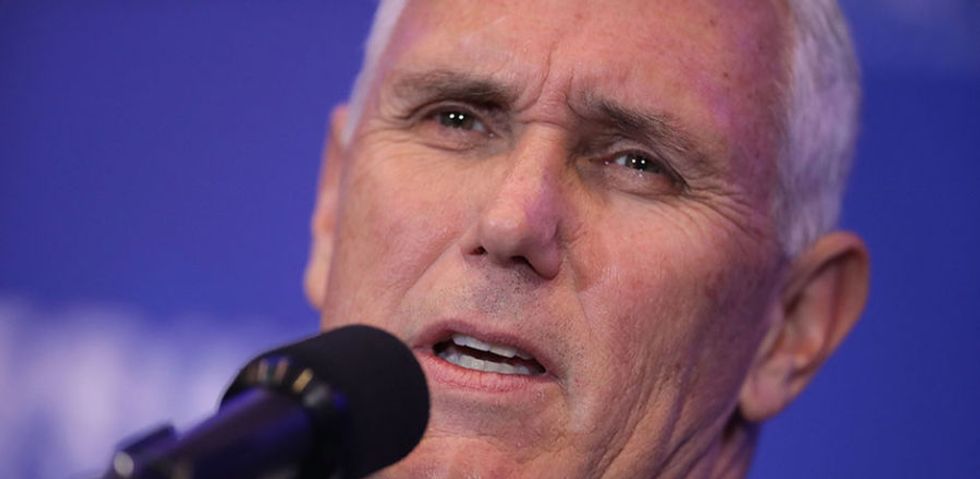 Credit: Source.
Last summer on Meet the Press, Pence criticized Secretary Hillary Clinton's email usage, saying "What's evident from all of the revelations over the last several weeks is that Hillary Clinton operated in such a way to keep her emails, and particularly her interactions while Secretary of State with the Clinton Foundation, out of the public reach, out of public accountability. And with regard to classified information she either knew or should have known that she was placing classified information in a way that exposed it to being hacked and being made available in the public domain even to enemies of this country."
Pence made no effort to preserve AOL emails related to state business until he was leaving the governor's office. At that point, he and his office hired attorneys to determine what should be moved and archived as public records.
Pence is also involved in a lawsuit to avoid sharing emails related to his efforts to stop President Barack Obama's order involving immigration. Pence was one of the governors who wanted to halt the arrival of all Syrian immigrants to his state. This new email revelation adds to the questions about transparency and public accountability.
The office of the vice president has responded fairly carefully to the scandal. According to the statement, "As governor, Mr. Pence fully complied with Indiana law regarding email use and retention. Government emails involving his state and personal accounts are being archived by the state consistent with Indiana law, and are being managed according to Indiana's Access to Public Records Act."
On Twitter, both liberals and conservatives are screaming "hypocrisy" as #PenceEmails trends. Either Clinton's emails weren't a big deal, so Pence's shouldn't be or because Clinton's emails were a big deal, Pence's should be too.
"Clinton did it. The Bush White House was doing it. It's nothing new. But it's a bad idea. If they can get in there, ex-KGB agents can get in there. It's a bad idea because of the hacking thing and the potential destruction of records," said Richard Painter, former chief ethics lawyer to President George W. Bush.