[DIGEST: New York Times, Daily Mail, Science Alert, US News]
In what is being called a "revolutionary" new procedure, patients needing a kidney transplant can now successfully receive kidneys from incompatible donors. In fact, a new study published in the New England Journal of Medicine in early March revealed that patients who received a transplant from an incompatible living donor had a better long-term survival rate than those who received a good match from a compatible deceased donor.
---
There are currently about 100,000 people in the United States on waiting lists for a kidney transplant. Of these, researchers estimate that about half have antibodies that would attack a transplanted organ, and about 20 percent are so sensitive that it would be nearly impossible to find a compatible organ.
For these "sensitized" patients, finding a compatible donor is "nearly impossible," said Dorry Segev, an associate professor of surgery at Johns Hopkins University School of Medicine, and the study's lead researcher. "That's a lot of people who could have a better chance at surviving if they are allowed to move forward with incompatible live donor transplantation," said Segev.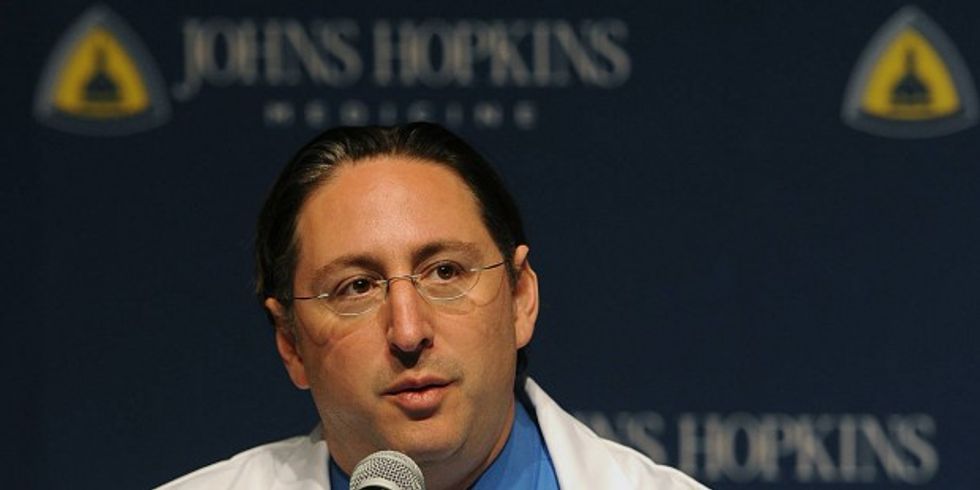 Credit: Source.
Under the new procedure, known as desensitization, doctors alter patients' immune systems, allowing them to accept incompatible kidneys. This involves clearing the blood of antibodies that could attack the donor organ. The patient is then given an infusion of other antibodies while the immune system regenerates its own. The regenerated antibodies are less likely to attack the kidney, but if there is concern that the regenerated antibodies are also sensitized, the patient can receive immunosuppressive drugs that would prevent the generation of antibodies that would attack the kidney.
The process can take up to two weeks, and costs between $20,000 and $30,000, on top of the roughly $100,000 it costs for a kidney transplant. Given that the cost of dialysis is about
$70,000 a year for life, kidney specialists argue that desensitization is ultimately a cheaper option.
This was the first study to test whether the treatment option was effective (it was first championed at Johns Hopkins Hospital 15 years ago). The study found that after eight years, more than 76 percent of the patients who received incompatible kidneys from live donors were still alive. In comparison, 63 percent of those who received a deceased-donor matched organ, and only 44 percent of those who received dialysis alone, were still alive after eight years.
Desensitization "has the potential to save many lives," said Dr. Jeffrey Berns, a kidney specialist at the University of Pennsylvania's Perelman School of Medicine, and the president of the National Kidney Foundation. This potential not only directly impacts those who receive the kidneys, but also slashes wait times for thousands of others.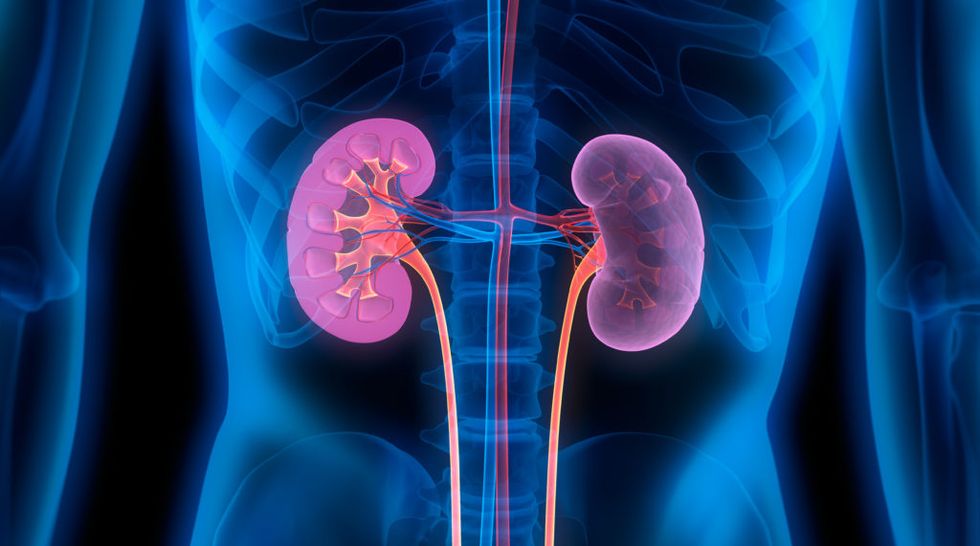 Credit: Source.
This method is currently confined to kidneys, but Segev says the same process could eventually be used in transplants of other vital organs, such as the liver and the lungs. In the meantime, the study gives great hope to those many thousands waiting for a kidney—compatible or otherwise.