[DIGEST: Business Insider, Huffington Post, Chicago Tribune, Guardian]
As if we didn't already have enough things to worry about when flying. If your rare musical instruments don't get destroyed by the airline, you don't get dragged off a plane, separated from your child, or captured and killed, you might get sick from the water used to make your coffee.
---
"Flight attendants will not drink hot water on the plane. They will not drink plain coffee, and they will not drink plain tea," said one unnamed airline employee.
A statement from the Association of Flight Attendants-CWA, which is also fighting for regulations that would improve air quality for passengers and crew, seems to confirm that this in a widespread concern in the industry:
Water onboard is regulated under the Environmental Protection Agency to ensure safe drinking water on the aircraft.  The Association of Flight Attendants-CWA pushed for this regulation over 15 years ago. The regulation gives broad discretion to airlines on how often they must test the water and flush the tanks. AFA does not believe this regulation goes far enough or is sufficiently enforced.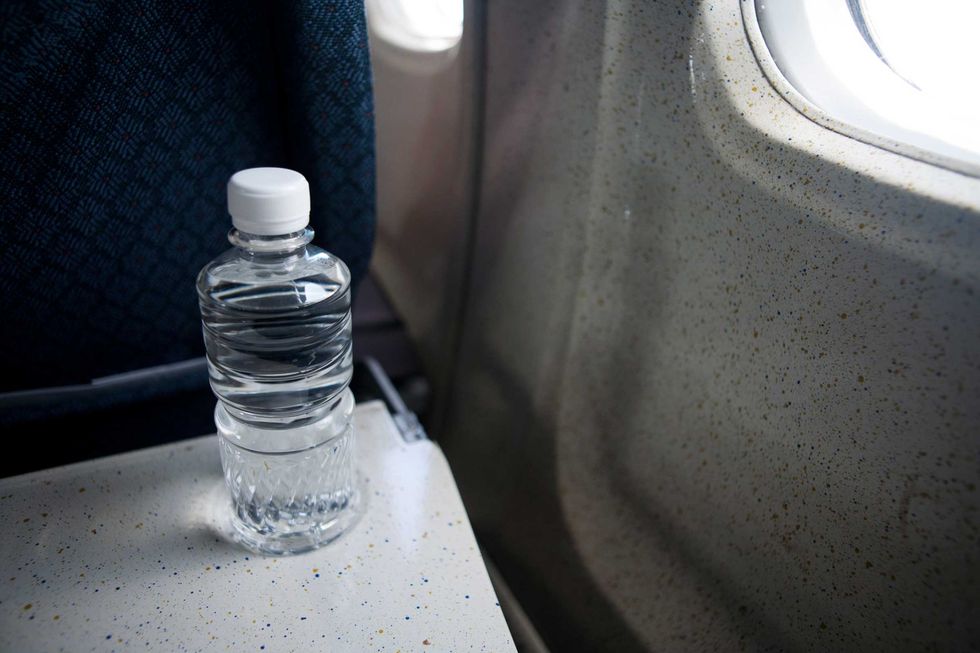 Credit: Source.
An EPA study found that 1 in every eight planes fails the agency's standards for water safety, and warnings have been issued more than six times in the past 20 years. The water is transported onto the airline through a series of steps that expose it to possible contamination, and it may come from a state or country with different quality standards. Flight attendants on a Reddit thread called "'Never Drink Airplane Coffee' and Other Secrets From Airline Employees" claimed that airline staff does not clean their coffeemakers properly, so a hot drink isn't a good idea either.
EPA data obtained through a Freedom of Information Act Request shows that in 2012, 12 percent of commercial airplanes in the U.S. had at least one positive test for coliform bacteria. Coliform by itself is not likely to cause illness, but it can indicate that other bacteria, like E. coli, have made their way into the water. E. coli is only rarely found in samples taken from commercial airliners.
"There's poop in the water if there's E. coli in the water, and that's not a good thing," said Brenda Wiles, who manages a lab in Fort Worth that is certified to test aircraft drinking water.
Dr. Cedric Spak, an infectious disease specialist at Baylor University Medical Center, said a healthy immune system could handle some bacteria, but he would not recommend making a baby bottle using airline water or serving it to someone with a compromised immune system.
So is bringing your own bottled water onto the plane a better solution? That's also up in the air.
Bottled water (which is typically tap water bottled at soda manufacturing facilities), has been found to contain a wide range of bacteria, including E coli. In addition, chemicals from the plastic bottle itself leach into the water, including di (2-ethylhexyl) phthalate, or DEHP. Humans purchase a million plastic bottles every minute, most of which are not recycled, adding to a chemical burden that is making its way back up the food chain, contaminating air and water, and causing environmental havoc that some scientists say will become as dangerous as climate change.
What's a thirsty air traveler to do? The CDC recommends that people look for brands that purify their water using reverse osmosis, distillation, or filtration with an absolute 1-micron filter. These methods remove dangerous chemicals and bacteria from the water. Or… you could wait until you get to your destination and avoid the problem altogether — not to mention the airplane toilet, which is another source of germs entirely.