U.S. officials stated that FBI evidence may show President Donald Trump's campaign coordinated with suspected Russian operatives to undermine Hillary Clinton's chances during last year's presidential race, according to a CNN report. The FBI is now reviewing that information, "which includes human intelligence, travel, business and phone records and accounts of in-person meetings," the report continues. The information has raised FBI counterintelligence investigators' suspicions that the coordination may have taken place, though officials noted that the information was not conclusive and the investigation is ongoing.
Though the FBI cannot yet prove the collusion, officials said information suggesting collusion is now a large focus of the investigation. One law enforcement official said "people connected to the campaign were in contact and it appeared they were giving the thumbs up to release information when it was ready." Other officials disagreed, saying the information gathered so far is largely circumstantial and that coming to that conclusion would be premature.
---
It is not yet clear which Trump campaign officials were in contact with Russian operatives, but the following former Trump associates are all under investigation: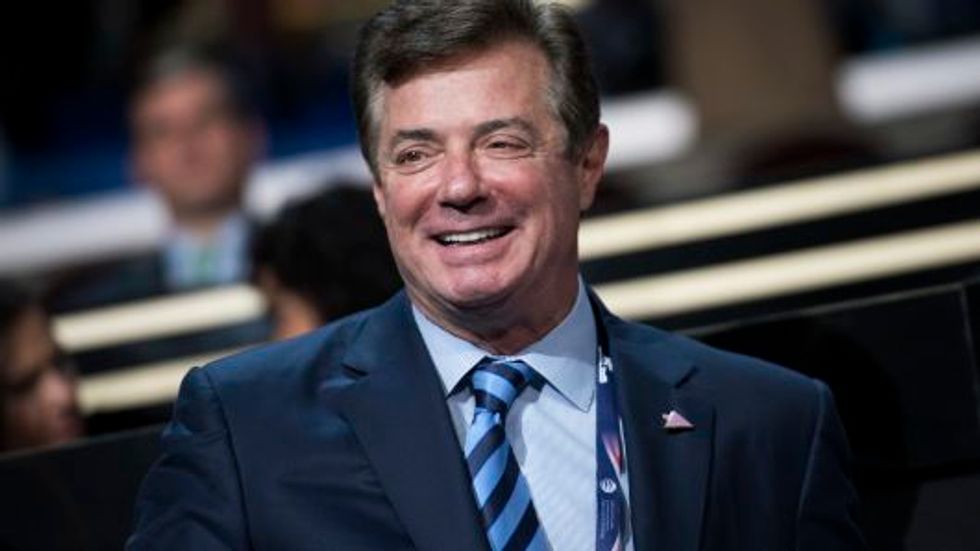 Paul Manafort. (Credit: Source.)
All four have denied having improper contact with Russian operatives.
Sources said the biggest hurdle facing the FBI's investigators in finding conclusive intelligence is that communications between Trump's associates and Russians have "ceased in recent months," given the public focus on Russian interference. The officials said some Russian officials have also changed their communication methods, which, in turn, has made monitoring these communications more laborious.
The FBI declined to comment.
The White House also did not comment on the report.
During yesterday's press briefing, a reporter asked White House Press Secretary Sean Spicer if he "could say with certainty" that no one working in the White House "is presently working in the interest of a foreign government."
"I can tell you that every form has been filled out," Spicer replied.
"People are filling out forms," he continued. "So to sit here and ask me whether I can vouch for, whatever it is, a few hundred people who have filled out everything, that would be ridiculous for me to stand here and suggest I possibly could. But what I can tell you is that under the penalty of law, every single person who has filled out a form, that is being vetted by whatever level of classification that they need to get by the appropriate law enforcement agencies or HR entities."
"Can you say with certainty that there's nobody working for this White House that is presently working in the inter… https://t.co/l0jpbS8Hy7

— CBS News (@CBS News) 1490207841.0
The bombshell report comes on the heels of FBI Director James Comey's hearing before The House Permanent Select Committee on Intelligence.
In his opening testimony, Comey confirmed that his agency is investigating any possible links between Russia and the Trump campaign during last year's presidential race:
I have been authorized by the Department of Justice to confirm that the FBI, as part of our counterintelligence mission, is investigating the Russian government's efforts to interfere in the 2016 presidential election and that includes investigating the nature of any links between individuals associated with the Trump campaign and the Russian government and whether there was any coordination between the campaign and Russia's efforts. As with any counterintelligence investigation, this will also include an assessment of whether any crimes were committed.
Until Monday's hearing, the FBI had not publicly confirmed it was investigating the activities of people associated with the Trump campaign.