[DIGEST: The Guardian, ABC News, CNN]
World leaders and other officials from around the world offered their condolences to Belgium after terror attacks rocked the capital of Brussels early Tuesday morning.
---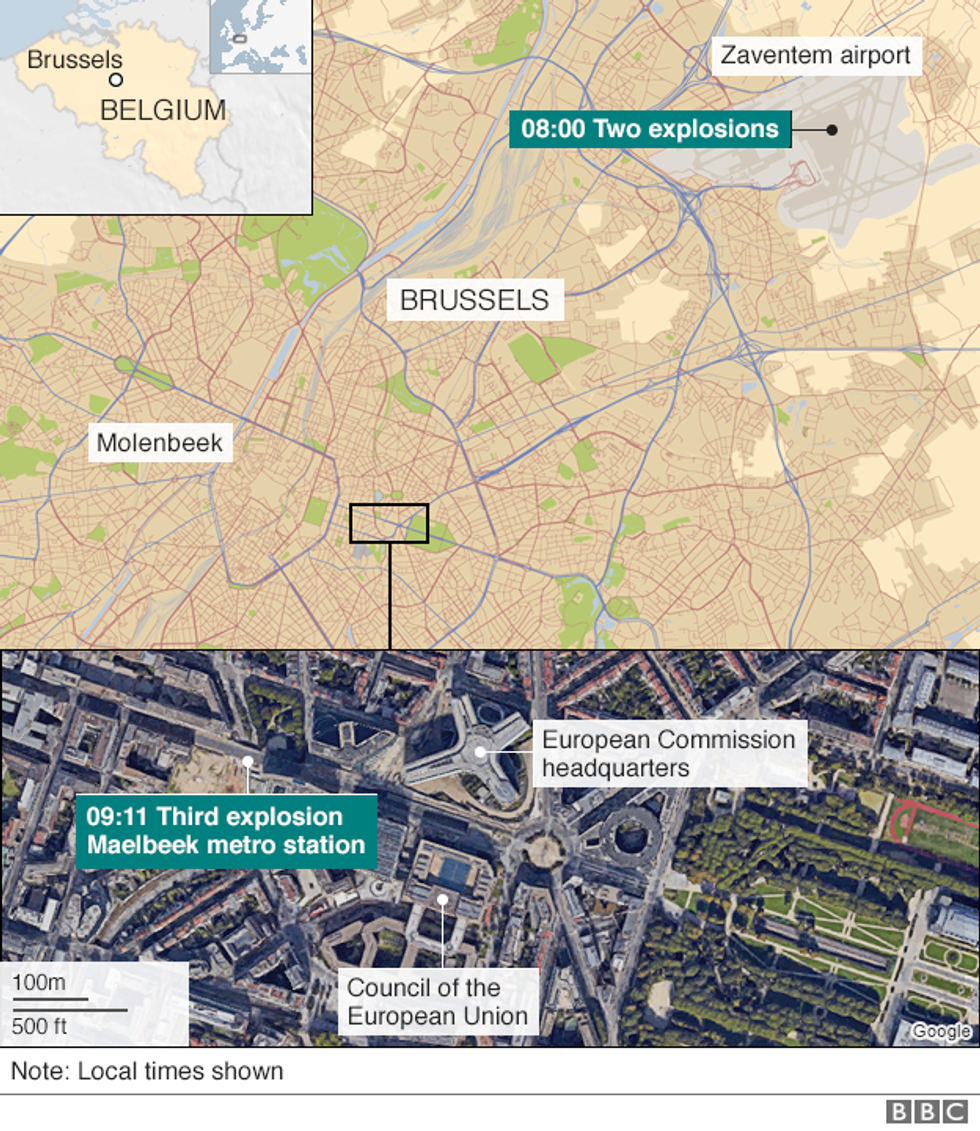 Credit: Source.
Brussels is home to the headquarters of the European Union (EU). French President Francois Hollande, who rallied the city of Paris following a chaotic year which began with the attacks on the Parisian offices of French satirical magazine Charlie Hebdo and ended with a citywide massacre in November, was resolute. "Terrorists struck Brussels but it was Europe that was targeted — and all the world that is concerned," he said.
"The attacks have, once again, shown terrorism's global face," said Turkish Prime Minister Ahmet Davutoglu. His statement comes after Turkey experienced similar attacks in Istanbul and Ankara last week. At least 19 are reported dead as a result of the attacks in Turkey.
In a joint statement, Austrian Chancellor Werner Faymann and Vice-Chancellor Reinhold Mitterlehner as a "cowardly and barbaric signature" designed to divide members of the EU in the struggle against terrorism. "Europe must combat terror jointly and determinedly defend its European values."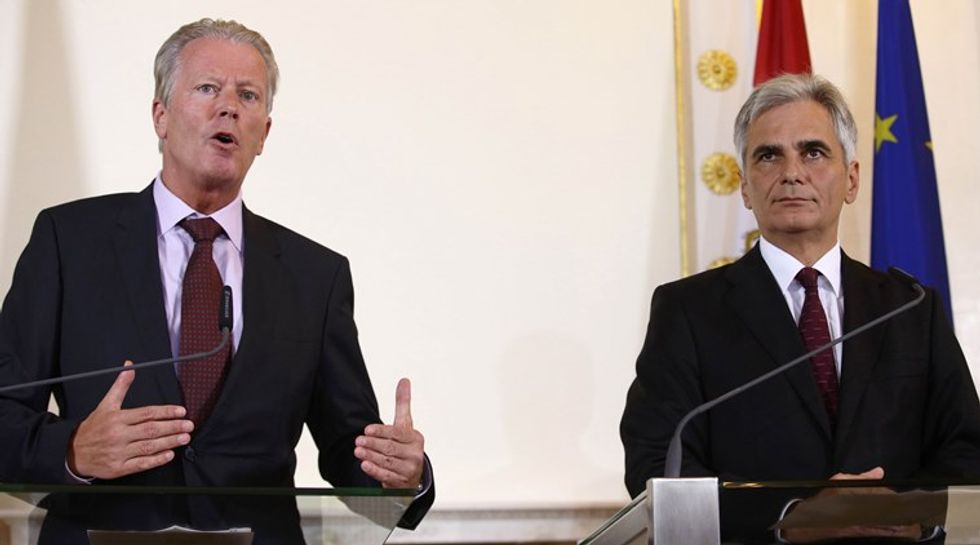 Austrian Vice Chancellor Reinhold Mitterlehner (L) and Chancellor Werner Faymann (R). Credit: Source.
Alexei Pushkov, a prominent Russian lawmaker, has similar thoughts. "It's time for Europe to understand where the genuine threat is coming from and join efforts with Russia," he said in a statement.
German Chancellor Angela Merkel was even more concise. "Terrorists will never win," she said.
President Obama, who is currently visiting Cuba, was briefed on the attacks this morning. "The president was apprised this morning of the explosions in Brussels, Belgium, "an official said in a statement. "U.S. officials have been and will continue to be in close contact with their Belgian counterparts."
But Donald Trump, who is the current favorite for the Republican nomination, in his trademark style, did not mince words. In fact, he called for heightened border
security. "I would close up our borders," he said. "We are lax and we are foolish."
Trump also called torture of suspects a necessity should a country wish to obtain vital information. The attacks come mere days after the arrest of Salah Abdeslam in the Brussels suburb of Molenbeek. Authorities say Abdeslam is an instrumental  figure in last year's Paris attacks.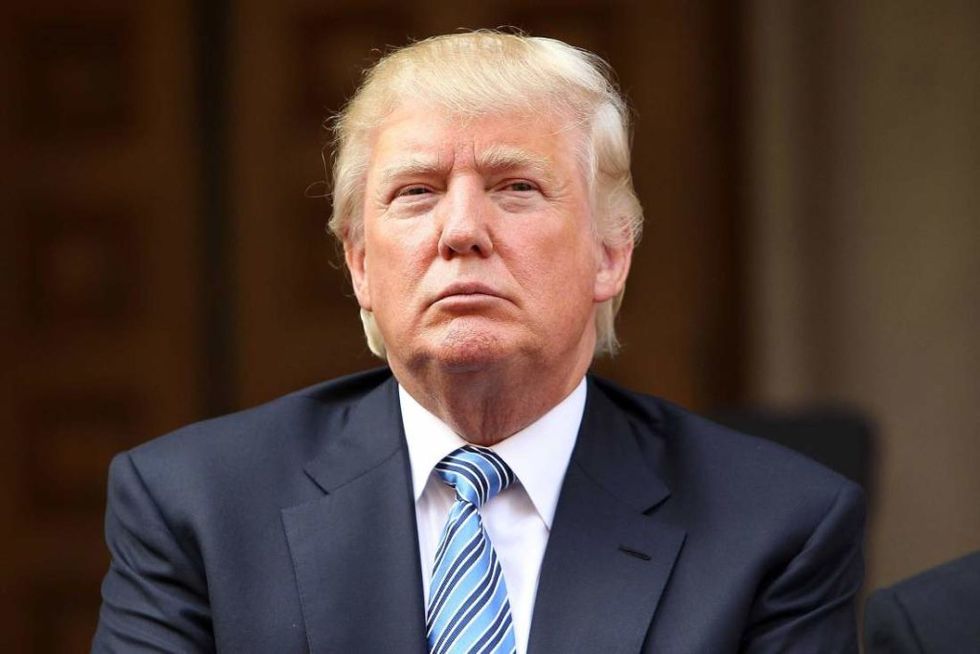 Credit: Source.
"Frankly, the waterboarding, if it was up to me, and if we changed the laws or had the laws, waterboarding would be fine,'' Trump said on the TODAY show this morning. "If they could expand the laws, I would do a lot more than waterboarding. You have to get the information from these people. I am in the camp where you have to get the information and you have to get it rapidly.''
He referred to Brussels as a "dangerous city," a belief further exemplified in a recent tweet:
Belgian authorities have confirmed 34 casualties in the attack on Brussels. All metro stations in Brussels have been closed and service suspended after the attack on the station at Maalbeek. The attack at Zaventem Airport is a possible suicide attack, according to The Belgian Office of the King's Prosecutor. At least one of the explosions at the airport happened outside security checkpoints for ticketed passengers and near airline check-in counters. All flights have been cancelled until 6 AM Zaventem time Wednesday morning.
Heightened security is in place stateside amid concern that New York City could be a potential target. Attorney General Loretta Lynch was briefed on the attacks early Tuesday morning and is in the process of coordinating responses from the FBI and federal law enforcement agencies to address the crisis.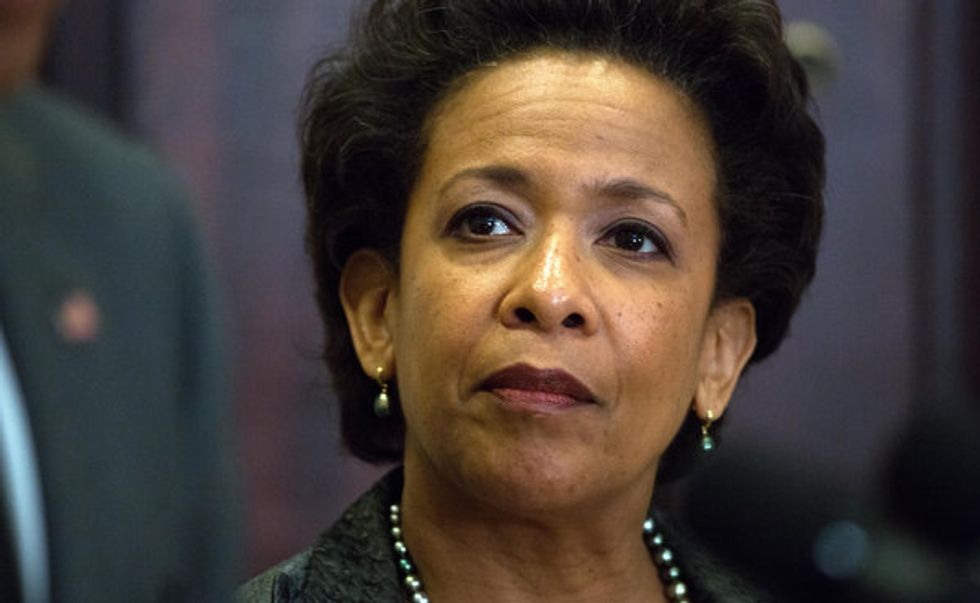 Credit: Source.
The New York City Police Department increased security at major transportation hubs, in actions similar to the ones taken after November's Paris attacks. Scott Ladd, a spokesman for the Port Authority of New York and New Jersey says that security presence has been increased at major metropolitan airports. "We're continuing to monitor the situation," he said.
Belgian media is currently on a blackout while authorities continue their investigation. Authorities are doing "everything possible to track down the attackers and see if there are others who may have fled," said Belgian federal prosecutor Frederic Van Leeuw.