[DIGEST: Business Insider, Gizmodo, Washington Post, Wall Street Journal, Ars Technica, Time]
Drug manufacturer Mallinckrodt Pharmaceuticals has settled a lawsuit with the US Federal Trade Commission (FTC) for creating a monopoly over a life-saving medication for infants with epilepsy — and then increasing the price by 85,000 percent.
---
Acthar Gel, a hormone injection that controls a rare form of epilepsy called infantile spasms, cost $40 a vial 10 years ago. Today, the drug costs more than $34,000 a vial. Achtar Gel was purchased by Questcor Pharmaceuticals in 2001 for $100,000 plus royalties. In 2014, Mallinckrodt acquired Questcor and along with it, Acthar Gel, which netted Mallinckrodt more than $1 billion in 2015.
An eight-week course of Acthar Gel now costs as much as $180,000. Some patients require multiple rounds of treatment. Families with children who suffer from infantile spasms or other conditions treated by the drug have no choice but to pay for the drug. Few families can afford this prescription; however, the costs may be covered by an insurance company or government program — meaning ultimately, the costs get passed down to taxpayers and other insurance buyers. There is no cheaper generic option.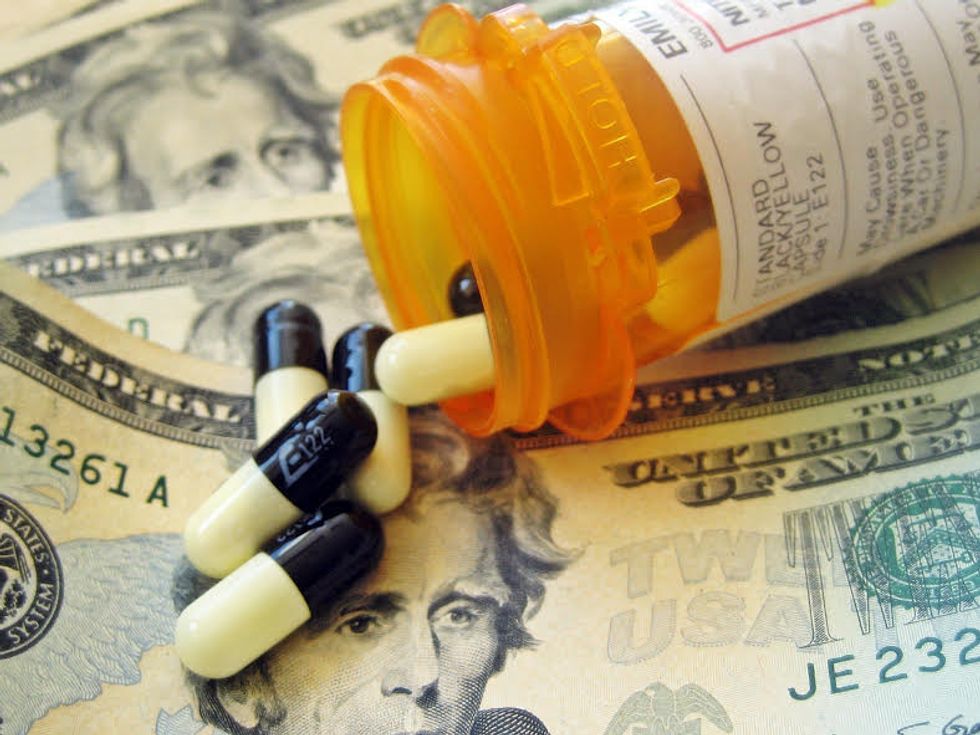 The suit alleges that Mallinckrodt purchased the rights to a synthetic version of the drug, Synachten, to eliminate competition and create a monopoly on the life-saving medication. With no competition, the company was able to exploit the drug's life-saving properties by raising its price to exorbitant levels.
"Questcor took advantage of its monopoly to repeatedly raise the price of Acthar," Edith Ramirez, chairwoman of the Federal Trade Commission, said. "We charge that, to maintain its monopoly pricing, it acquired the rights to its greatest competitive threat, a synthetic version of Acthar, to forestall future competition."
According to the court settlement, the company will pay a $1 million fine and agree to license Synacthen to a competitor. The company admits to no wrongdoing.
"We continue to strongly disagree with allegations outlined in the FTC's complaint, believing that key claims are unsupported and even contradicted by scientific data and market facts, and appear to be inconsistent with the views of the FDA," Mallinckrodt said in a statement on its website.
An Industry Filled With Pharma Bros
Despite continued public condemnation of "pharma bro" Martin Shkreli, price-gouging of "orphan drugs," or drugs that have a limited demand and therefore limited potential for profitability, is a ubiquitous practice that drives skyrocketing health care costs. Shkreli and his drug company Turing garnered widespread criticism when he raised the price of a previously inexpensive drug used to treat HIV by 5,000 percent.
Now, however, Shkreli is taking a whistleblower role against the industry that turned against him. Shkreli has created a website called Pharma Skeletons that outlines, with varying degrees of accuracy and information, numerous instances of price-gouging by 26 of the industry's best-known names. In one example, he calls out Abbott Laboratories for raising the price of an AIDS medication by 400 percent.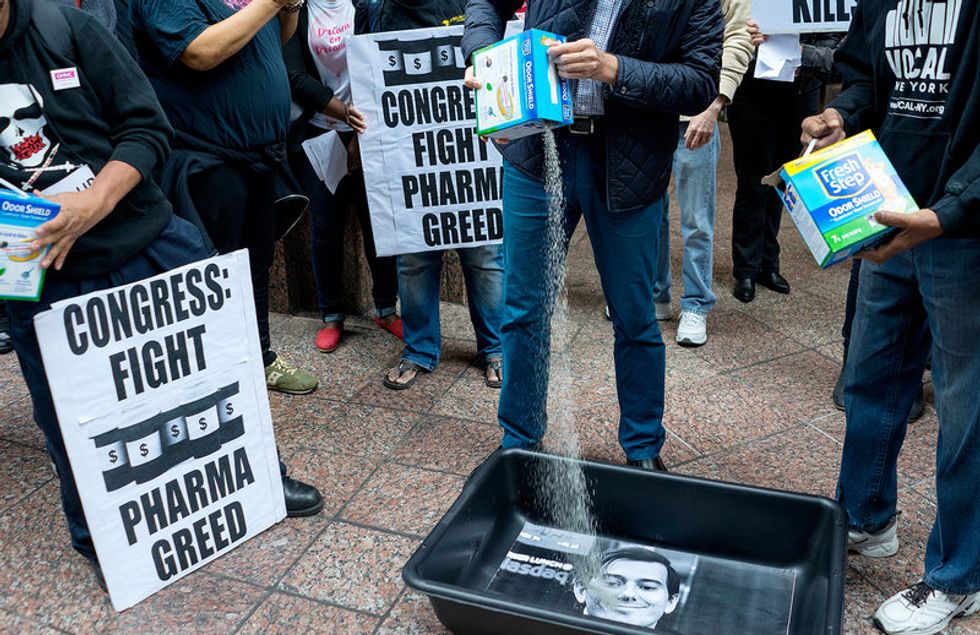 Credit: Source.
His website also draws attention to the fact that even when competition exists, as it potentially could for Acthar Gel in the future, price gouging and collusion is rampant. One example he mentions shows how Pfizer raised the price on Viagra by 13 percent in June of 2016. A week later, Eli Lilly raised the price on Cialis, its competing drug, used to treat erectile dysfunction, by the same amount.
Valid points — although made by a problematic scapegoat. Keep in mind that Shkreli was recently removed from Twitter for harassing women, and is currently in court facing charges of securities fraud.
As price-gouging and its effects on the health care costs become more widely known, many health care professionals are calling for reform. However, Shkreli's website stunt makes it clear that it's unlikely the industry will police itself on this issue. On average, drug companies raise prices by 10 percent a year, while the current rate of inflation is at 1 percent. One of Donald Trump's campaign promises called for negotiating with drug companies to lower prices. However, after a closed-door meeting with industry executives earlier this month, he dropped those plans.