Throughout the year, McDonald's is the "go-to" location for quick meals for the family on-the-go. The company's dedication to providing speedy service and fast food even carries over to the holiday season. As people go about their hectic days, McDonald's continues to pump out its classic menu. Even on Christmas Day, the fast food restaurant is dedicated to providing a rapid meal to customers in need.
The typical Christmas dinner usually consists of a large spread of food, but for families that need something on-the-go, many McDonald's restaurants will remain open throughout Christmas Day. The fast food chain will continue to offer its full menu of traditional favorites. Whether it's an order for a Big Mac or a chicken nugget, the restaurant's cooks will be hard at work from morning to night.
---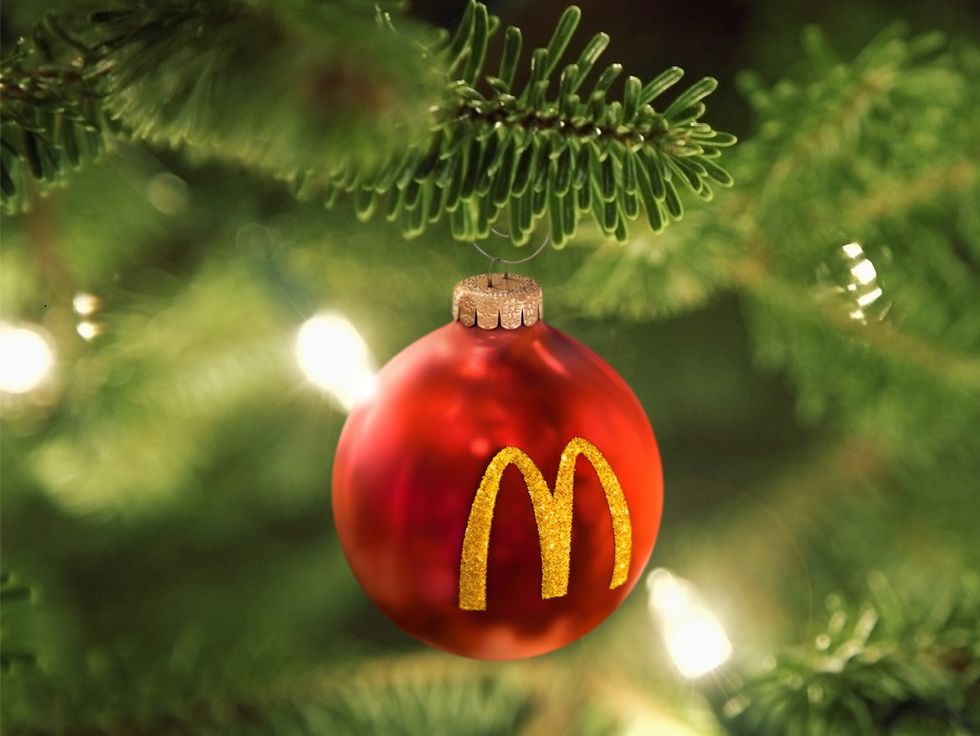 Source: McDonald's
Since Christmas morning is often a chaotic mess of opening presents and a need for mass amounts of coffee, McDonald's is a popular spot for a quick and easy breakfast. Opening as early as 5 a.m., McDonald's locations will be churning out Egg McMuffins, Sausage McMuffins, Fruit 'N Yogurt Parfaits, hash browns, Hotcakes, and Fruit & Maple Oatmeal. For a holiday treat, restaurants will also be serving its classic McCafe series of shakes, vanilla cones, and hot fudge sundaes.
At locations in the United Kingdom, McDonald's has a festive menu that is available until Dec. 27. The menu features the Beef and Cheese Feast, Cheese Melt Dippers, Terry's Chocolate Orange McFlurry, and a trio of unique hot beverages – the Spiced Cookie Latte, the Toffee Latte, and a classic hot chocolate.
To find an open location nearby, use the McDonalds.com store locator. Restaurants that typically offer 24-hour drive-thru service will remain open throughout the holiday.