In the wake of the Stoneman Douglas High School shooting and the start of the 2018 NRA boycott, a Georgia high school teacher has been arrested for firing off a shot in a public school. Jesse Randal Davidson, 53, reportedly barricaded himself in his classroom at Dalton High School and refused to let students enter. When Principal Steve Bartoo was alerted to the situation and tried to enter the classroom, Davidson, who goes by Randal, fired a round off from a snub-nosed .38 revolver he had brought into the school. The bullet went through a window, but didn't hit any students or staff.
VIDEO: Dalton High students running to safety after reports of shots fired. @DaltonPD says the suspect is believed… https://t.co/sfeT2VzP0m

— Chris Jose (@Chris Jose) 1519842486.0
&ref_url=https%3A%2F%2Fwww.ajc.com%2Fnews%2Fcrime--law%2Fbreaking-teacher-custody-after-shot-fired-school%2FYszy9v7Z9Vy86bTp9ygdWJ%2F
---
Dalton police spokesman Bruce Frazier spoke on the incident, claiming "We had officers inside the building quickly." Officers arrived at the school and orchestrated an evacuation to secure the area. During the evacuation, a female student sustained an injury to her ankle. No other incidents were reported.
Davidson, who serves as the radio voice for the school's football and basketball teams, surrendered to authorities after a 30- to 45-minute standoff. The social studies teacher will face charges of aggravated assault, carrying a weapon on school grounds, reckless conduct, terroristic threats, disrupting a public school, and possession of a gun during commission of a crime.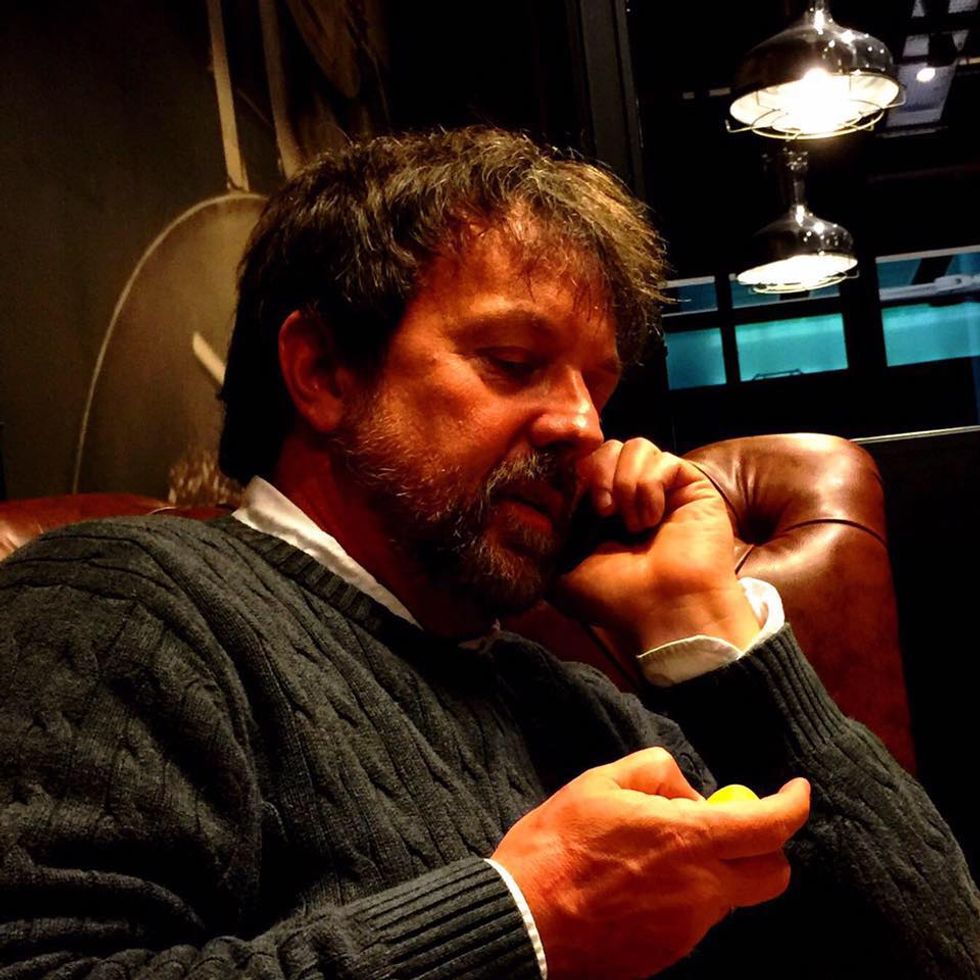 According to The Associated Press, a threatening note was left at Dalton High School shortly after the Feb. 14 shooting in Florida, though authorities don't believe it to be connected to Davidson's incident. WRCB-TV reported that the note had mentioned Feb. 22, resulting in extra police officers assigned to the school.
The event took place only 14 days after the high school shooting in Parkland, FL that left 17 students and teachers dead. Shortly after the shooting, President Donald Trump proposed that teachers should be armed with firearms to prevent further mass shootings in schools. For those against Trump's plan, Davidson's actions today will do wonders to support the opposition.
Davidson's Facebook page, which has since been flooded with people both supporting and criticizing the teacher, does not indicate as to why he brought a gun to school and barricaded himself in his room. On Feb. 17, 2018, he posted a meme that often circulates after shooting tragedies to support the need for further gun control.
The Dalton teacher faces up to 42 years in prison if convicted of all charges.