Last night, late-night host Jimmy Kimmel got serious in his monologue. While discussing the birth of his son, William John Kimmel, he revealed that his baby had a heart defect. Kimmel then used Billy's story to make a tearful plea to protect the health care coverage provided through Obamacare.
He opened his monologue by saying, "I have a story to tell about something that happened to our family last week. Before I go into it, I want you to know it has a happy ending."
---
Kimmel revealed that three hours after the baby was born, a nurse noticed that Billy had a heart murmur and was "purple." After an examination, Billy was diagnosed with Tetralogy of Fallot, a rare heart disease. Billy's pulmonary valve was blocked and he had a hole between the left and right sides of the heart.
The baby had the first of several needed open-heart surgeries three days later.  "It was the longest three hours of my life," the comedian said.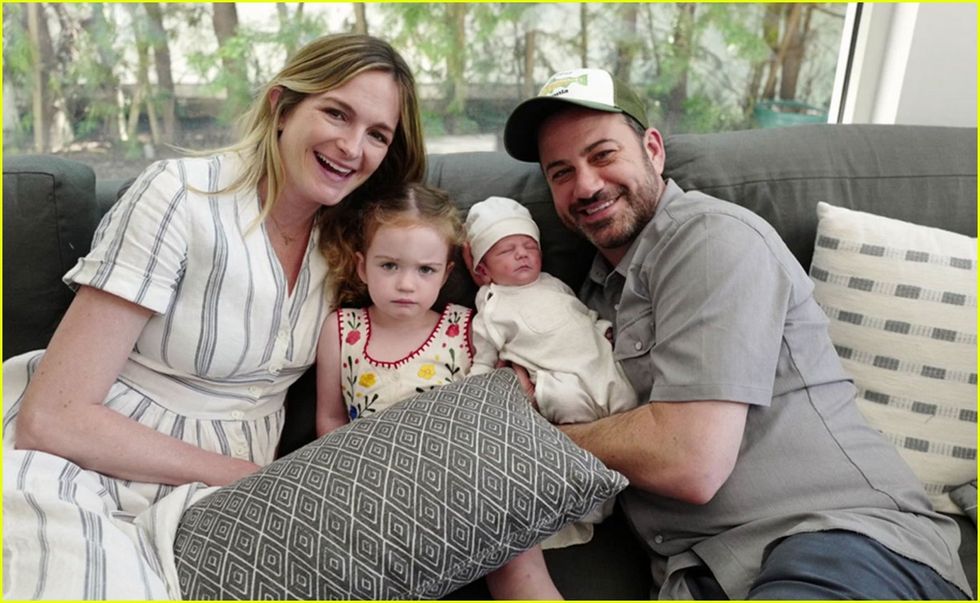 Credit: Source
Kimmel's timing may prove decisive as his plea went viral overnight. This week, the House of Representatives is set to vote on the ACA, and vote counters among the GOP leadership worry that they are just shy of the votes they need. With 21 House GOP members publicly opposed to "repeal and replace," the future of the Republican healthcare bill is in serious doubt. It can only afford one more GOP defection, but fully 17 members remain undecided.
Kimmel got a bit into the politics of health care. He thanked Congress for giving the National Institutes of Health a $2 billion budget increase. President Donald Trump had requested to slash their funding for medical research by $1.2 billion.
"We were brought up to believe that we live in the greatest country in the world. But until a few years ago, millions and millions of us had no access to health insurance at all," continued Kimmel. "You know, before 2014, if you were born with congenital heart disease, like my son was, there's a good chance you'd never be able to get health insurance, because you had a pre-existing condition."
Kimmel acknowledged that he and his wife, Molly McNearney, the show's head writer, were in a financial position to handle the health care bills that would overwhelm other Americans. He used this to make a plea for bipartisanship, saying: "If your baby is going to die and it doesn't have to, it shouldn't matter how much money you make. I think that's something that whether you're a Republican or a Democrat or something else, we all agree on that, right?"
"We need to make sure that the people who represent us, and people are meeting about this right now in Washington, understand that very clearly. Let's stop with the nonsense. This isn't football. There are no teams. We are the team. It's the United States. Don't let their partisan squabbles divide us on something every decent person wants."
My wife and I welcome a new baby and it is quite a story... https://t.co/VTT0oBsRFK

— Jimmy Kimmel (@Jimmy Kimmel) 1493696892.0