With Christmas almost right around the corner, it's about that time to start brainstorming the perfect Christmas Card. While many resort to premade Hallmark creations, some families prefer to let their creativity flow.
As a group, there are many different ways to express holiday cheer, and not all of them are stiff and in front of a fireplace. For Christmas card inspiration this holiday season, look to these 20 families who took outlandish ideas and immortalized them in classic season's greetings no one would soon forget.
---
First off, start simple. Now's the age of electronics, so work your favorite devices, tablets, and smartphones into the photo to appeal to younger generations!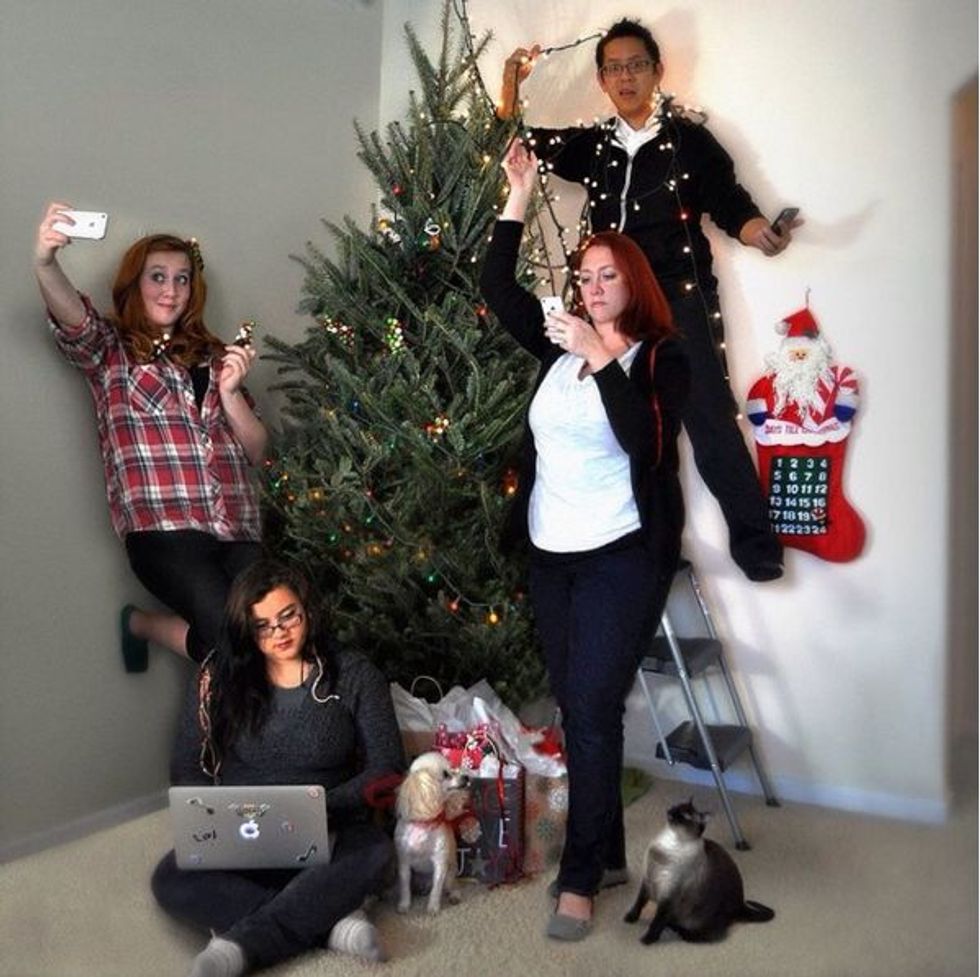 See, these guys get it! Seems like this photo should have waited a minute; Facebook isn't going to check itself.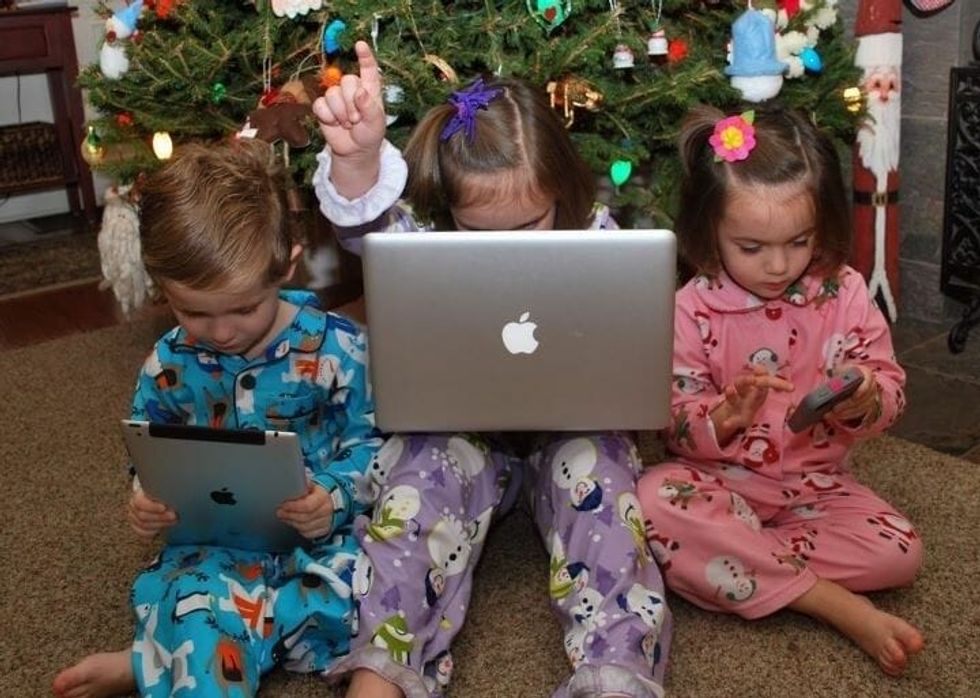 Of course, there's always the traditional look - with a twist! Go super awkward...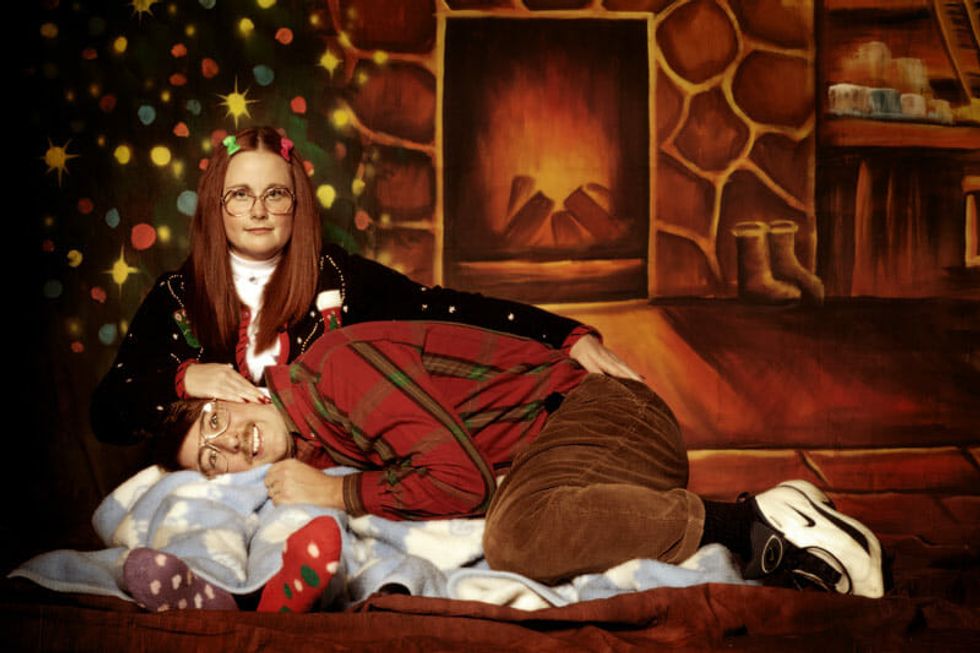 Or incredibly cheesy! Those sweaters breathe life into the holiday season.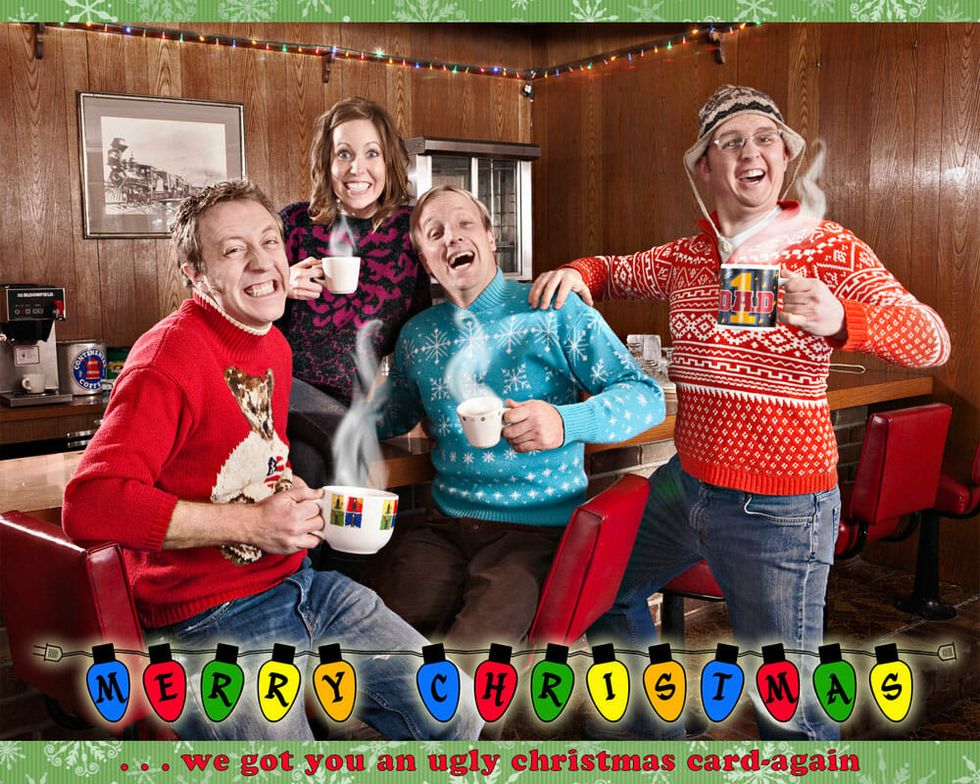 A family that really loves Christmas can come together for a hilariously bad shoot like this one.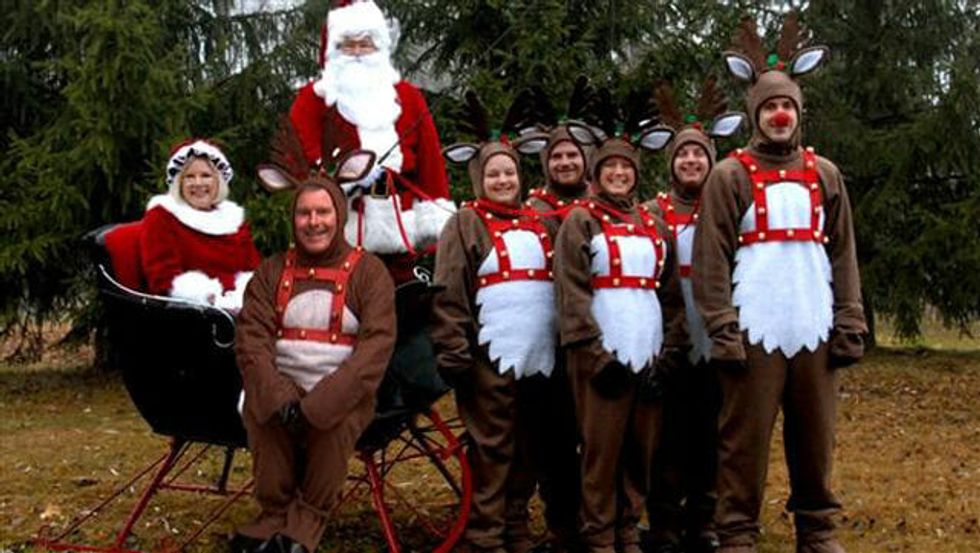 At first, this looks like an homage to Men in Black, but this family shows that "cool" is in every Christmas.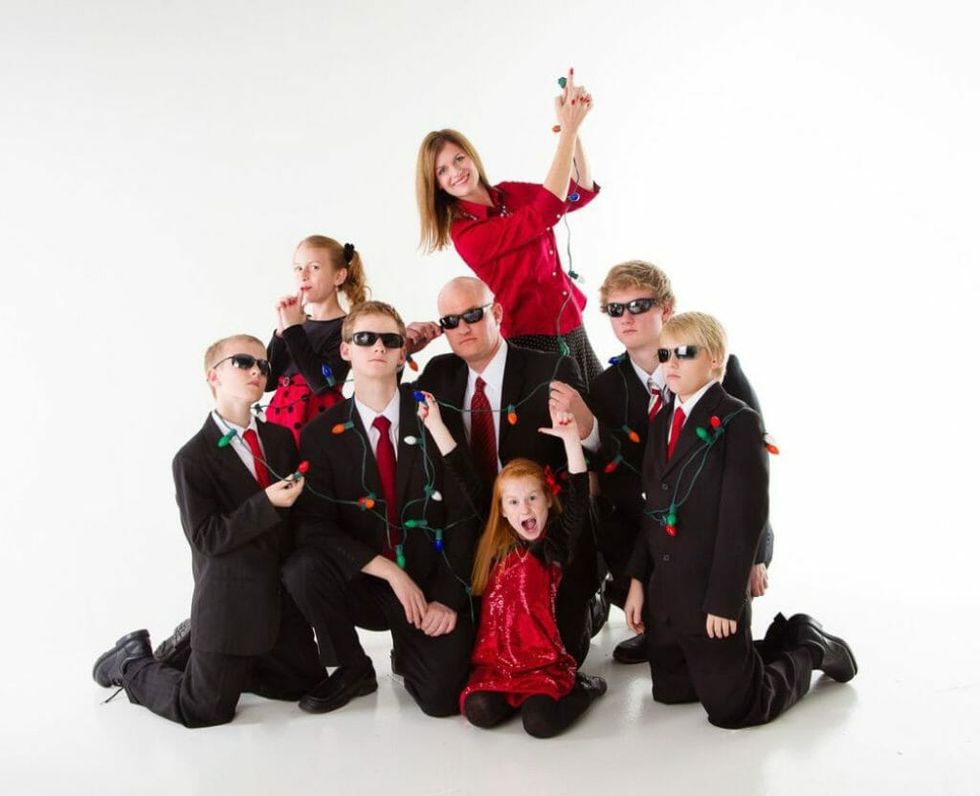 For the gamer family, there's nothing like showing what a modern "Family Game Night" really is. Add a holiday theme with Christmas pajamas and decor.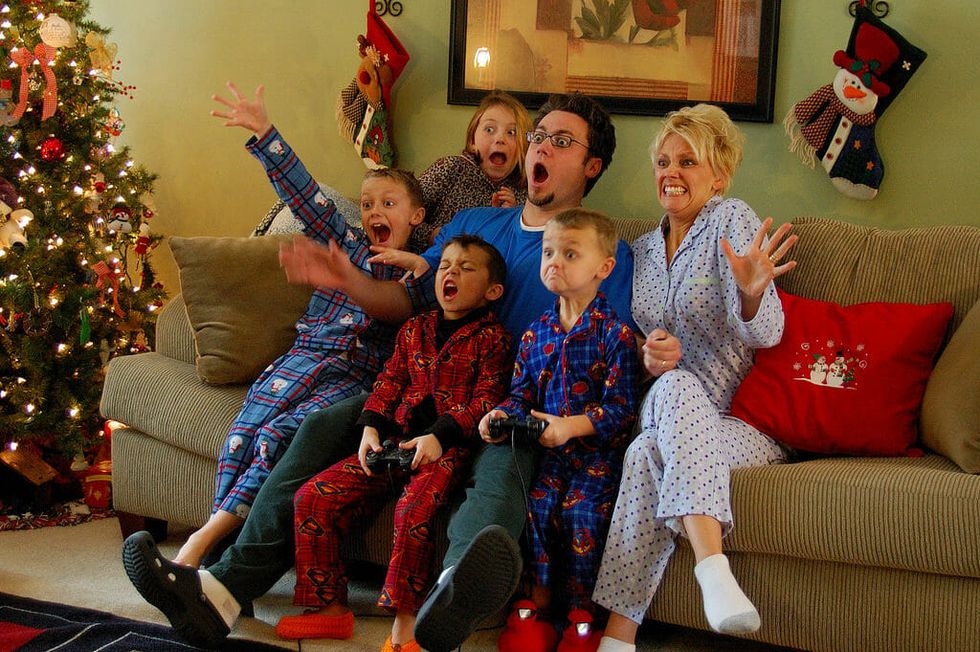 A card theme that's gained popularity over the past few years is the "troublesome family." In this quirky Christmas card, it's the parents that get some freedom for the holidays.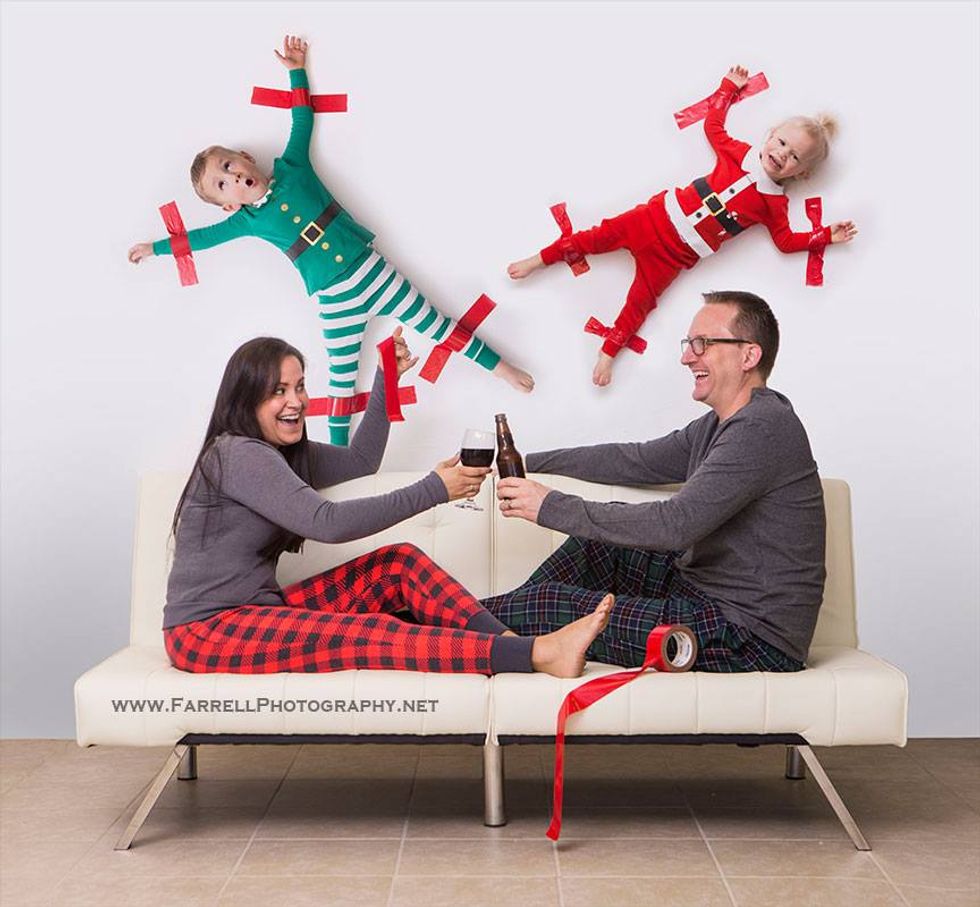 Source: Farrell Photography
Though this one scores one for the kids of Christmas.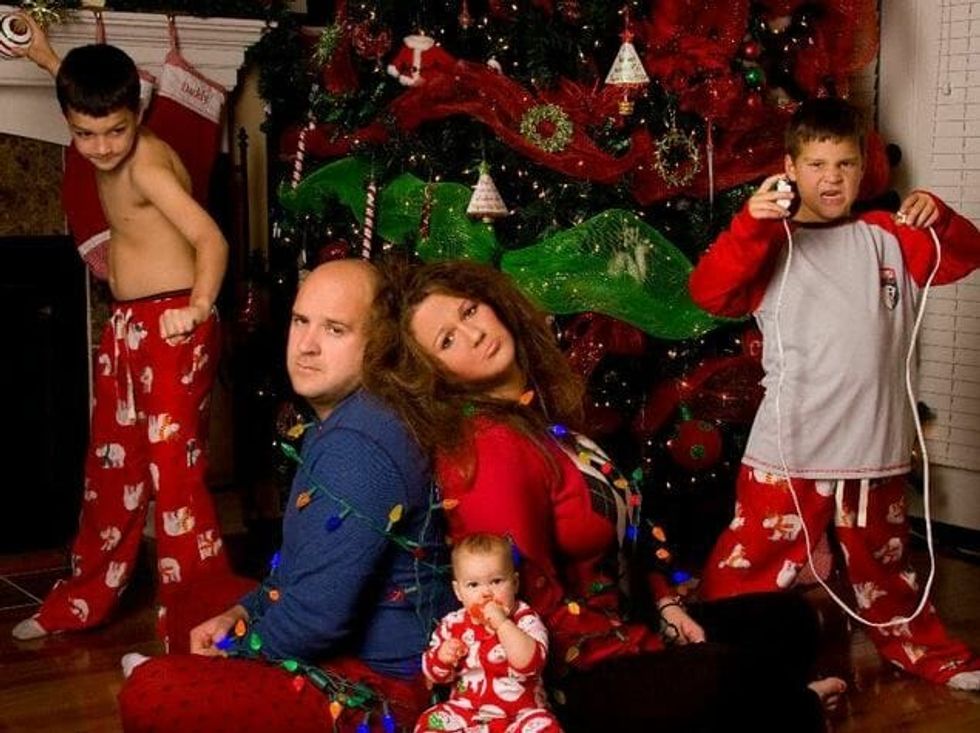 Of course, the man in the red suit deserves a break every so often.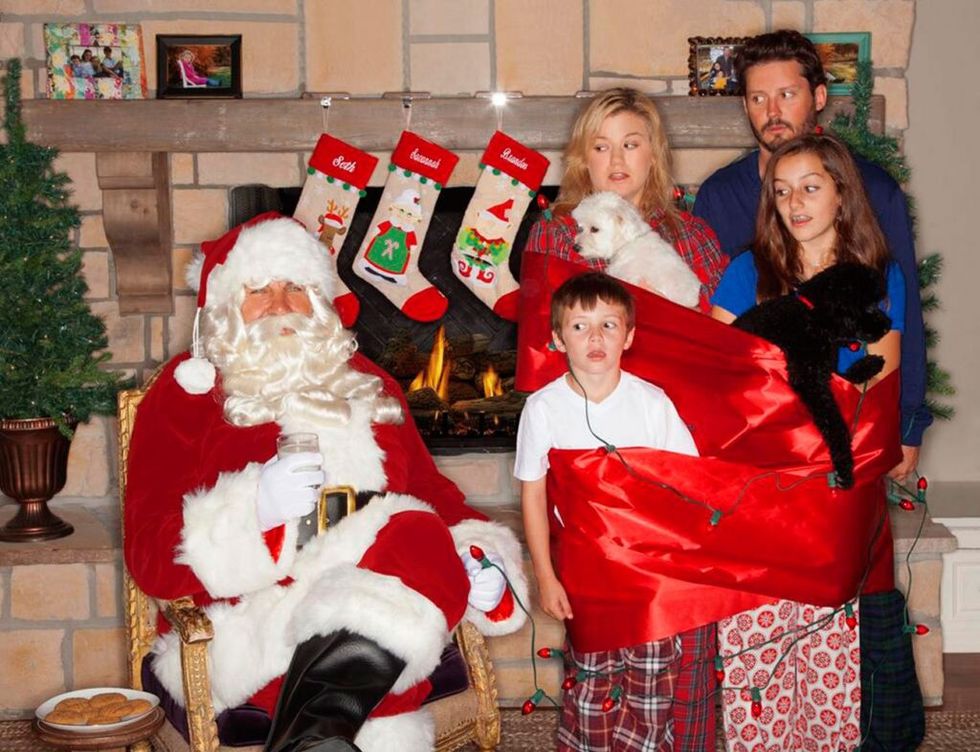 When all else fails, just let your imagination go wild. This family has clearly seen too many episodes of Law and Order.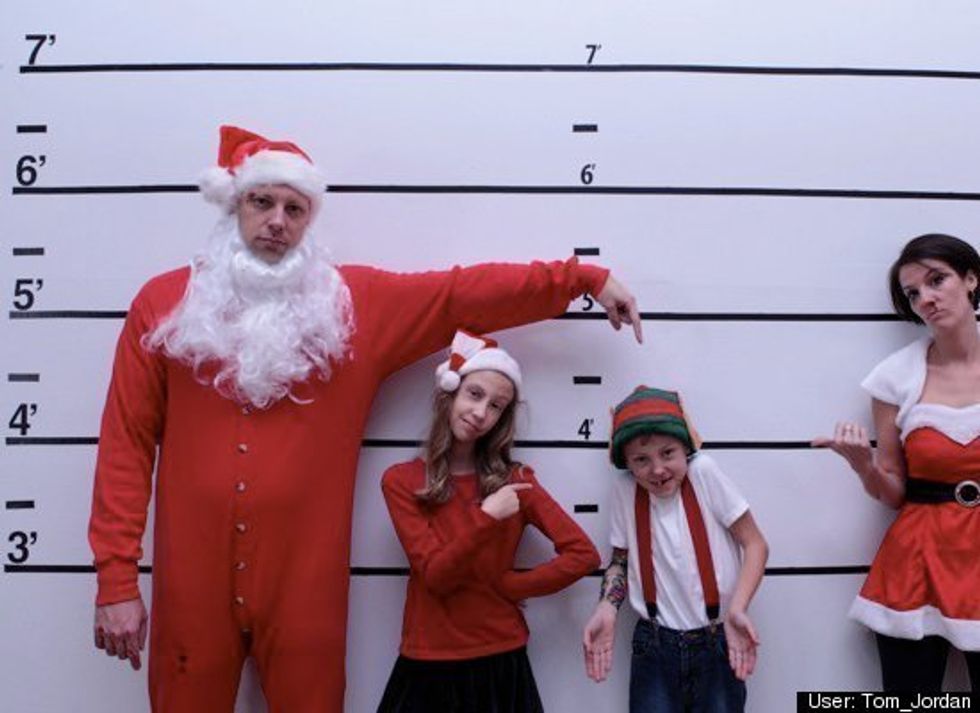 When there's a cute baby, use a cute baby. This clever holiday card is a playful and creative idea.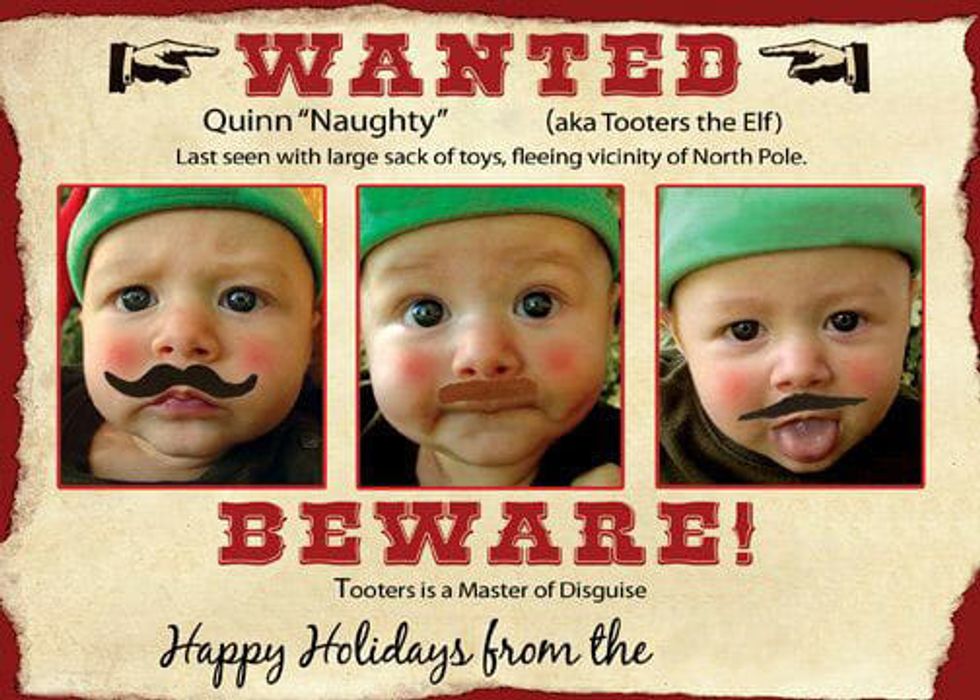 Here we see what a crushed soul actually looks like and a baby that rules the season.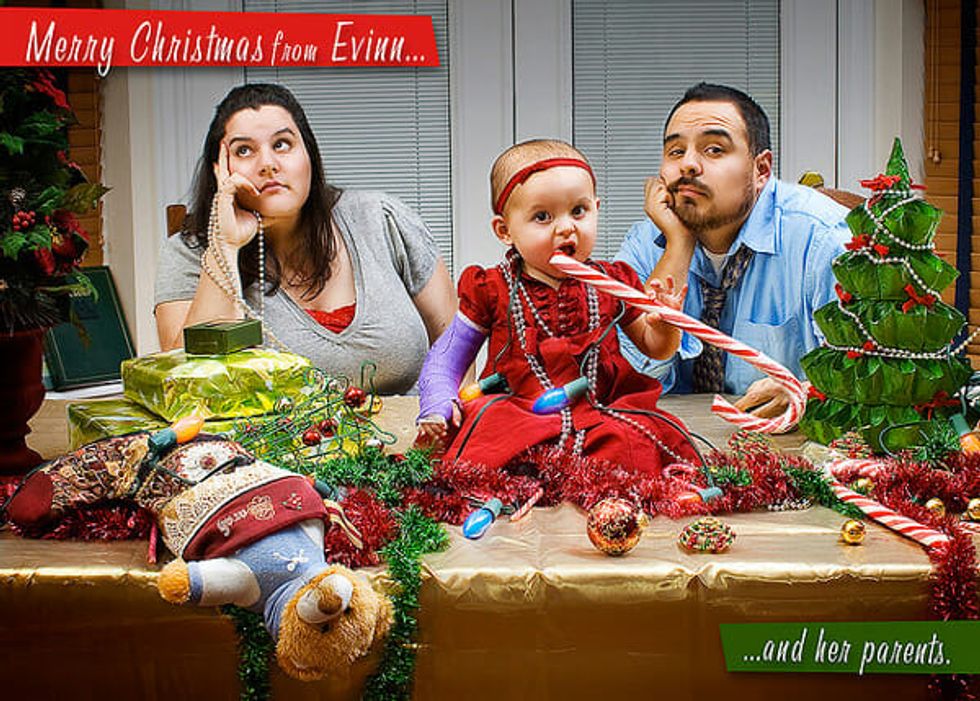 Photoshop can take a family Christmas card to amazing levels, like a "riding a camel in a snowy scene" level.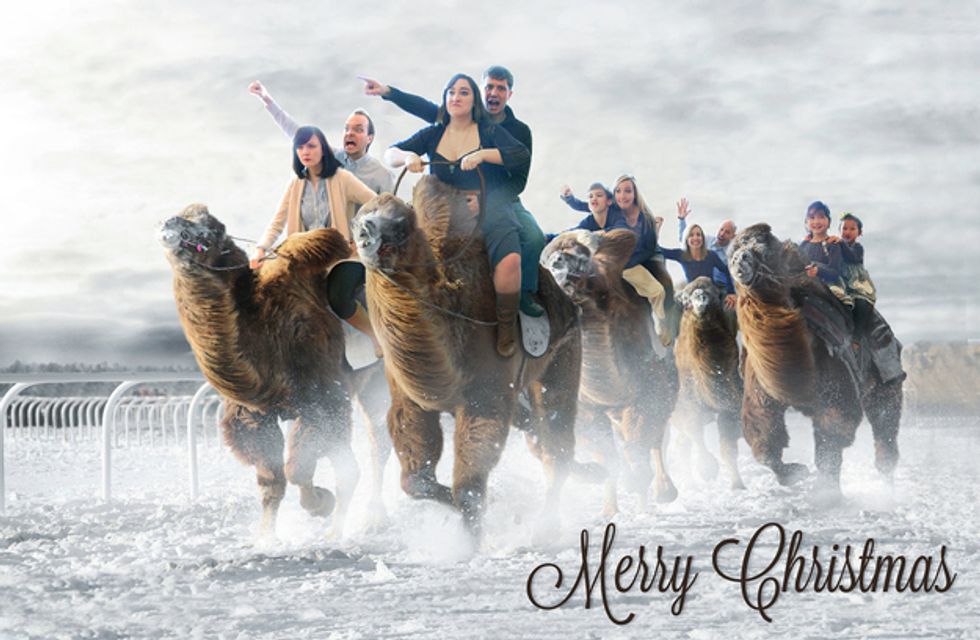 Or put your face on a gingerbread cookie for this whimsical card.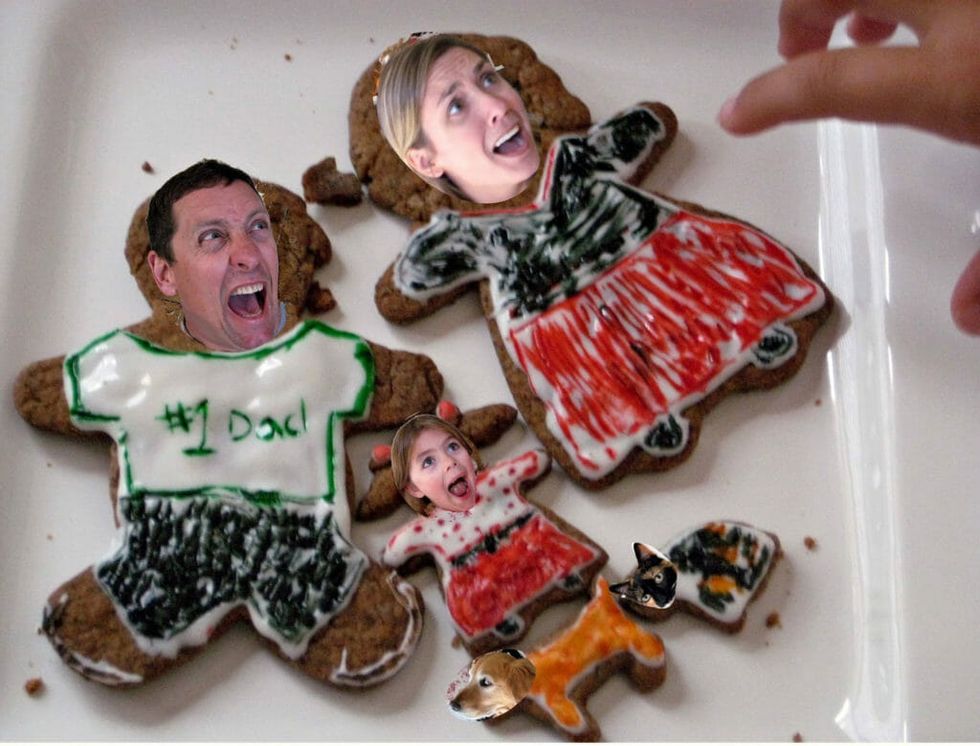 Whether this is a mob hit or Christmas Fight Club, Santa may not approve, but recipients will.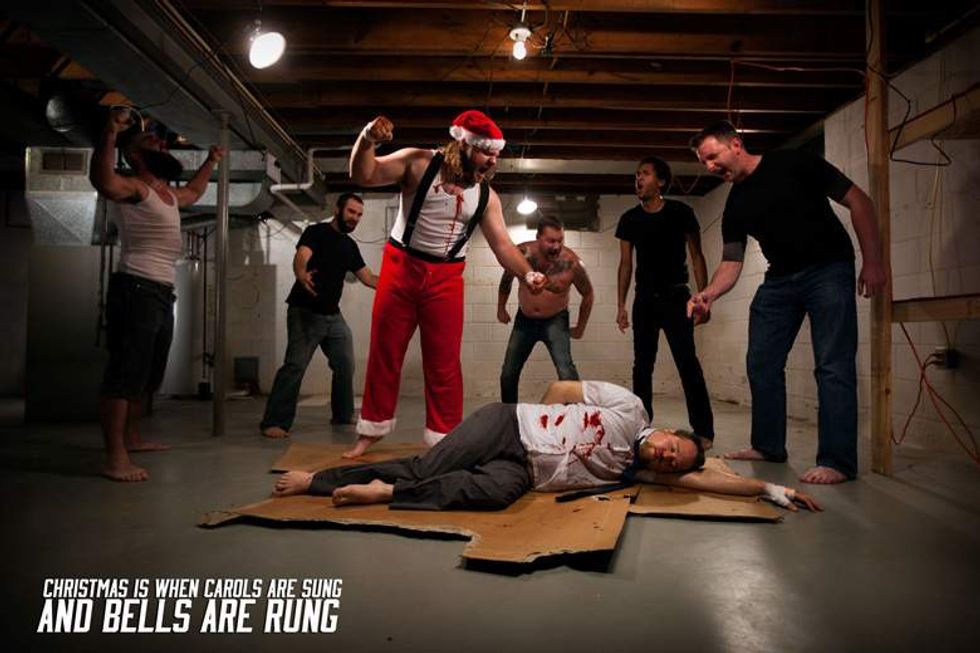 Who says a family Christmas card can't just be two people enjoying themselves? Maybe they're enjoying a little too much, but chances are this captures their essence flawlessly.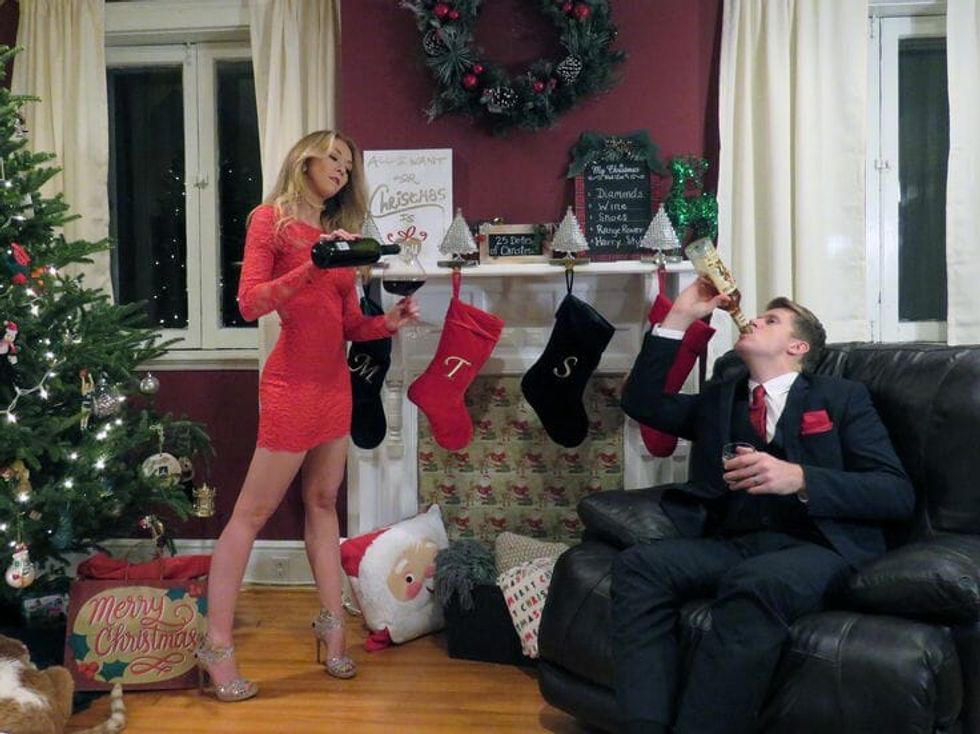 Christmas is all about family. Family is exhausting. This Christmas card is the perfect representation of the holiday season.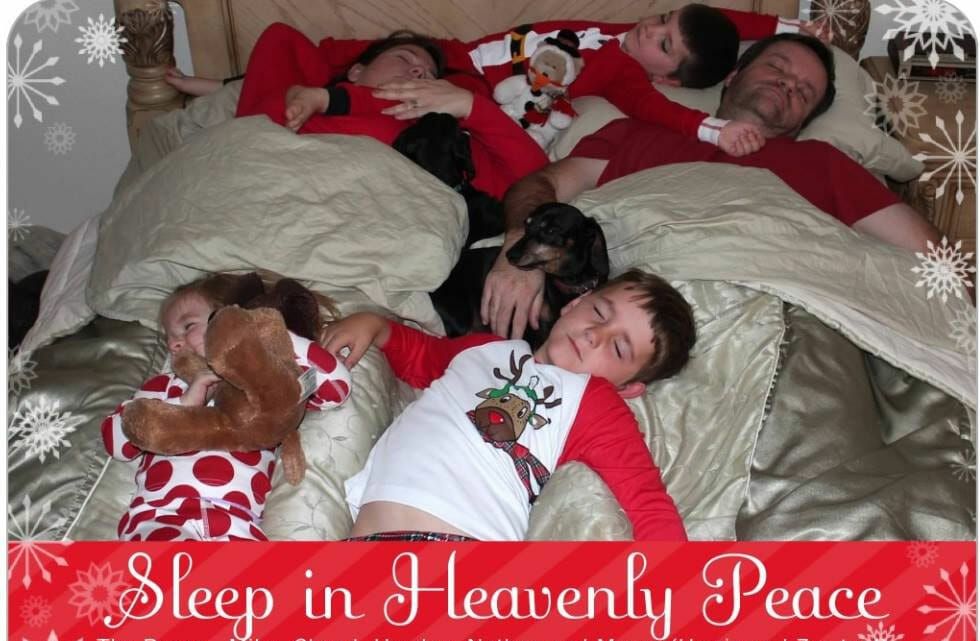 When in doubt, mimic Hollywood. This homage to Alien is a great use of Elf on a Shelf.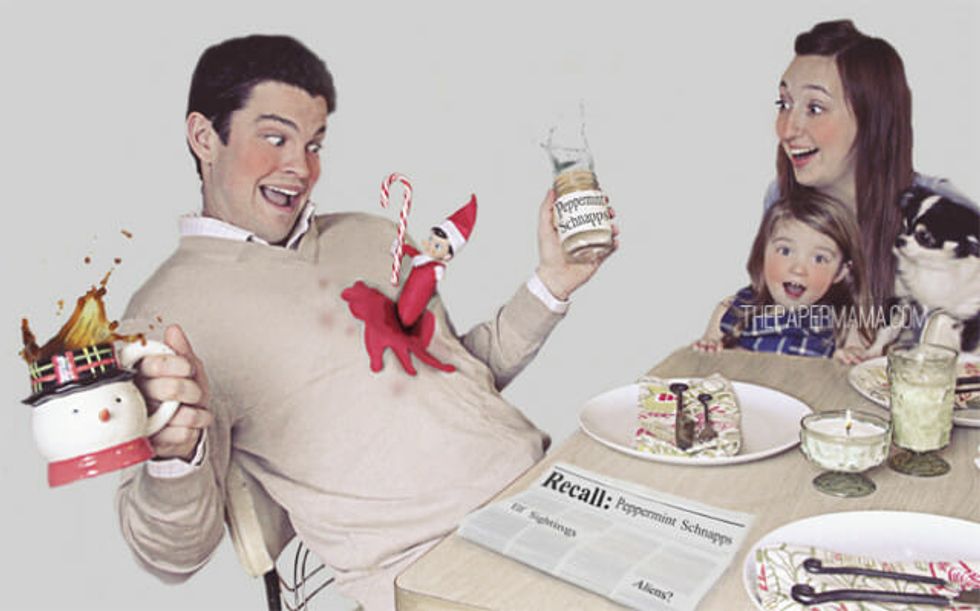 Last, but certainly not least, there are these gems. There simply are no words, save that no one would expect this in their mailbox.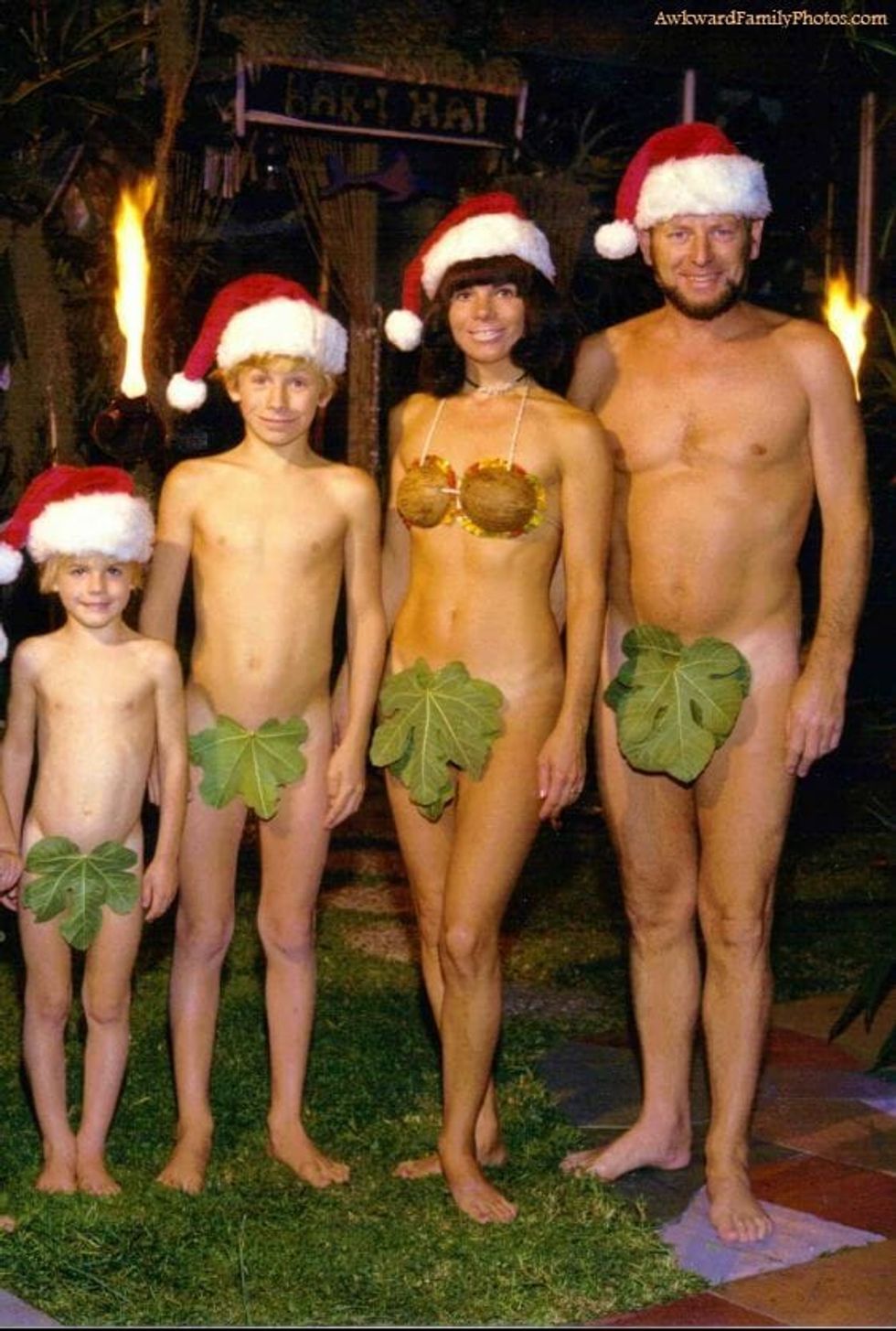 Nor this incredibly unsafe display of nudist cooking.