Researchers have recently discovered extreme amounts of pollution in the remote, extraordinarily deep Mariana Trench in the Western Pacific Ocean, which is approximately 11,000 meters deep. Though trenches have long been considered pristine due to their remote locations and topography, they also can act as sinks for contaminants that enter the marine environment, collecting pollutants, which have nowhere to go, and which infiltrate the marine creatures living there.
A research team out of Newcastle University in the UK conducted a study, published in Nature Ecology and Evolution that found contaminant levels in the Mariana Trench and its distant neighbor, the Kermadec, were considerably higher than documented for heavily industrialized regions nearby. These findings suggest that such pollutants are pervasive across the world's oceans.
"The fact that we found such extraordinary levels of these pollutants really brings home the long-term, devastating impact that mankind is having on the planet," said lead researcher, Alan Jamieson of Newcastle University.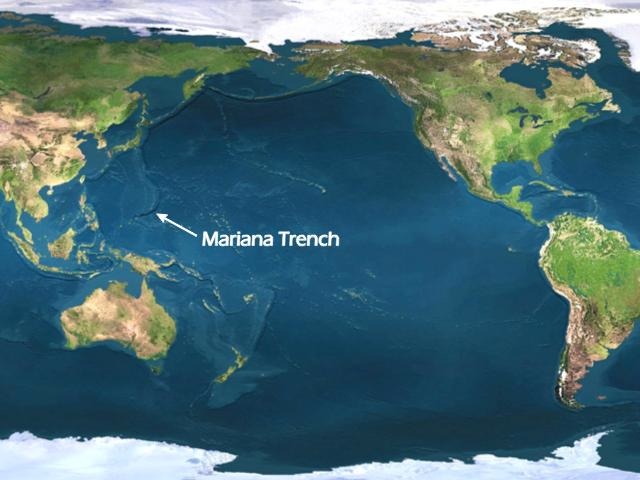 Jamieson's team identified two key types of highly toxic industrial chemicals classified as persistent organic pollutants (POPs). Both of these––polychlorinated biphenyls (PCBs, dielectric fluid) and polybrominated diphenyl ethers (PBDEs, flame retardants)––do not organically degrade in the environment and were banned in the late 1970s. The group caught and examined small crustaceans that live in the depths of the trench, and found them to be contaminated with 50 times more of these toxic chemicals than crabs that survive in China's most polluted rivers.
POPs were mainly released into the environment through industrial accidents and discharges, leakage from landfills, or improper incineration from the 1930s to the 1970s, when production of them ceased. Approximately 65 percent of these chemicals are contained in landfills or within electrical equipment, but the other 35 percent has made its way into coastal sediments and oceans. These pollutants do not degrade easily and thus persist in the environment for decades. As can be seen in their discovery in the Mariana, they can also travel great distances. POPs are harmful to animal life, particularly to their reproductive success. These chemicals have also previously been found at high levels in Inuit people in the Canadian Arctic and in killer whales and dolphins in western Europe.
To read more, please continue to page 2.