Businesses and entertainers are vowing to pull events out of Indiana after the governor signed a bill into law that gives business owners the right to refuse to serve gay and lesbian customers.
On Thursday, Gov. Mike Pence signed the state's Religious Freedom Restoration Act in a private, closed-door ceremony. 
---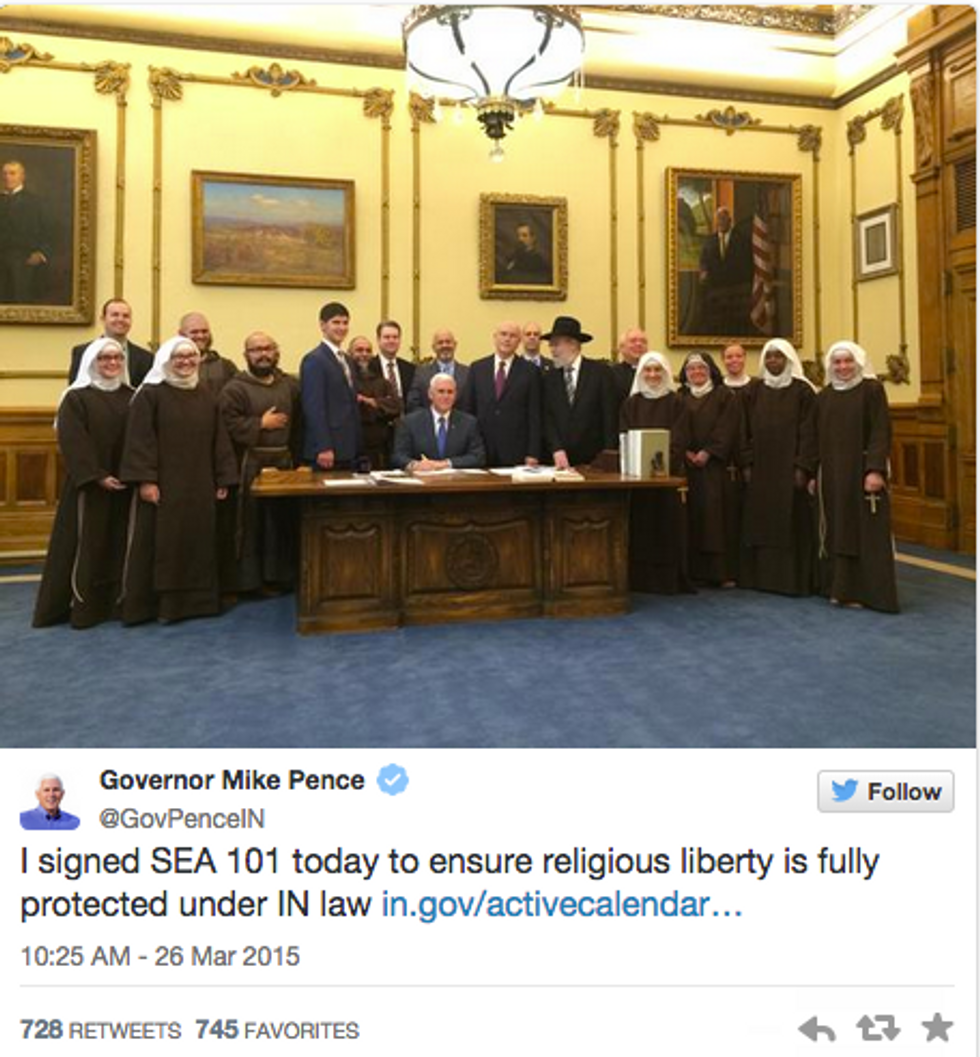 Hillary Clinton was among the high profile critics of the bill, which opponents argue will allow people to use their religious beliefs as a defense if they are sued for denying service to customers who are gay.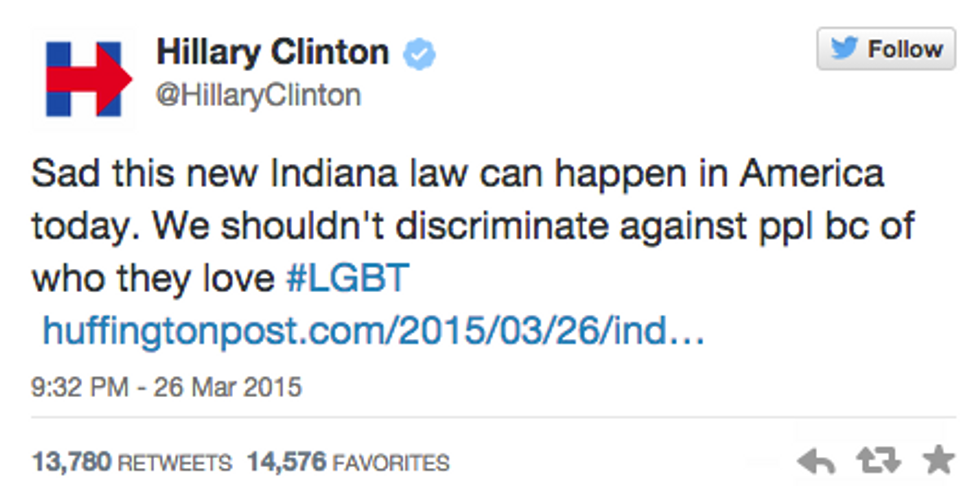 Gov. Pence dismissed criticism of the bill as misunderstanding of what the legislation does.
"This bill is not about discrimination, and if I thought it legalized discrimination in any way in Indiana, I would have vetoed it," Pence said in his statement Thursday. 
The CEO of the cloud computing company Salesforce responded to the signing of the bill by canceling all events in the state:
Gay-rights campaigner George Takei and other celebrities tweeted their reactions, as well: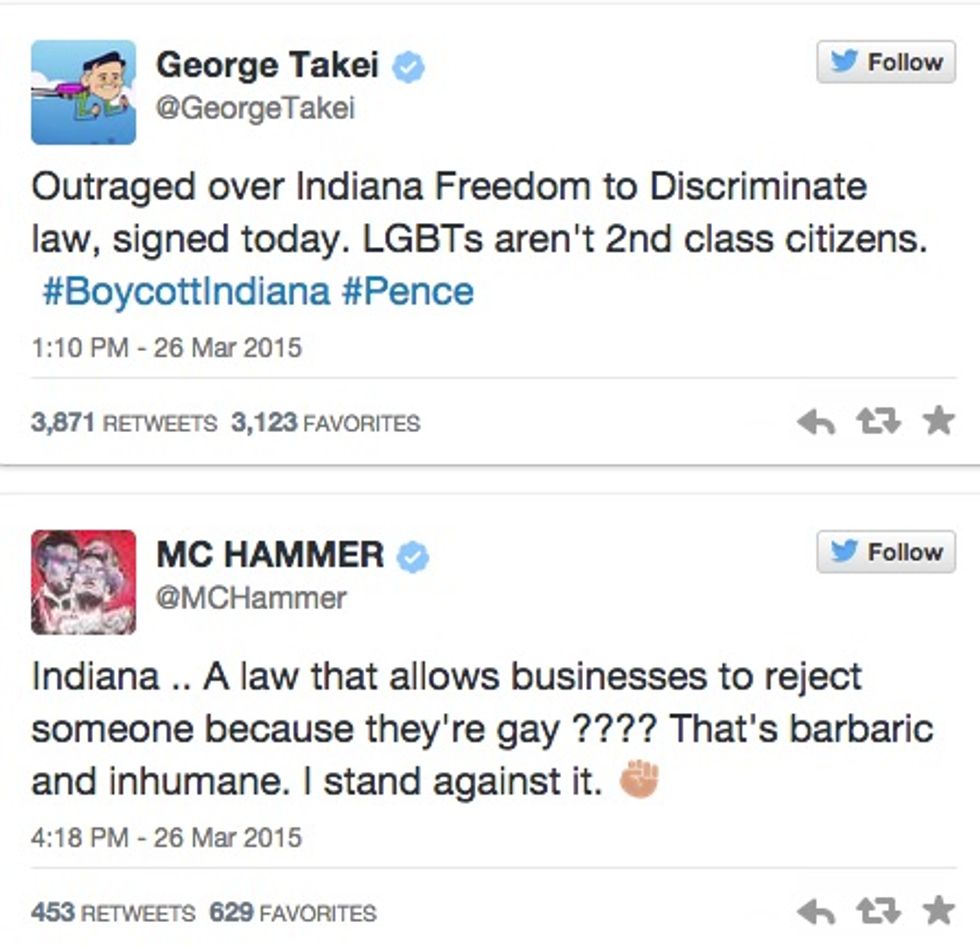 To read more, continue to the next page. 
Tony Award-winning actor Audra McDonald put a few rhetorical questions to Gov. Pence on Twitter Thursday evening: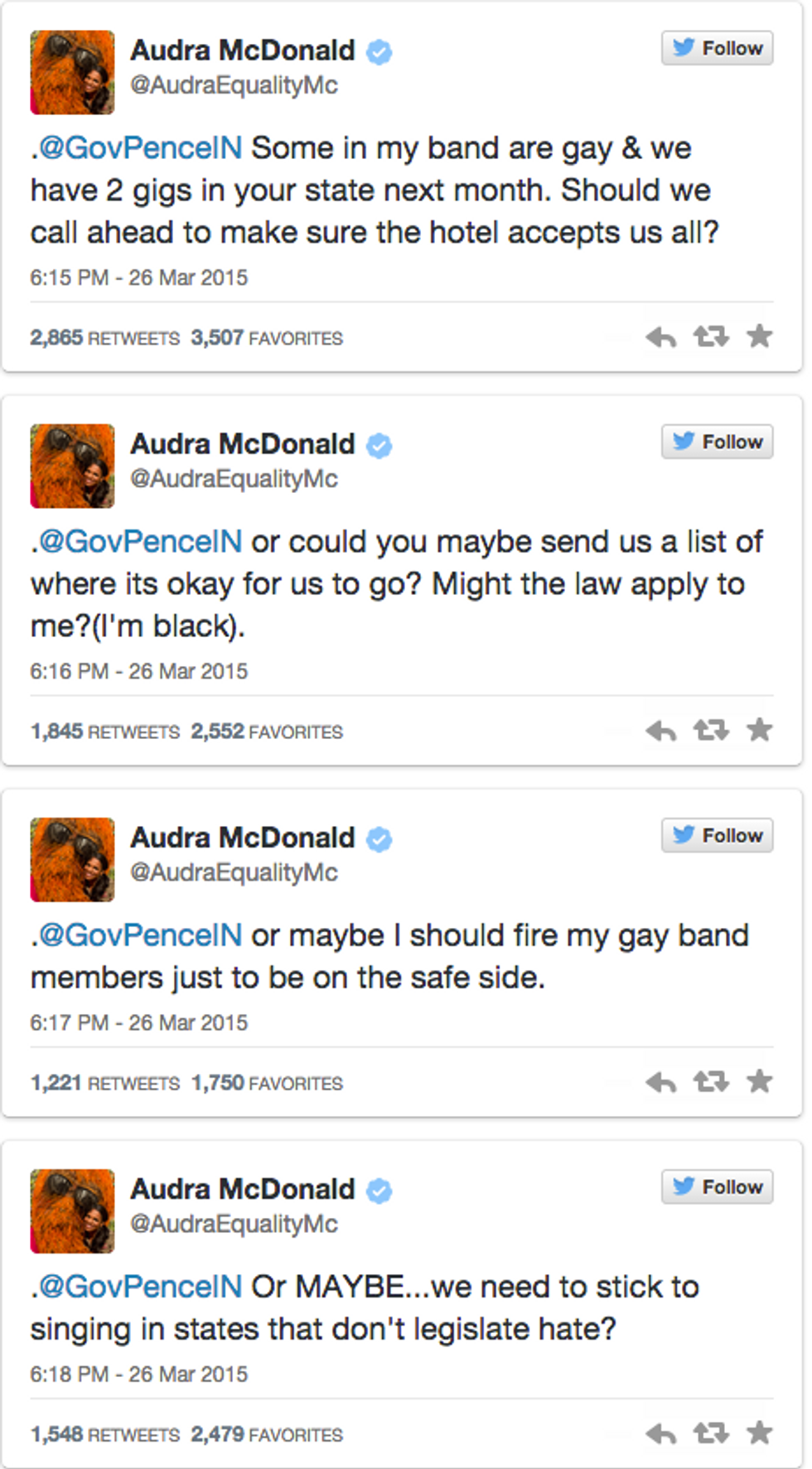 With the Final Four of the NCAA basketball tournament taking place in Indianapolis next week, the president of the college sports association issued a statementsaying the NCAA is "deeply committed to providing an inclusive environment for all our events" and will "closely examine the implications of this bill."
On Monday, after the state legislature passed the bill, the NBA's first openly gay player, Jason Collins, wondered if he would be welcome at the event: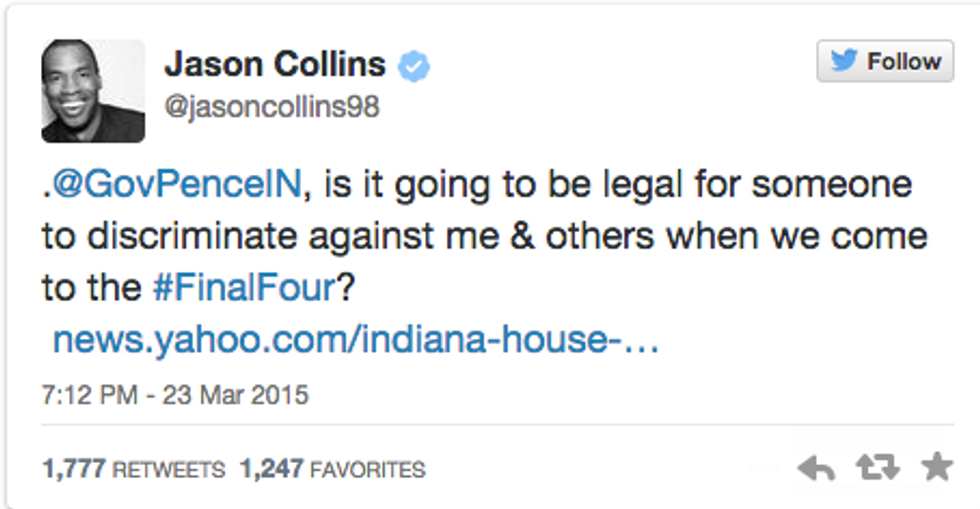 Originally published in CBC News by John Bowman.