According to a report from TMZ, Bill Cosby's second youngest daughter, Ensa, passed away in Massachusetts on Friday, Feb. 23. Ensa had been struggling with "significant medical issues," TMZ stated in the Monday morning announcement, and was allegedly on the list for a kidney transplant. Her cause of death is currently unknown, though it was likely related to her kidney and prior medical difficulties.
At the time of TMZ's report, the Cosby family had yet to make a statement on Ensa's death. A rep for the family requested that the public pray for the Cosbys. As more details on her sudden passing are made public, they will be released. For now, the Cosbys seek privacy and peace.
---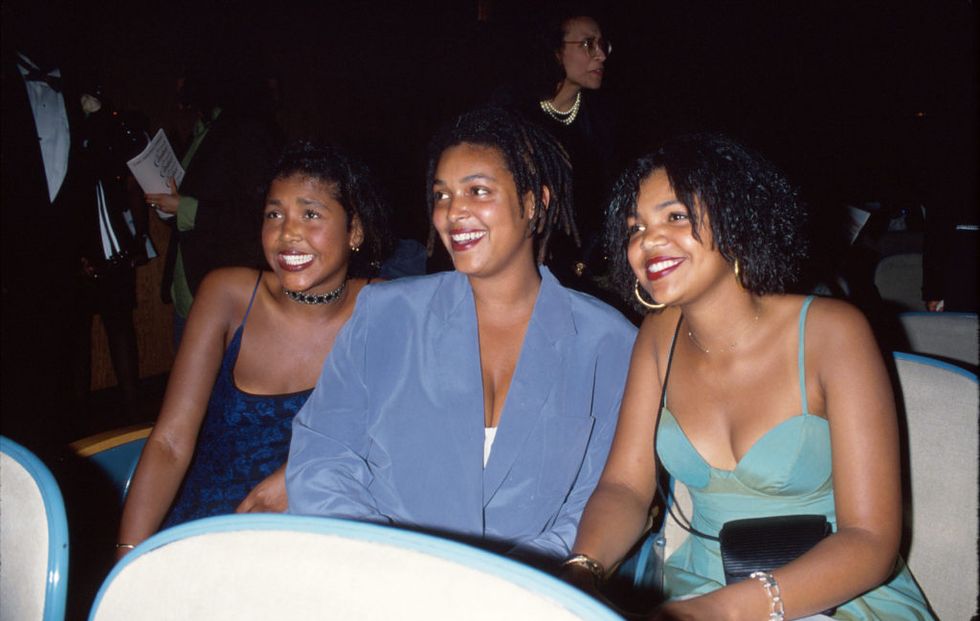 (L-R) Actor Bill Cosby's daughters Ensa, Erika, and Evin. (Photo by Time Life Pictures/DMI/The LIFE Picture Collection/Getty Images)
The 44-year-old had been a firm supporter of her father's during his sexual assault trial, even appearing on "The Breakfast Club" radio show to defend Bill's reputation. She publicly spoke out in defense of her father, claiming "[He] has been publicly lynched in the media…" and "I strongly believe my father is innocent of the crimes alleged against him and I believe that racism has played a big role in all aspects of this scandal." In her statement in defense of her father, she claimed she was a "very private person," but the scandal made it impossible for her to "sit quietly."
Ensa may not have been one to stand in the spotlight, though she did make an appearance in an episode of season six of The Cosby Show. Bill, who had been keeping out of the public eye since his trial, made an appearance at LaRose Jazz Club in Philadelphia in January for a comedy set. It was his first in three years.
The Cosbys suffered another loss in 1997 when their son Ennis Cosby was murdered during a botched robbery.