id Software's Doom (2016) reinvigorated a series in need of a return to its roots. The fast-paced shooter delighted fans of the original series by scrapping the survival horror aspects of Doom 3 for a chaotic romp through a Mars research facility and the fiery underworld.
With Doom VFR, the iconic developer wanted to reunite players with their favorite fleshy double-barreled shotgun fodder. This time, however, the team did so with a twist. Jumping on the virtual reality craze, id Software created one of the most unique iterations in the Doom franchise.
---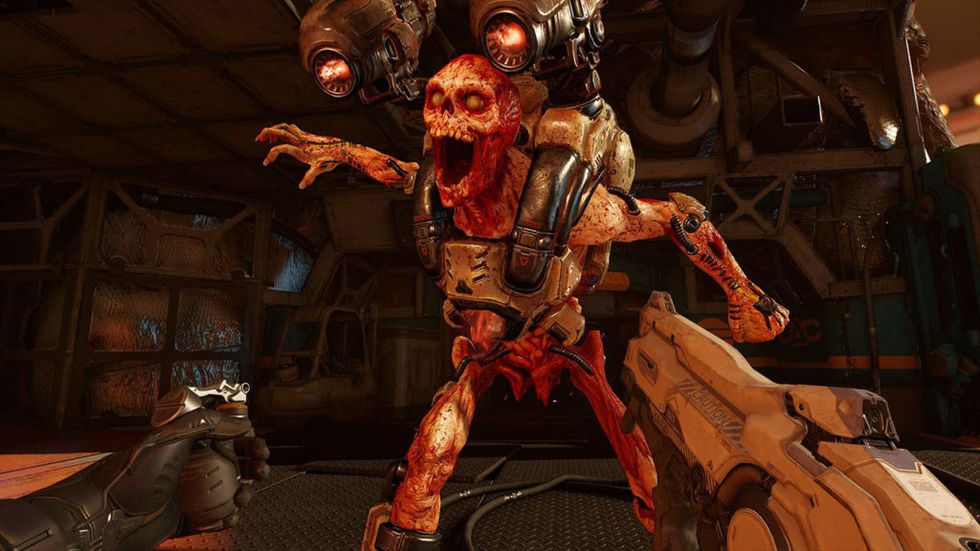 Available for the PlayStation VR and HTC VIVE platforms, Doom VFR is a complete VR experience that lets players immerse themselves in the Doom universe. At launch, the latest Doom title is not compatible with the Oculus Rift headset.
In early 2017, id Software and Bethesda Softworks parent company ZeniMax Media sued Oculus' owner, Facebook, over claims of theft of intellectual property. Allegations from ZeniMax claimed former id Software owner John Carmack incorporated elements from an unreleased version of Doom 3 developed for head-mounted displays.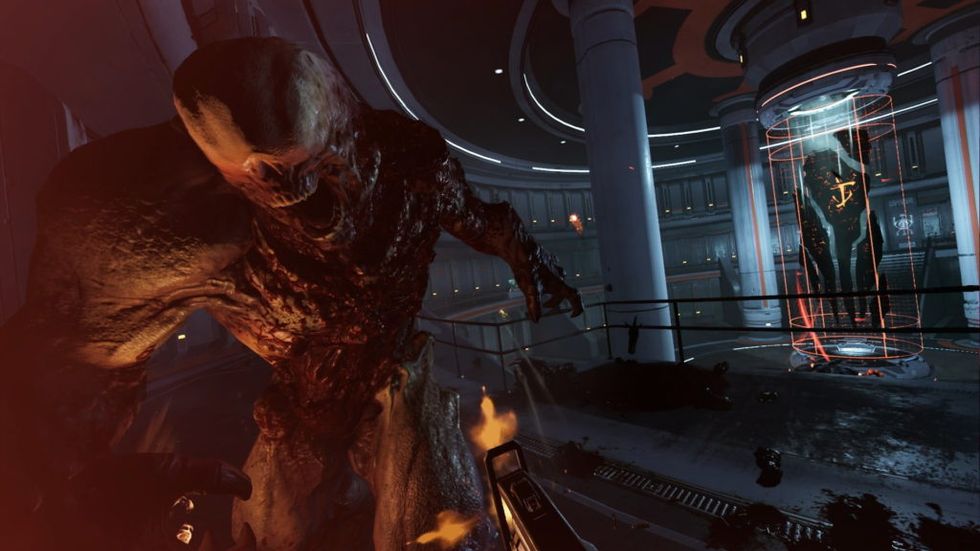 In the wake of the lawsuit and Carmack's own countersuit for funds unpaid from the sale of id Software, Bethesda claimed it would "[P]lan on supporting as many platforms as we can." Whether Doom VFR will eventually release on the Oculus Rift is unknown and neither Bethesda or id Software have commented on a future possibility.
The battle for humanity continues with the same rogue's gallery of demons and reliable arsenal from the 2016 reboot, but that's essentially where the similarities end. Players will control a series newcomer, Union Aerospace Corporation security operative and last known survivor of the demonic outbreak.
According to Bethesda's description, after his inevitable death, his "consciousness is transferred to an artificial brain matrix." While trying to restore order and put an end to the hellish invasion, players will explore areas of the Mars' facility not seen in the 2016 game.
#DOOMVFR doesn't work with Oculus Rift headsets https://t.co/kiCb5vcrEv https://t.co/JsfQsvv3fU

— VG247 (@VG247) 1512105095.0
An early review from Upload VR praised its "full two to four-hour campaign" while chiding the game for an awkward control scheme and backtracking. VR Focus, on the other hand, felt that the game's downtime while retreading helped players better familiarize themselves with the game's navigation.