[DIGEST: The Guardian, Washington Post, Fortune]
The latest polling out of Iowa shows Senator Ted Cruz leapfrogging Donald Trump to first place in the weeks before the Iowa caucuses. Nationally, he has surged to second place, nearly doubling his support from November. Cruz's recent upsurge may be the result of controversial data mining techniques.
---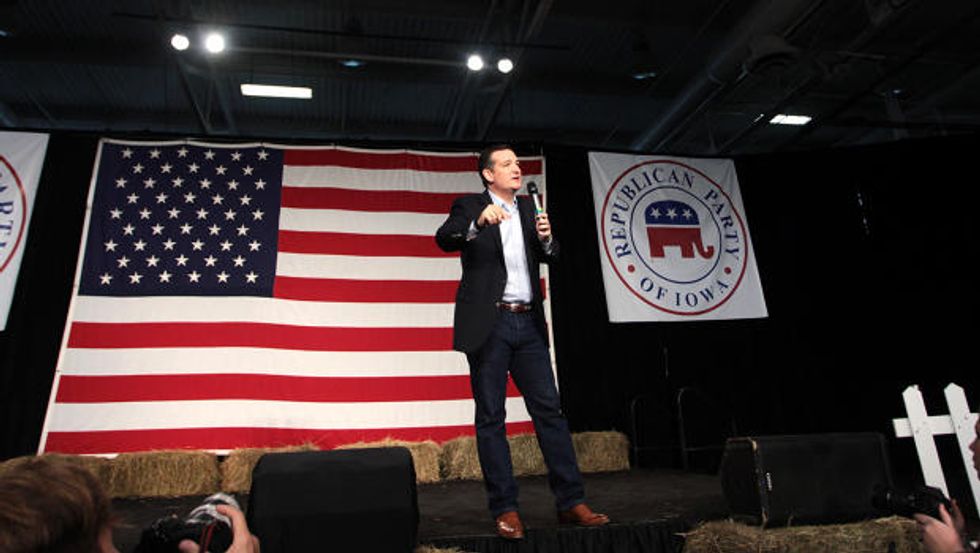 Credit: Source.
The use of personal information to get an edge in elections is not new, nor is it limited to Republicans. President Obama relied heavily on data-driven engineering strategies in his 2008 and 2012 election campaigns. But the fact that Cruz is using this information isn't causing a stir – it's how it was obtained.
post_ads
The Cruz campaign's top financier is Robert Mercer, a New York hedge fund manager who has given $11 million to a super PAC supporting Cruz. Mercer is also an owner of Cambridge Analytica, the United States affiliate of the London group SCL, which does "psychographic" analyses of voters in order to effectively target messages to them. Cambridge Analytica, in turn, is working closely with Cruz's campaign, including  up some staff members at Cruz campaign headquarters in Houston. This year alone, the campaign has spent at least $750,000 for their services. (Ben Carson's campaign also uses Cambridge Analytica, spending approximately $220,000 this year, but his campaign is not as closely aligned with Mercer.)
Cambridge Analytica offers an unmatched offering of psychological data on Facebook users, due largely to research performed by Cambridge University's Dr. Aleksandr Kogan. Kogan recruited individuals through Amazon's crowdsourcing marketplace Mechanical Turk. Interested Mechanical Turkers were paid one dollar to take a personality questionnaire that gave access to their Facebook profiles. Those who took the survey unwittingly handed over not only their own Facebook data
To read more, continue to the next page.
– including their names, ages, locations and likes – but their friends' information as well. The vast majority of the Mechanical Turkers' friends never gave Kogan permission to use their Facebook data.
While the exact number of Facebook users captured is unclear, Kogan's business partner recently bragged on LinkedIn that they owned "a massive data pool of 40+ million individuals across the United States – for each of whom we have generated detailed characteristics and trait profiles." If accurate, that would amount to over a quarter of all U.S. Facebook users.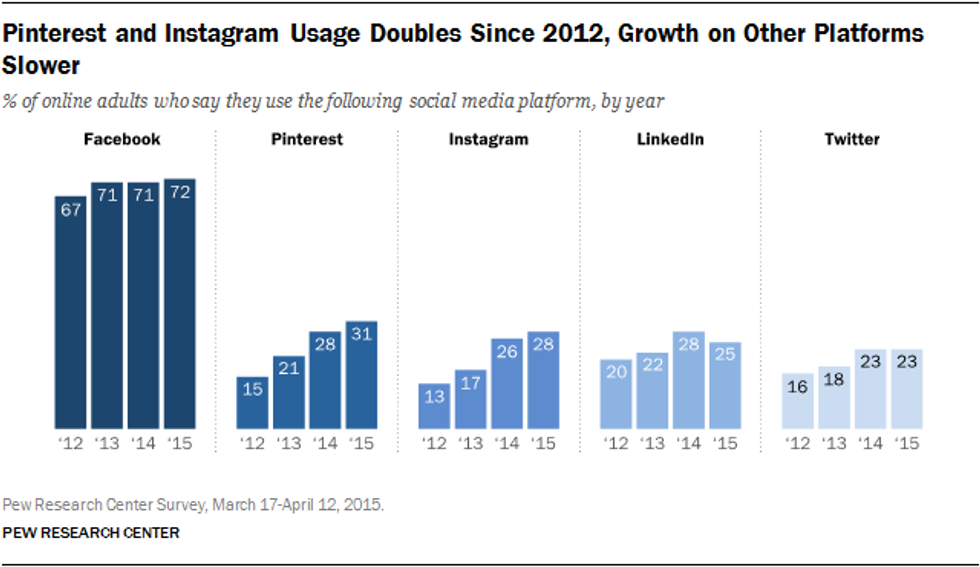 Credit: Source.
This data was then used to create "psychographic profiles," based on traits that make up the "OCEAN" scale: Openness, Conscientiousness, Extraversion, Agreeableness and Neuroticism. Cruz's campaign tailored this data by performing its own field surveys in battleground states, adding subcategories to the list like "stoic traditionalist" and "true believer."
post_ads
With knowledge of where a particular voter falls on this modified OCEAN scale, the Cruz campaign can carefully tailor its outreach. For instance, the tone of outreach efforts are tweaked based on the personality of a recipient. Correspondences to a "stoic traditionalist" would be direct and to the point, whereas those to a "temperamental" potential supporter "would be inspiring and become more and more positive as the conversation progresses," said Chris Wilson, the Cruz campaign's director of research and analytics.
The message, too, can change based on the personality type of the potential supporter. In selling the candidate's stance on the right to bear arms, the 
To read more, continue to the next page.
Cruz campaign may pitch a "neurotic" from a personal safety point of view, whereas someone scoring high on "openness" may be more receptive to a pitch promoting hunting as a family activity.   
While it is unclear to what extent Cruz has benefitted from this dubious Facebook mining, Cruz is quite clear about his campaign's use of personal data in other arenas.
post_ads
He described his campaign model as "very much the Obama model – a data-driven, grassroots-driven campaign – and it is a reason why our campaign is steadily gathering strength."
Cruz's campaign manager Jeff Roe, confirmed this data-driven approach, stating "There is no handbook for this. The conventional wisdom has been destroyed. What you can do is rely on data."
Featured Image via Flickr user Jamelle Bouie