Talk-show host, political commentator, and comedian Seth Meyers started his career as an improv comic at Northwestern University. Today, he's a well-known face that's graced the silver screen, brought laughs to Saturday Night Live, and took over late night with Late Night with Seth Meyers, filling in the shoes of former host Jay Leno.
In the evening of Jan. 8, 2018 at The Beverly Hilton in Beverly Hills, CA, Meyers will add another notch in his belt by hosting the 75th Golden Globes. The ceremony is known for honoring the men and women of Hollywood and television through various awards categories. Meyers, as host, will likely deliver on his brand of political humor, though the 2018 celebration is also expected to focus heavily on the sexual harassment scandals that broke in 2017.
---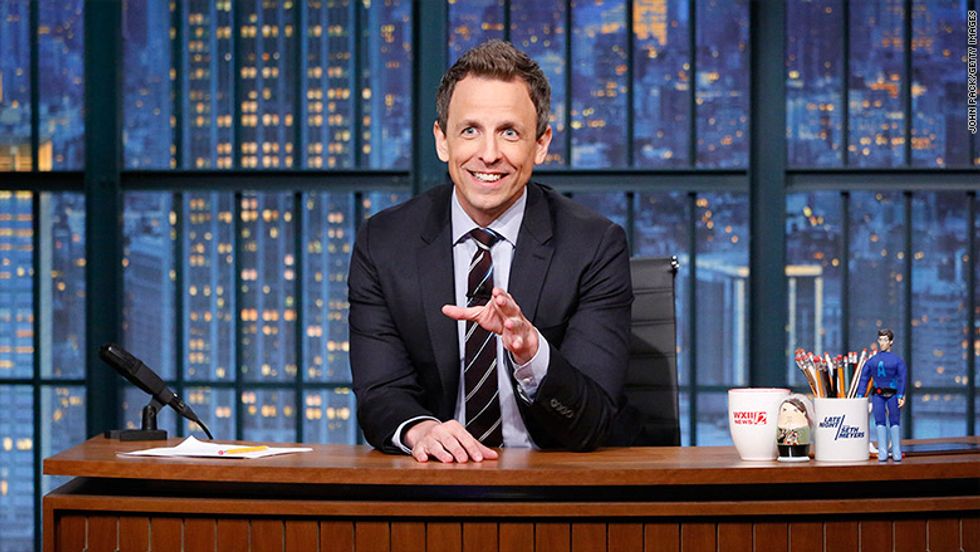 Though Meyers may not carry the clout of former talk show host David Letterman, his net worth speaks wonders to the respect he has earned over the years. According to TheRichest.com, Meyers carries a net worth of approximately $10 million. Outside of his past endeavors, the comedian makes $3 million per year hosting Late Night with Seth Meyers. Meyers started hosting Late Night in 2014 and is currently under contract to continue hosting through 2021.
In relation to fellow talk show hosts like Conan O'Brien, who has been in the game since 1993, Meyers pulls in approximately $9 million less per year. Jimmy Fallon, the host of The Tonight Show since 2014, brings in an estimated $16 million per year, according to CNBC.com. Meyers' Late Night airs on NBC immediately following Fallon and The Tonight Show.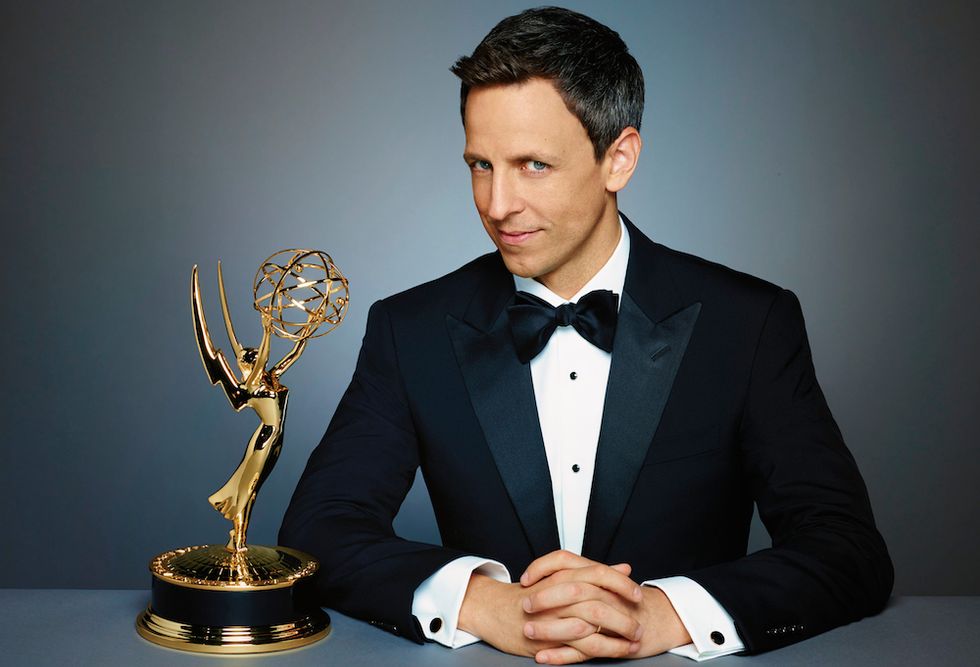 66th PRIMETIME EMMY AWARDS (Photo by: Rodolfo Martinez/NBC)
The 75th Golden Globes isn't the first industry endeavor that Meyers took part in. In 2014, the talk show host stood in front of television's elite as host of the 66th Primetime Emmy Awards. According to LA Times' critical roundup posted the next day, the response to Meyers was generally favorable with few outright detractors.
NBC will air the 75th Golden Globes at 8 p.m. EST.