After the surprising success of Resident Evil 7, Capcom revealed the release of a content-packed "Gold Edition" that released today. When first announced as a first-person shooter, the seventh entry in the Resident Evil series was met with mixed reactions; but the Gold Edition became the third-best in debut sales for the series.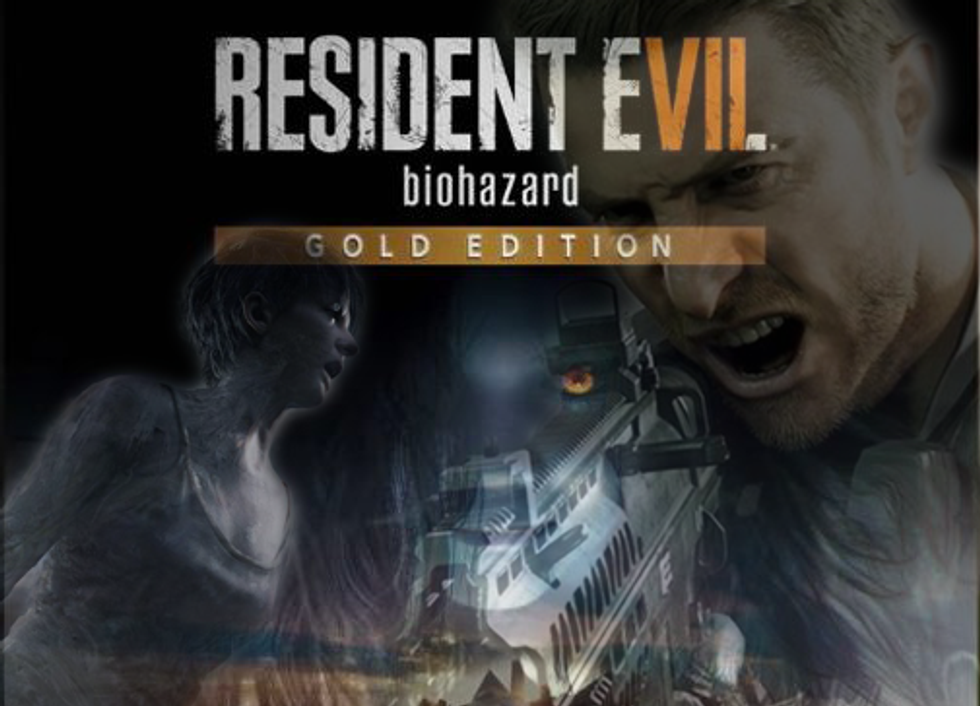 ---
Resident Evil 7 Biohazard Gold Edition aims to appeal to those that have not yet experienced the persistence of Jack Baker and the new virus. At release, Gold Edition will include the full game and all previously released downloadable content. Available on the PS4 and Xbox One as physical and digital copies, the new edition can also be downloaded on the Steam and Windows Store.
The award-winning game took players to Dulvey, LA, for a nightmare that rivaled the horrors of the original. Resident Evil 7 revamped the series, correcting the action-oriented gameplay of the sixth with a focus on slow burn, tense moments.
Following its release, the game received two pieces of downloadable content: "Banned Footage Vol. 1" and "Banned Footage Vol. 2," both of which are included in the Gold Edition. The two volumes expand upon the horrific lore of the Baker family with four unique segments. The Gold Edition also features the newly released End of Zoe DLC. The content picks up after the events of Resident Evil 7 and follows Zoe, daughter of protagonist Ethan Winters.
As a final treat to all Resident Evil 7 players, Capcom also released the anticipated "Not a Hero" DLC. The previously delayed content once again puts players in control of former BSAA soldier Chris Redfield, now suspiciously working under the Umbrella Corporation.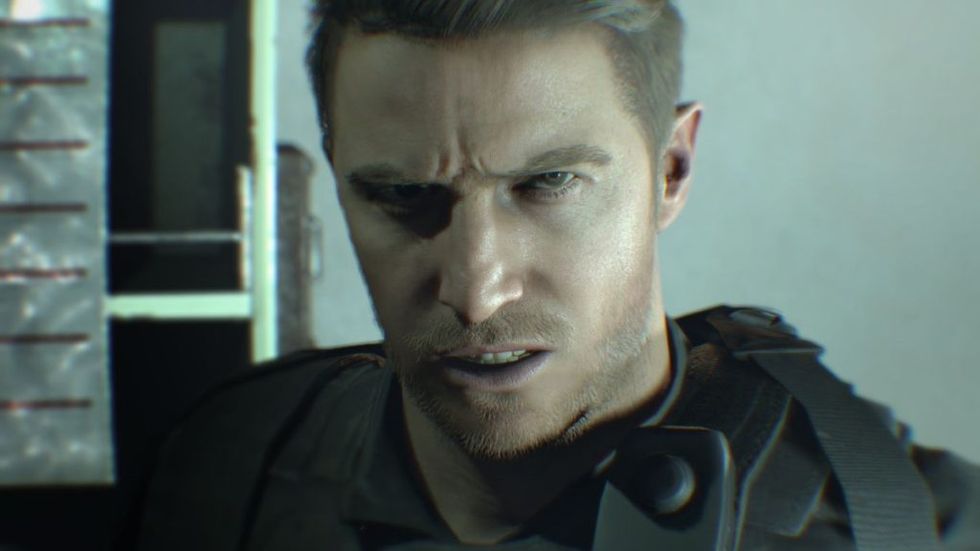 Source: Capcom
Though this entry continues the series canon, Redfield was redesigned as director Koushi Nakanishi feared the previous, much bulkier iteration would cause a "sense of incongruity." He also claimed the model from Resident Evil 6 looked "deformed" in the first-person world.
Resident Evil 7 Biohazard Gold Edition retails for $49.99. The "Not a Hero" DLC launched alongside the Gold Edition and is available to download for free for owners of any version of the core game.