Prince Harry and American actress Meghan Markle gave their first televised interview today hours after announcing their engagement. The interview was conducted by BBC reporter Mishal Husain at the couple's home, Nottingham Cottage, in Kensington Palace.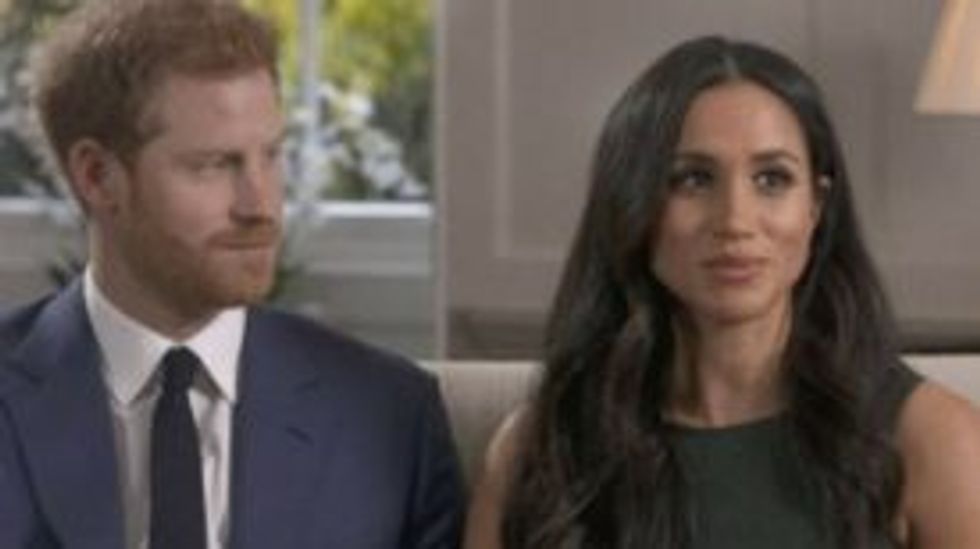 BBC
---
During the interview, Markle described Prince Harry proposal during a quiet dinner of roasted chicken. "She didn't even let me finish," Harry shared. "She said 'can I say yes, can I say yes' and then were was hugs and I had the ring in my finger and I was like 'can I, can I give you the ring?' She goes 'oh yes the ring!'" Meghan Markle engagement ring was solidly on display during the casual interview. Throughout the 20-minute interview, the couple joked with each other and couldn't stop smiling.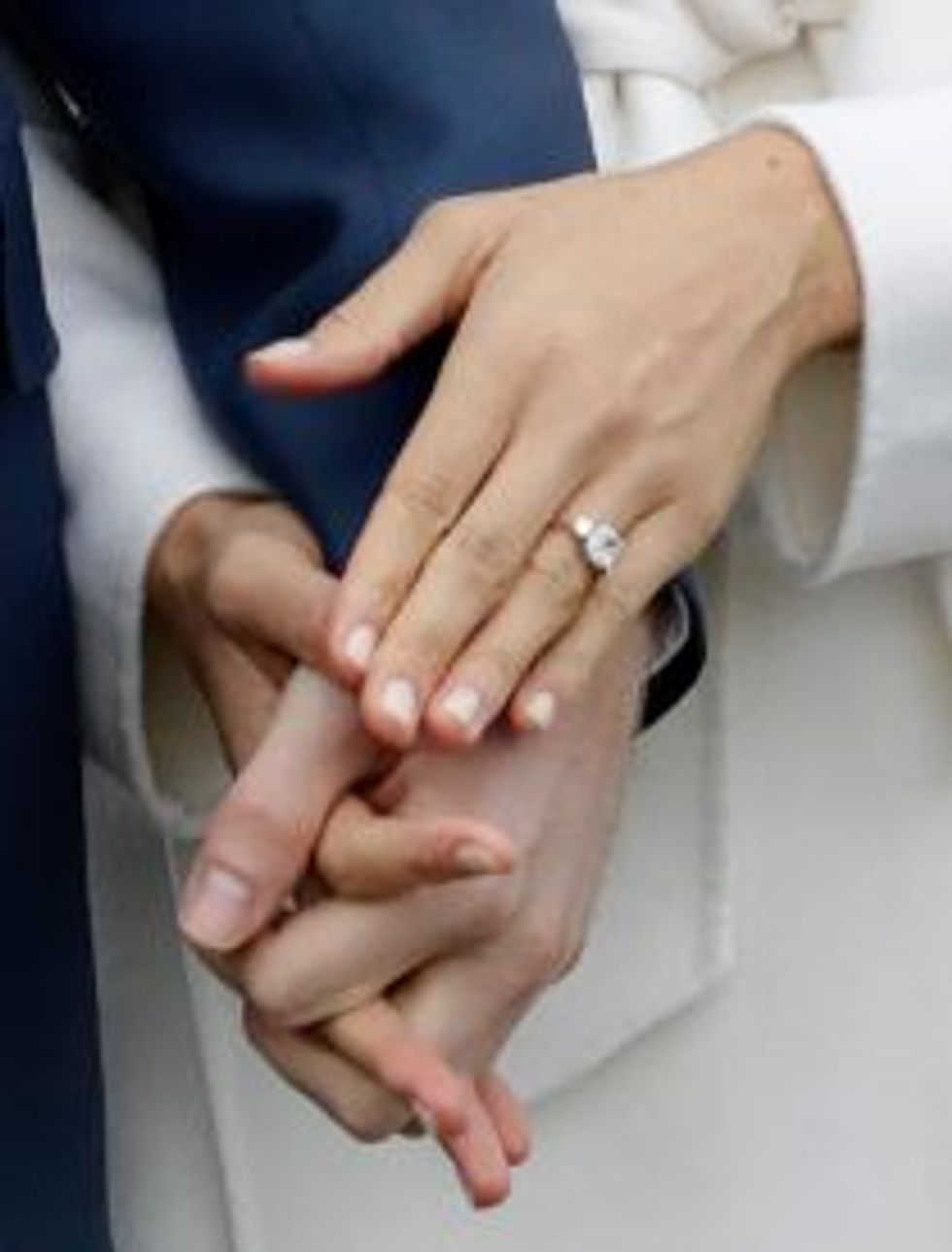 NBC/Facebook
The couple has been dating since they were set up on a blind date by a mutual friend last July. After just two dates, they spent a week secluded in Botswana getting to know each other better. The couple hasn't been apart for more than two weeks since then. Markle shared that the attention she's received for dating Prince Harry has been overwhelming at times. In today's interview, she shared, "I did not have any understand of just what it would be like".
During the interview, Prince Harry and his fiance shared the story behind Prince Harry proposal and Meghan Markle engagement ring, which was created by royal jeweler Cleave and Company. The 2.5-carat cushion cut center diamond is from Botswana, while the two side diamonds are from the personal collection of Princess Diana. When asked about his late mother, Harry noted, "Days like today I miss having her around". He also shared that Meghan and Princess Diana would have been "thick as thieves" if they had been able to meet.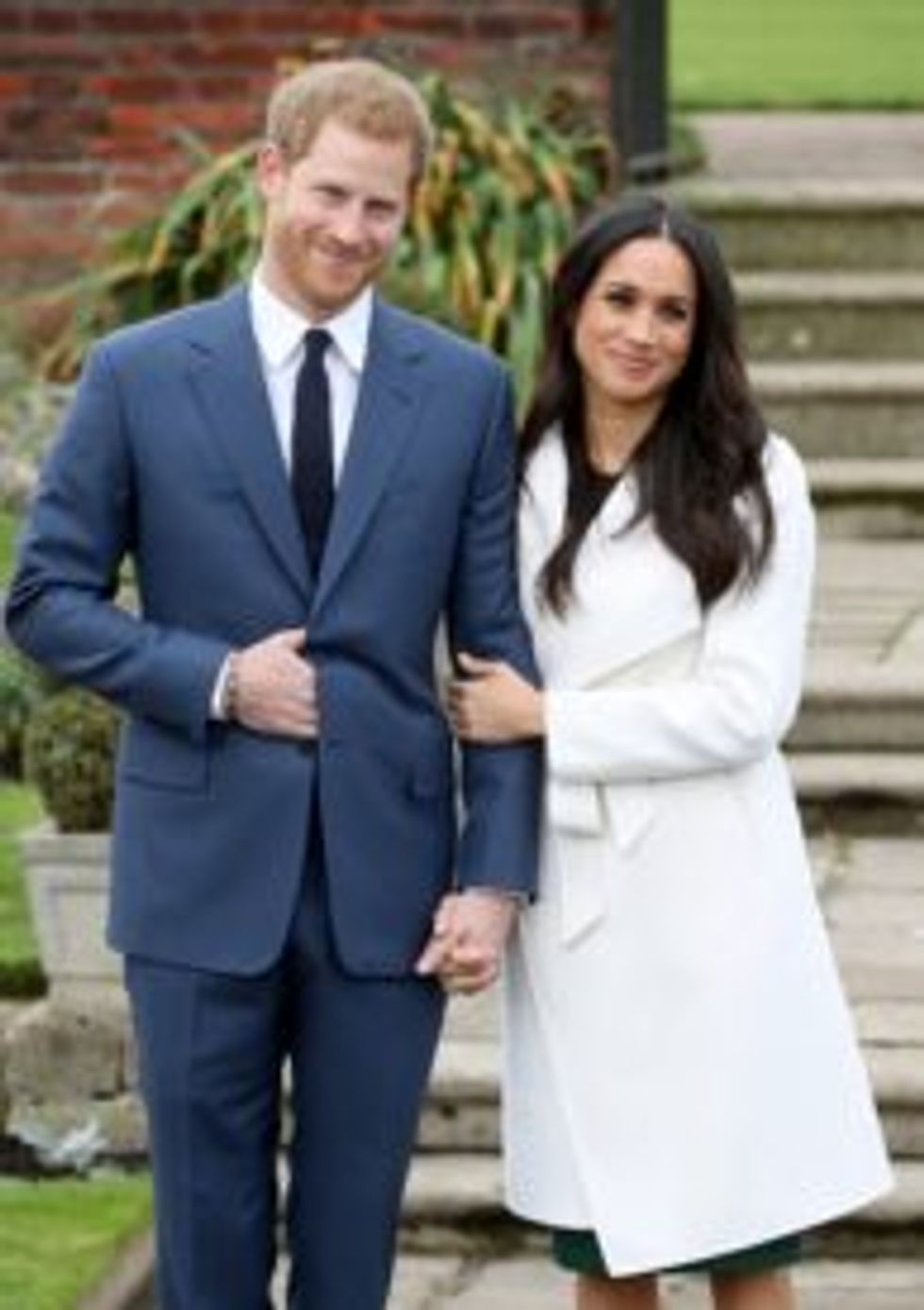 Elle Magazine/Facebook
While the couple hasn't announced any wedding plans, the wedding of the year will take place in spring 2018. It is thought that it will take place after Prince Harry's sister-in-law The Duchess of Cambridge gives birth to her third child in April. In the interview, Markle shared she's already met much of Harry's family, even Queen Elizabeth's famous corgis. Prince Harry joked, "I've spent the last 33 years being barked at, this one walks in, absolutely nothing." With a smile on her face, Markle responded, "[The corgis were] just laying on my feet during tea, it was very sweet."