Last summer, the media unleashed covert videos made by the anti-abortion group Center for Medical Progress. The videos purported to show Planned Parenthood involved in the illegal sale of fetal tissue—a claim which Planned Parenthood strenuously denied. (Federal law allows providers to accept donations for processing tissue, but not to profit from it.)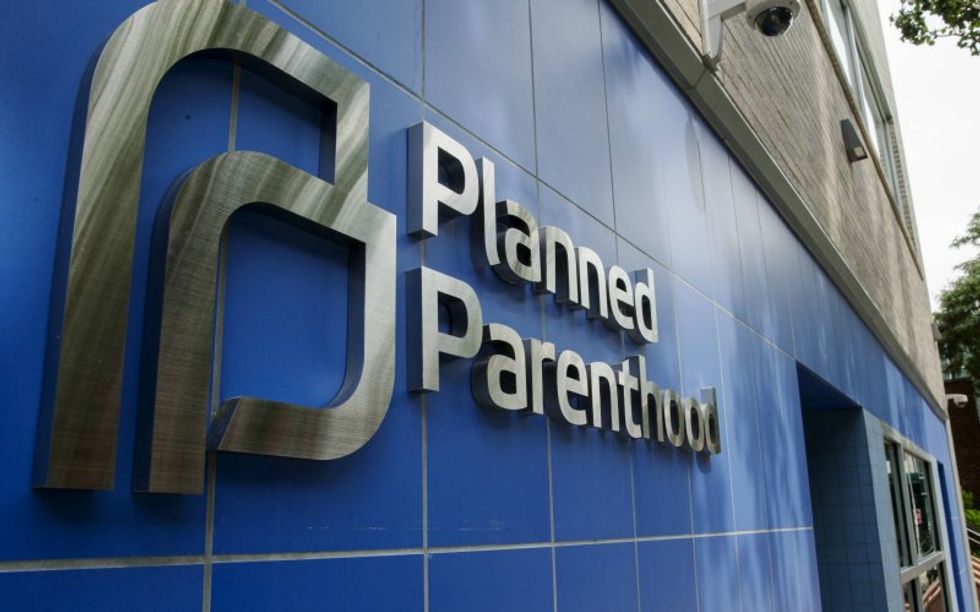 Credit: Source.
---
The response, particularly from Republican lawmakers, was quick and severe. The federal government and states across the country moved to defund Planned Parenthood. Texas was one of those states.
Covert Videos Spur Texas Move to Defund Planned Parenthood
In the months after the videos surfaced, numerous Texas organizations, including the state attorney general's office and Texas Health and Human Services, investigated Planned Parenthood's fetal tissue donations.
In October, Texas officials announced they intended to defund Planned Parenthood, thus cutting it off from all state Medicaid funding. The state's Notice of Termination to Planned Parenthood stated that, in light of the videos, it was "no longer capable of performing medical services in a professionally competent, safe, legal, and ethical manner."
Citing program violations allegedly captured on the secret videos, Governor Greg Abbott said in a statement, the "gruesome harvesting of baby body parts by Planned Parenthood will not be allowed in Texas and the barbaric practice must be brought to an end."
Planned Parenthood Federation of America's Executive Director Dawn Laguens said, "It is completely outrageous that Texas officials are using these thoroughly
discredited, fraudulent videos to cut women off from preventative health care." In November, Planned Parenthood sued Texas officials to stop the defunding. The case is currently on hold in federal court until the state official delivers a final notice of defunding. To date, the state has not taken that step, although many Texans believe it has.
Videos Fuel Texas Criminal Investigation of Planned Parenthood
In the middle of the video maelstrom, Harris County District Attorney Devon Anderson announced she would be pursuing a criminal investigation of a Planned Parenthood clinic in Houston, which was the subject of one of the covert videos.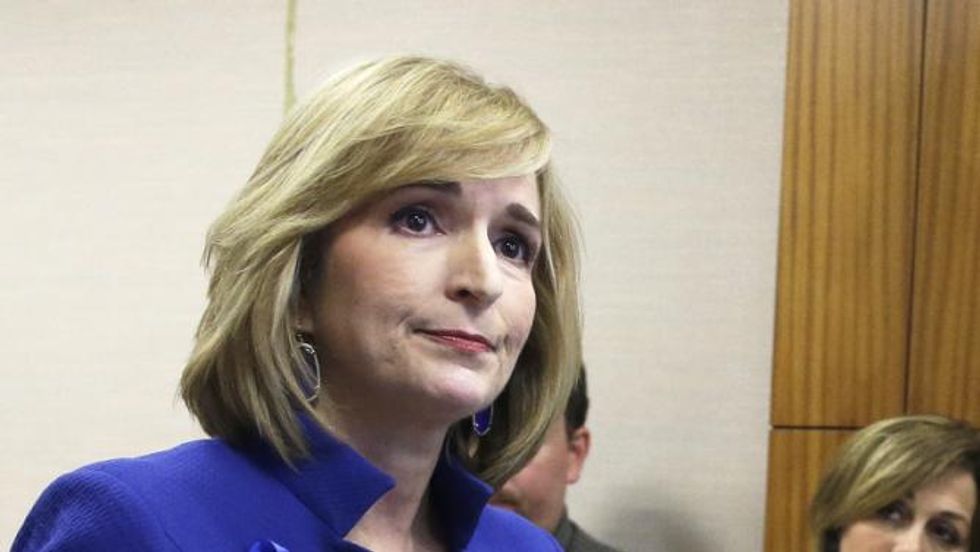 Harris County DA Devon Anderson. Credit: Source.
On January 25, Anderson's criminal investigation of Planned Parenthood ended abruptlywith an indictment, though not against Planned Parenthood.
The Houston grand jury indicted the two abortion opponents who made the undercover videos, Center for Medical Progress employees David R. Daleiden and Sandra S. Merritt. Posing as middlemen for medical researchers seeking fetal tissue, they assumed false identities and surreptitiously taped Planned Parenthood officials in an attempt to prove that the organization illegally sold fetal tissue.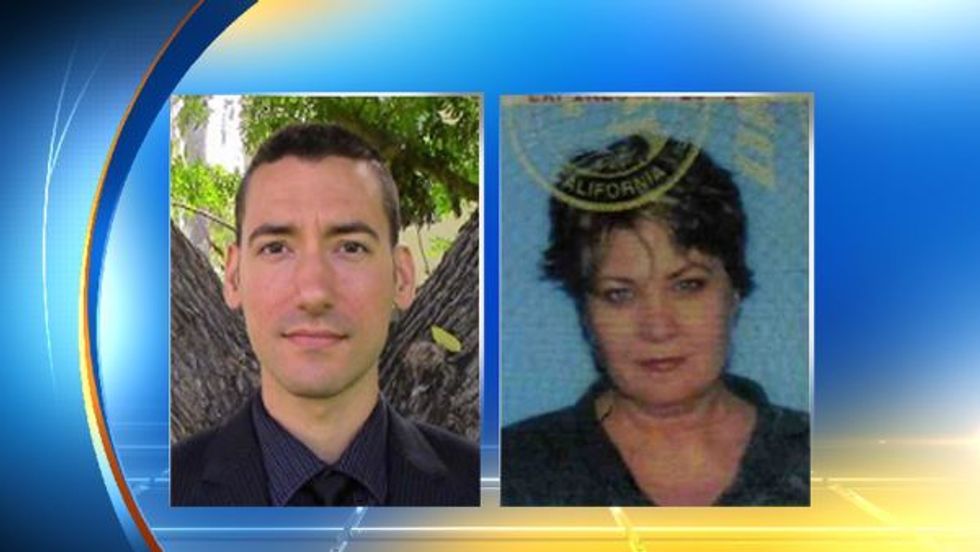 Credit: Source.
The two were indicted on a charge of tampering with a governmental record, a felony that can carry a 20-year prison sentence. Daleiden was also indicted on a misdemeanor charge related to the purchasing of human organs. Planned Parenthood filed a separate federal lawsuit against the anti-abortion activists earlier in January.
Planned Parenthood, said Anderson in a statement, had been cleared by the grand jury of any wrongdoing. "We were called upon to investigate allegations of 
criminal conduct by Planned Parenthood Gulf Coast. As I stated at the outset of this investigation, we must go where the evidence leads us. All the evidence uncovered in the course of this investigation was presented to the grand jury. I respect their decision on this difficult case."
The Political Ramifications of Continuing the Fight
Both nationally and at a state level, Planned Parenthood has proven a difficult foe to slay. It cost John Boehner his seat, as he refused to lead a government shutdown in order to halt federal funding to the organization. Investigations of Planned Parenthood at the state and federal level have been fruitless. Defunding threats have been stymied.  
Yet Republicans continue to lead the charge against Planned Parenthood, with one of their biggest crusaders being Texas senator and Republican presidential nominee Ted Cruz. His campaign supports the federal defunding of Planned Parenthood "to ensure its morally bankrupt business receives not one penny of taxpayer money."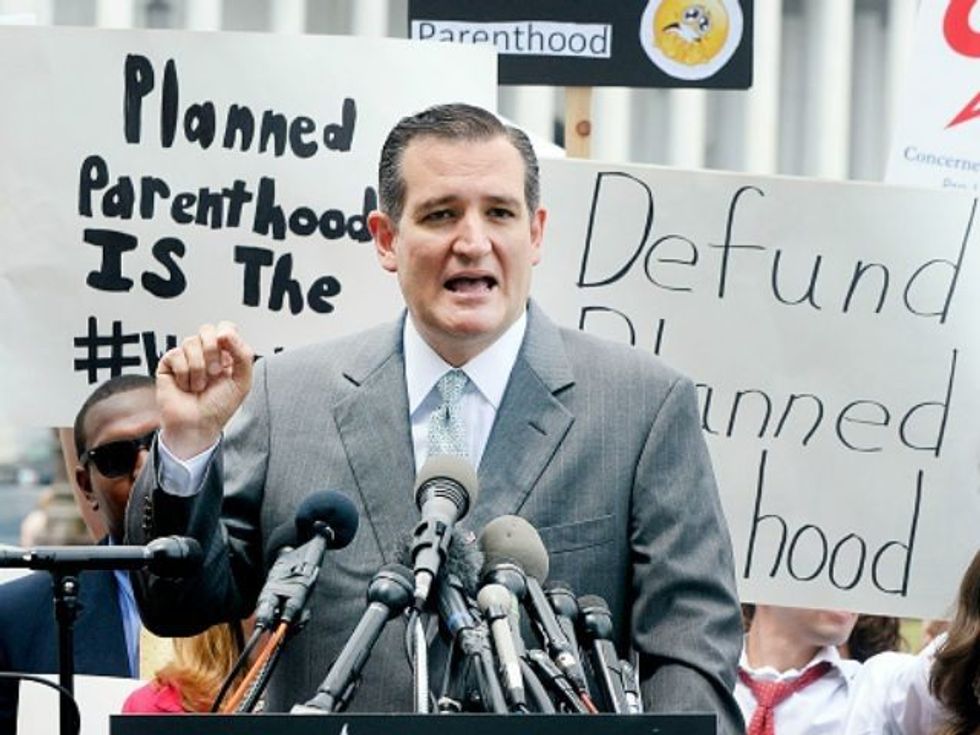 Credit: Source.
This, despite a recent Times/CBS poll showing that a majority of Americans support Planned Parenthood and its federal payments, and that more people hold favorable opinions about Planned Parenthood than unfavorable ones.
The Texas indictments, and the finding that Planned Parenthood was not involved in any wrongdoing, may tick those numbers even higher in coming weeks, causing Republican strategists to worry that the anti-Planned Parenthood stance may be viewed as a war 
against women.
Said Geoff Garin, a pollster for Democrats and Planned Parenthood, the attack against Planned Parenthood "has been an abject failure in terms of public opinion."
Texas Reaffirms Its Intent to Investigate Planned Parenthood
Nonetheless, Texas lawmakers show no signs of giving up.
Given that the discredited videos were the basis for the state's investigations into Planned Parenthood and its notice of intent to defund, some people—including Democratic presidential candidate Bernie Sanders—believe that the grand jury's decision to clear Planned Parenthood of any wrongdoing "undercuts the Republican attack on Planned Parenthood."
Yet the decision has not altered the course of Texas attacks against the organization. Immediately after the indictments, state officials publicly reaffirmed that Texas would continue to investigate Planned Parenthood, through both the Health and Human Services Commission and the Texas attorney general's office.
Governor Abbott said of the indictment: "Nothing about today's announcement in Harris County impacts the state's ongoing investigation. The State of Texas will continue to protect life, and I will continue to support legislation prohibiting the sale or transfer of fetal tissue."
State Attorney General Paxton said in a statement: "The fact remains that the videos exposed the horrific nature of abortion and the shameful disregard for
human life of the abortion industry. The state's investigation of Planned Parenthood is ongoing."
Lieutenant Governor Daniel Patrick, a Republican who asked the state to open the criminal investigation into Planned Parenthood, was also unmoved. "I will never be deterred from standing up to fight to protect the unborn."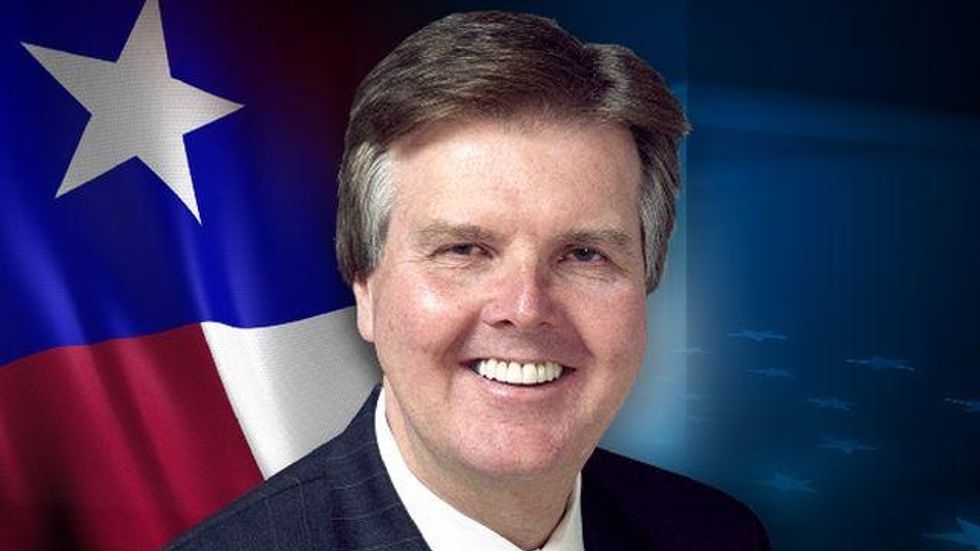 Credit: Source.
That fight appears to be continuing. On Thursday, Rick Allgeyer, a top Texas health official, announced that he was stepping down after co-authoring a study that suggested cuts to Texas's Planned Parenthoods were restricting access to women's health across the state.
His resignation came amidst significant Republican backlash, which decried his involvement in the study and dismissed the study as biased.
The story of Planned Parenthood and other women's health providers will continue to unfold in the weeks ahead. Next month, the U.S. Supreme Court will consider the legitimacy of certain of Texas's restrictive abortion statutes, which led to the shuttering of all but a handful of clinics performing abortions--a decision that will have far-reaching implications not just in Texas, but across the country as well.