Thursday morning the news was filled with stories of President Donald Trump's plan to issue an executive order to override the Supreme Court's ruling on his citizenship question on the 2020 census.
At a social media summit with conservative voices early Thursday, Trump lamented:
---
"Can you believe—are you a citizen of the United States of America? 'Sir, you can't ask that question.' Why? Because the courts said you can't. We have three very unfriendly courts. They fight us all the way. Judges don't like us too much, I guess."
But by Thursday afternoon, the Trump administration changed their tune.
The Hill reported in the morning:
"Trump plans to take executive action on census citizenship question"
But only a few hours later:
And eventually:
President Trump was scheduled to hold a news conference on the issue at 5:00PM EST, but by 5:30 had still not appeared.
Trump finally took the podium around 5:40pm.
After the SCOTUS ruling blocking his planned census citizenship question, Trump stated:
"We're going to talk a little bit about the fact that we're not allowed to ask for whether or not somebody is a citizen on the census form. And I think we have a solution that will be good for a lot of people. Really good."
On Thursday morning, Trump tweeted:
Before a Trump administration official told the press about the President's revised approach, people responded with his post reminding him of the Supreme Court's ruling.
Watch Trump's full Thursday afternoon news conference remarks here:
In a nation where immigrants outnumber the Indigenous, the vilification of the word immigrant is absurd to many.
This mug, available here, shares the message that immigrants, together with those brought to the USA by force and the Indigenous people, get the job done.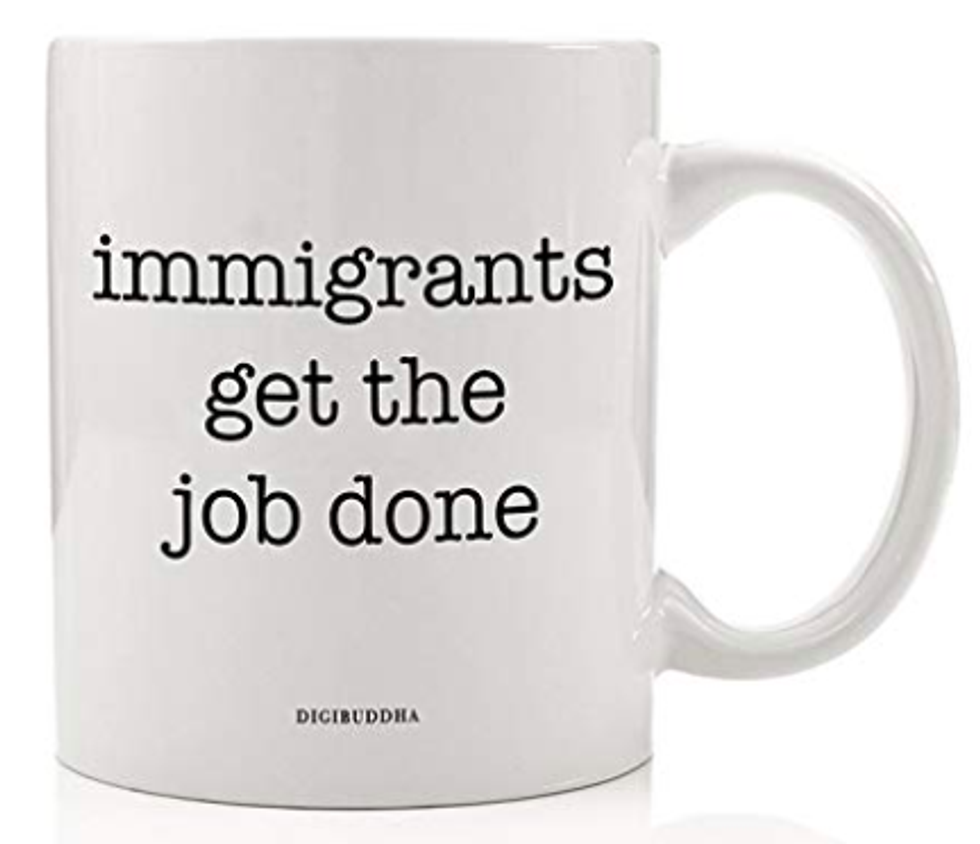 Amazon