[DIGEST: NPR, MedicalNewsToday, Scientific American]
Depression afflicts most people at some point in their lives, but for some, the condition is chronic and debilitating. Major depressive disorder affects 14.8 million people in the United States, making it the most common disability for people aged 15-44. Many pharmaceuticals are available to treat depression, but few have lasting positive results for those whose depression is life-threatening.  
---
Ketamine is a painkiller developed in the 1970s. ER doctors favor ketamine as their drug of choice for children with broken bones, and veterinarians commonly use it for large animals. Abuse of the drug as a party substance became popular in the late 1980s and '90s. On the party circuit, ketamine is commonly called "Special K," and its dissociative effects are referred to as a "k-hole." It is partially because of the self-reported recreational use of the drug by patients that some psychiatrists considered using it to treat depression. Many insurance companies, however, do not allow doctors to prescribe a medication for off-label purposes, so patients using ketamine must pay out of pocket for the injections, which run $500-$1,100 every few weeks.
Still, for some patients who have been under the burden of depression for decades, leaving them suicidal or unable to function, the promise of relief is worth the cost. Doctors describe the relief as instantaneous, with the immediate effects lasting about a day (commonly prescribed antidepressants can take weeks for any noticeable effect), while ketamine's overall beneficial effects can last several weeks until the next treatment. Ketamine underwent strenuous safety tests when it was first developed as a painkiller, so additional safety tests would not be needed for this new application. It has very few side effects, and none that are generally associated with antidepressants or other general anesthesia. However, more studies into the efficacy of ketamine as a depression treatment are needed.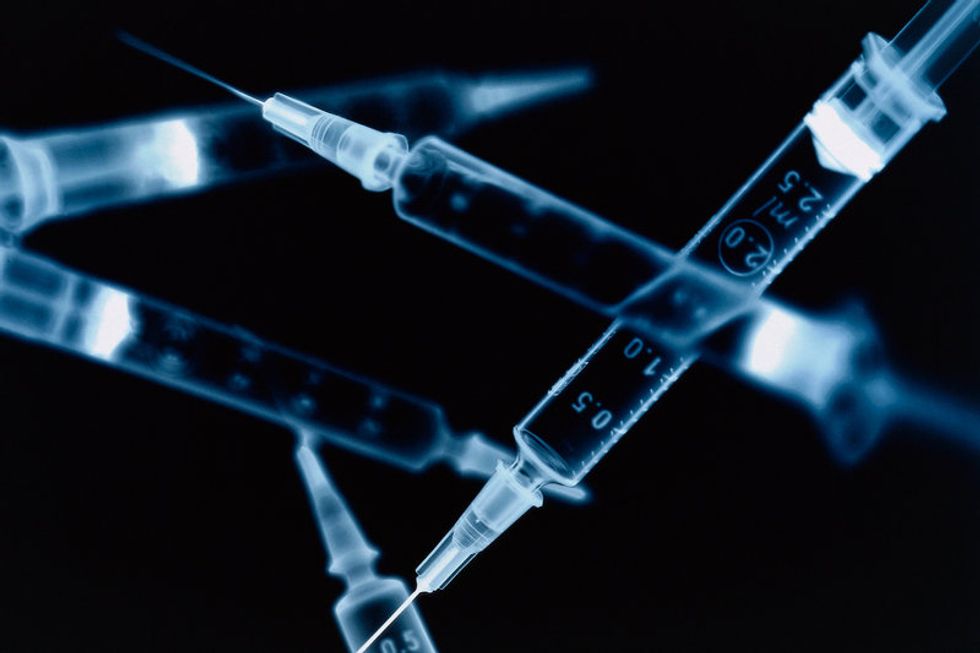 Credit: Source.
Little data on ketamine use for depression exists. Two studies compared the effects of ketamine to ECT, or electroconvulsive therapy, a method traditionally reserved for acute depression that does not respond to other therapies. Ketamine proved as good or better than ECT in relieving severe states of depression.
Despite those promising results, lack of data hinders widespread acceptance of ketamine usage. Furthermore, there are no studies on the long-term effects of ketamine treatment. The data that does exist is based on the effects of recreational ketamine abuse, 
which shows only the long-term effects of overdose and acute misuse, not the effects of long-term controlled dosage. Still, ketamine abuse can lead to cognitive impairment, kidney and bladder dysfunction, which is daunting. Because the effects of ketamine are intense but short-lived, prescribing ketamine for an indefinite period may not be ideal. Ketamine use seems to work best on individuals who are in psychological moments of crisis, not as a daily or long-term medication.
Several anesthesiologists and other doctors have set up off-label ketamine injection clinics to capitalize on the gaining popularity of the treatment. A quick Google search of "Ketamine Clinic" produces copious results in many major US cities, and links include Yelp reviews of the clinics. Many medical experts believe this negatively impacts the public impression of ketamine, and may undermine efforts to classify ketamine as an official depression drug.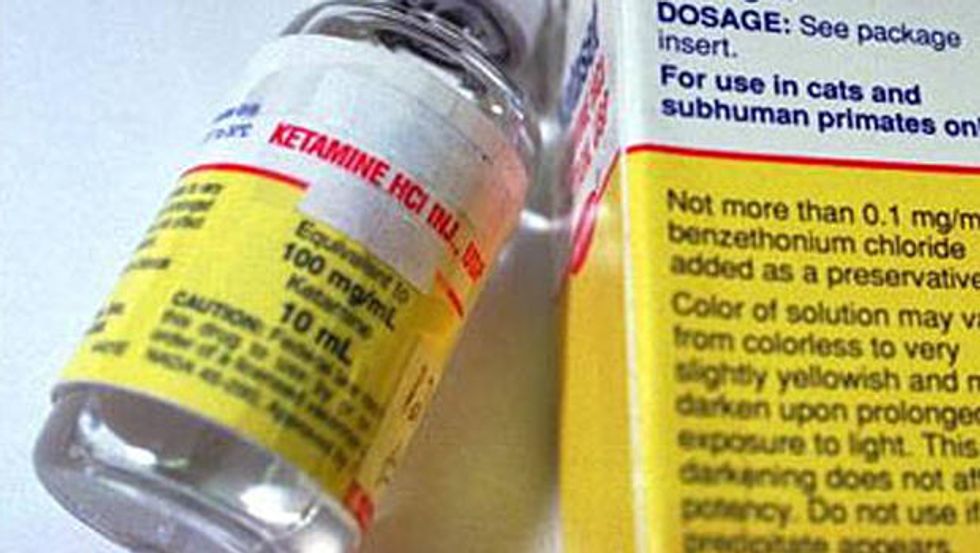 Credit: Source.
Dr. Caleb Alexander, professor of epidemiology at Johns Hopkins and co-director of the Johns Hopkins Center for Drug Safety and Effectiveness stated that; "Clearly, the use of ketamine for treatment-resistant depression is not ready for prime time. We have remarkably little solid scientific evidence to support its use in non-experimental settings, that is to say, to support its use beyond research settings."
As promising as ketamine looks to current sufferers of depression, a rush to market before adequate research is complete may be a mistake in the long run. Many doctors argue that this would hurt the chances of ketamine becoming widely accepted in the future, so while the need may be urgent, scientists cannot sidestep the established procedures for testing and approval.