[DIGEST: NPR, USAToday, roadandtrack.com, Yahoo, Scientific American, Forbes]
Even in a world increasingly driven by technology, driverless cars sound futuristic and improbable—or, at the very least, miles away. Yet new developments from major automakers, rideshare services and city planners suggests that the driverless car era is nearly road-ready.
---
Lyft has unveiled an evolving business model that includes teaming up with General Motors to ultimately create a fleet of driverless cars.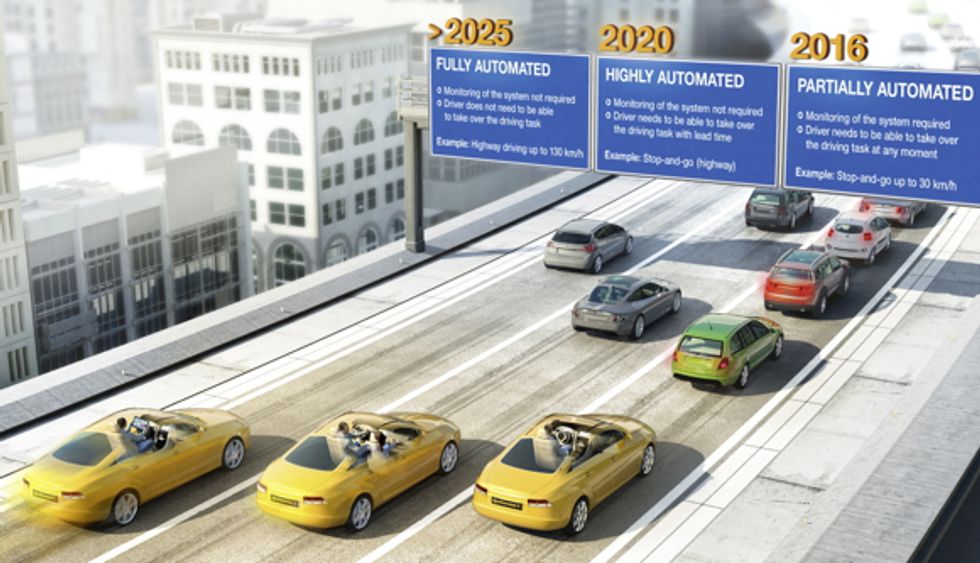 Credit: Source.
At the moment, riders can check into the Lyft app to secure on-demand transportation provided by a driver using a privately-owned vehicle—memorably marked with the company's proprietary hot-pink moustache attached to the car's front. Riders can also rent a GM vehicle through Lyft and do the driving themselves. "This rental hub is part of a theme that you've seen from Lyft," says Lyft CEO John Zimmer, "of doing things to improve the driver experience and to invest in drivers."
But the ultimate evolution of the two companies' partnership will be to eliminate the driver altogether. The partners are planning a fleet of self-driving GM cars available to Lyft riders, no driver included or needed. Lyft is investing half a billion dollars into software to turn the GM cars into driverless vehicles. A timeline for this plan has not been released.
The competition is thinking alike: Uber CEO Travis Kalanick said on Twitter that his company plans to have a self-driving fleet by 2030. Another driverless-car ride-share partnership was rumored between Ford and Google, with plans expected to be announced at
the Consumer Electronics Show in early January. During his keynote address, however, Ford CEO Mark Fields never mentioned Google, focusing instead on the company's plan to bring 13 new electric vehicles to the marketplace by 2020.
So is the technology not quite there yet? On the contrary: Volvo, Mercedes-Benz, Renault, Nissan and Tesla all have cars in production that include highly autonomous driving technology—albeit with the reassuring backup of a steering wheel and foot pedals.
"People have told us that they need to feel in control and have the choice of when to delegate driving to the car," says Volvo's monitoring and concept center general manager, Anders Tylman-Mikiewicz. "Today, that need is ultimately fulfilled with the presence of a steering wheel. Therefore, a steering wheel is necessary until those needs change."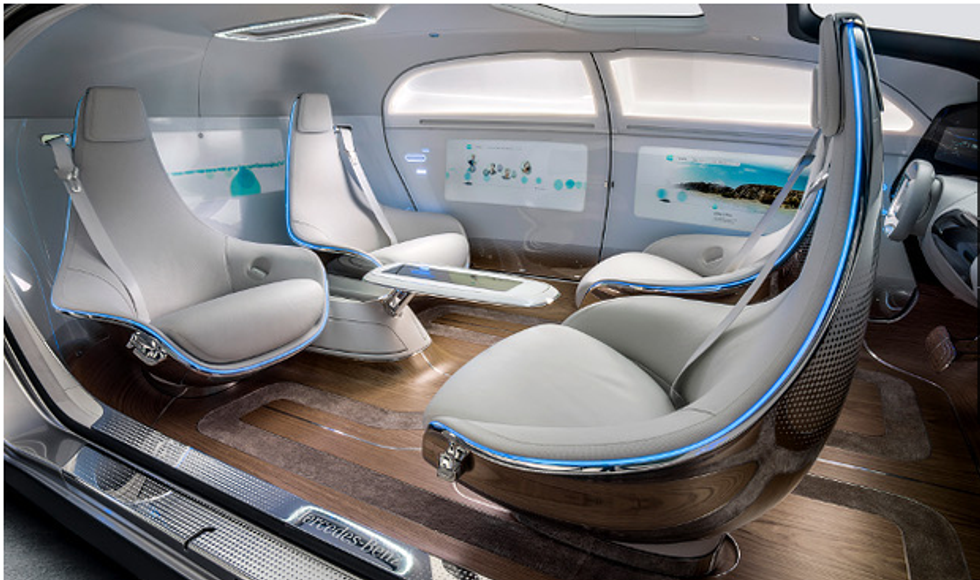 Credit: Source.
Google doesn't see that as a relevant detail in its self-driving car, which is now driving the streets of Mountain View, California, sans steering wheel and pedals. The company plans to make the technology widely available by 2020.
One hitch remains: U.S. and international laws have yet to adapt to the driverless car era. In 2015, however, Volvo announced that it would accept responsibility for crashes that occurred in autonomous mode; Google and Mercedes-Benz have made the same commitment, asserting that artificial intelligence has evolved to the point where a car's computer can detect and react to road hazards and conditions as well, if not better, than a human driver can.
Mobileye, the Israeli technology company, provides the driver-assist technology used by these automakers. It relies on advanced artificial intelligence 
algorithms to sense road conditions. Tesla's cars are well known for their use of Mobileye, and many Tesla Model S owners report that they are already leaving the driving up to the car.
George Holz, the 26-year-old hacker made famous for being the first person to hack the iPhone, has developed technology to make any company's vehicle driver-free; in a month, he devised a system in his garage that turned his Acura into a driverless model, complete with a 21.5" screen, radar system and joystick. His system simply taps into the car's own Linux-based operating system to take over the car's controls.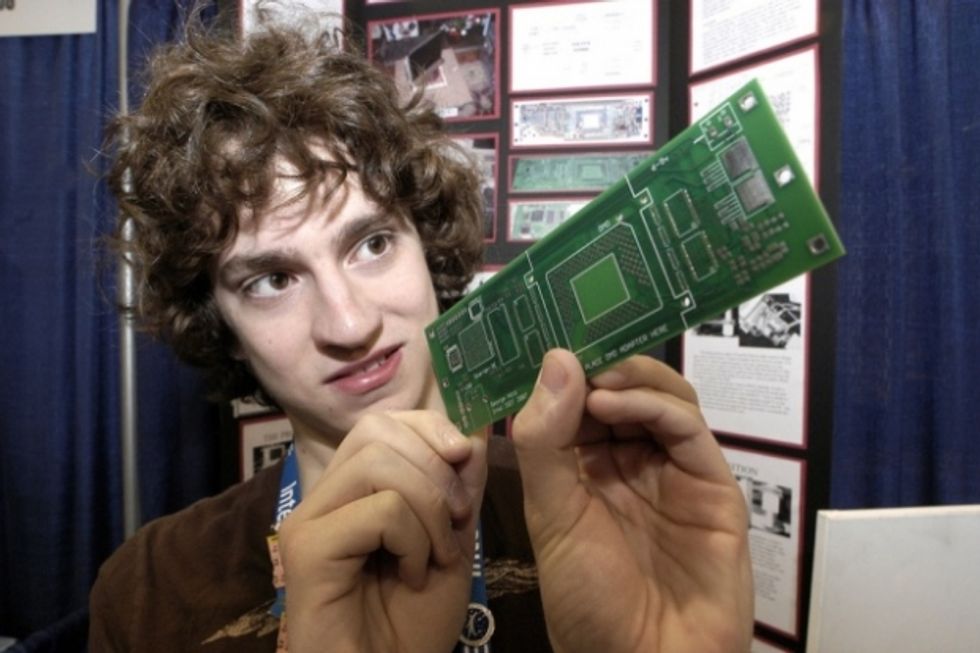 Credit: Source.
Holz claims that advances in artificial-intelligence software and consumer-grade cameras enable tech-savvy tinkerers to create a low-cost self-driving system for almost any kind of car. It's not all bluster: He's turned down a job with Tesla, opting instead to make his own technology, which he claims uses different methods with more nuanced, skillful driving results.
If he succeeds, cars without drivers could actually be safer on the road than those operated by humans, who are afflicted by distraction, impairment and poor judgment. On-demand driverless cars could also reduce carbon emissions. In his upcoming 2017 budget proposal, President Obama has called for a $3.9 billion investment over the next 10 years to help usher in automated cars as part of a 21st century transportation system that could slow air pollution.
The ultimate test of driverless technology will depend on safety. Google says its fleet of self-driving cars has been operating since 2009 with no accidents caused by the vehicle. Perhaps, in a future dominated by driverless cars, we may see not only a reduction in pollution, but the end of the era of car insurance.