[DIGEST: Traffic.org, IFLS, BBC, CNET]
Facebook users bought and sold dozens of captured endangered wild animals using closed groups, sparking concern among environmentalists worldwide.
---
Sun bears, leopard cats, gibbons, rare birds and tortoises are up for sale on the social network. Investigators found more than 300 wild, caught, live animals for sale in 14 Facebook groups during a five-month time frame. Most of these groups were labeled as closed content and represented 67,532 members.
The wildlife trade monitoring group Traffic monitored the groups from November 2014 and March 2015, combing through posts for 30 minutes daily. They published their findings earlier this month.
The study focused on Pensinsular Malaysia, because earlier there was little to no known illegal wildlife trade. Now, the Internet has opened those floodgates in Malaysia and elsewhere.
"Although the findings are about illegal wildlife trade in Malaysia, we believe it reflects a worldwide problem," said Sarah Stoner, senior crime data analyst for Traffic in Southeast Asia.
More than 60 percent of the advertised animals were native species sold within Malaysia. Investigators reported most of the demand arose from Malaysians wanting to keep exotic species as pets.
CREDIT: Source
The leopard cat was the most common animal found for sale, including kittens advertised as
not having opened their eyes yet. Traffickers also frequently listed the Sunda slow loris, which is listed as a vulnerable species. Investigators identified flat-headed cats and white-handed gibbon as some of the most endangered mammals sold.
Traffickers attempted to sell more birds than other animals -- popular species include black-shouldered kites, crested serpent eagles, barn owls and hill myna. Birds represented 44 percent of all listed animals; 22 percent were mammals, and 34 percent were reptiles. These included three critically endangered tortoise species – the radiated tortoise, ploughshare tortoise and Burmese star tortoise.
A crested serpent eagle. (CREDIT: Source)
Nearly half of species advertised are protected, and Malaysian law prohibits their sale. The Convention on Trade in Endangered Species of Wild Fauna and Flora safeguards 25 of the 69 non-native animals.
Facebook officials promised to remove any content in violation of the company's terms of service, which includes trade in endangered animals. They also requested users report any suspected wrongdoing.
Investigators are studying the full impact of online trading to wildlife, but Kanitha Krishnasamy, Traffic program manager for Southeast Asia, said he found Facebook's initial response encouraging.
"Continued action will be crucial in curbing this spiraling form of illegal trade,'' he said.
CREDIT: Source
Peninsular Malaysia law enforcement have arrested at least 54 illegal wildlife traders and carried out 43 successful seizures of animals, rescuing 67 wildlife species. Hasnan Yusop, of the country's Department of Wildlife and National Parks, reported these arrests resulted from monitoring 30 Facebook groups between 2013 and 2015.
"We also want to send out a stern warning," he said. "If anyone is caught violating our
law, they will face harsh penalties."
Traffic researchers called for closer collaboration between enforcement agencies and social media companies to target traders and raise awareness with Internet users.
"Social media's ability to put traffickers in touch with many potential buyers quickly, cheaply and anonymously is of concern for threatened wildlife and enforcement agencies which demands nothing short of a concerted global response."
The study's release coincided with World Wildlife Day on March 3 with the theme "The Future of Wildlife Is In Our Hands."
Wildlife advocate Wong Ee Lynn urged animal lovers to make  responsible and respectable choices for their pets in a letter to The Star, a Malaysian publication. Lynn is coordinator for the Green Living Special Interest Group of the Malaysian Nature Society.
Wong Ee Lynn (CREDIT: Source)
"Contrary to the claim that people who acquire exotic pets do so because they love the said animals and are able to care for them, many exotic pets often end up being released, surrendered to zoos and animal shelters, abandoned or unintentionally killed due to ignorance and neglect," he wrote.
Exotic pet owners argue that captivity is the humane choice, when the animals' natural habitats have been destroyed or their mothers killed. They believe animals bred in captivity are dependent on humans to care for them. Some think by keeping wildlife they can help prevent a species from becoming extinct.
Instead, Lynn wrote the opposite is true. Poaching and captive breeding threatens biodiversity. Animals die of stress illness and injury during capture, transit and captivity.
When transported, turtles are sealed shut in their shells. Traffickers clip teeth and claws of
slow lorises without anesthesia. Birds are sedated and have their beaks cut or taped, legs tied and wings clipped or tied. Most are stuffed into bags or cardboard mailer tubes.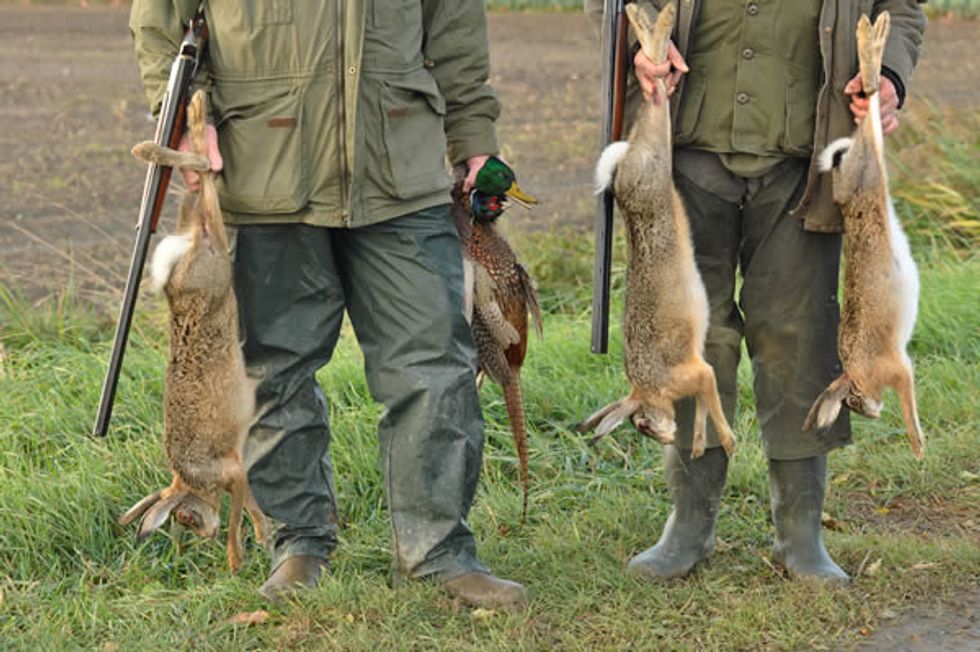 CREDIT: Source
The Animal Law Coalition reports 60 percent of wild-caught birds die before reaching their destinations. The Humane Society reports many pet snakes do not live past one year due to malnutrition.
Lynn wrote keeping wildlife is a threat to owners' health and safety. Wild cats, sun bears and other animals will attack human handlers causing serious injury. Other animals carry diseases or are venomous.
These animals cannot learn to be domesticated, he wrote.
"Cats and dogs are different from exotic pets in that they have become dependent on humans for their physical, social and emotional needs through 5,000-30,000 years of selective breeding and evolution."
Lynn asked Internet users to help law enforcement in the effort against International wildlife trade, which has become a multi-million dollar organized crime network. Simple actions include adopting traditional pets from local animal shelters, not"liking" or sharing photos and videos of wildlife kept as pets and avoiding products made of exotic animal products, such as elephant ivory or snake or crocodile leather. He urged nature photographers to not detail locations of bird nests or dens of endangered animals to not give poachers tools.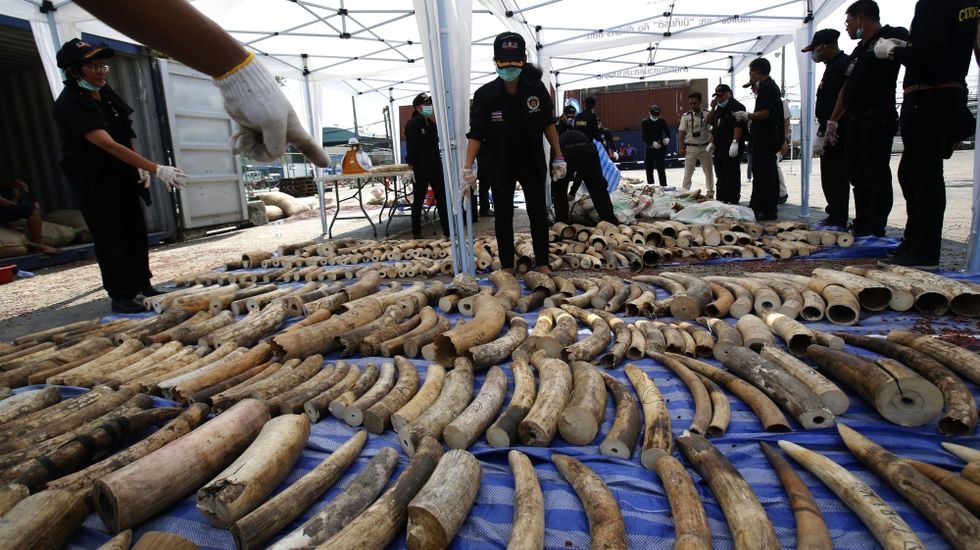 CREDIT: Source
"The loss of biodiversity, ecological imbalance and threats to human and animal health and safety affect all of us. We all have a role to play in protecting wildlife and reducing the demand for exotic pets. Keeping wildlife as exotic pets should not be a status symbol, but a symbol of self-deception, ignorance, selfishness and vanity."