The Department of Energy has rejected the Trump transition team's request for the names of staffers who worked on climate change programs amid concerns about what the incoming administration will do with the names. The transition team included the request in a 74-question document distributed to the agency's workers.
"We will not be providing any individual names to the transition team," Energy Department spokesman Eben Burnham-Snyder said in an e-mail yesterday, adding that the questionnaire had "unsettled" much of the agency's workforce. "We are going to respect the professional and scientific integrity and independence of our employees at our labs and across our department."
---
In its survey, the Trump transition team asked the Department of Energy for a list of employees who have attended United Nations climate events. It also asked for the names of those who worked on various climate change priorities within President Barack Obama's administration, including the Paris climate agreement and the social cost of carbon, which outlines the impact of agency regulations on the climate:
Can you provide a list of all Department of Energy employees or contractors who have attended any lnteragency Working Group on the Social Cost of Carbon meetings? Can you provide a list of when those meetings were and any materials distributed at those meetings, EPSA emails associated with those meetings, or materials created by Department employees or contractors in anticipation of or as a result of those meetings?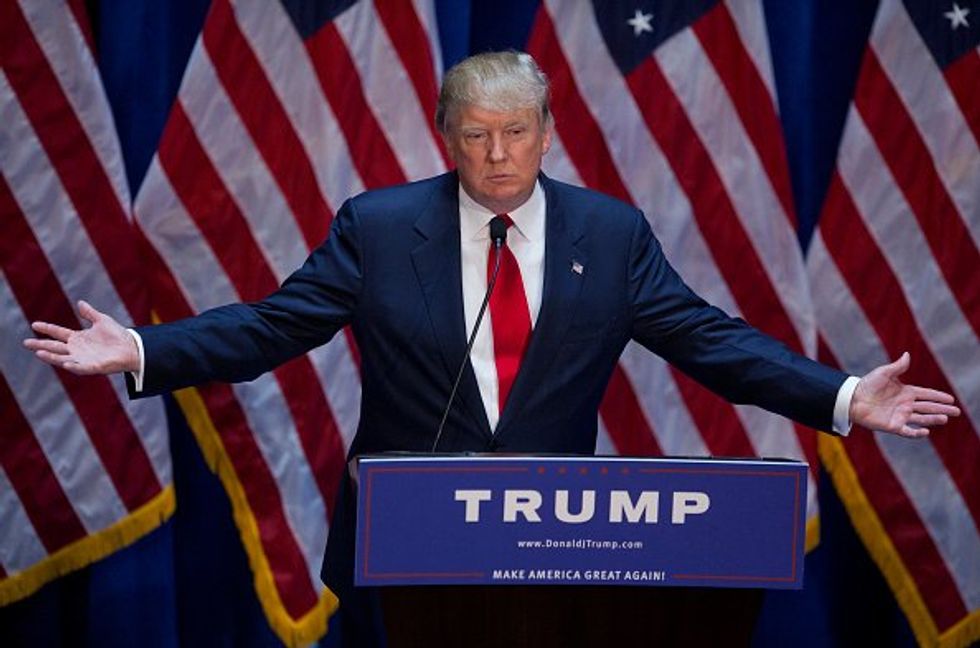 Credit: Source.
The complete questionnaire, which can be found here, includes such questions as:
What statutory authority has been given to the Department with respect to cybersecurity?
What is the greatest opportunity for reduction in life cycle cost/return on investment?
With respect to EM [Office of Environmental Management], what program milestones will be reached in each of the next four years?
Are there plans to add staff to EM? What are your staffing priorities?
What independent evaluation panels does the lab have to assess the scientific value of its Labs work? Who sits on these panels? How often do they hold sessions? Do they publish reports?
Can you provide a list of cooperative research and development grants (CRADAs) for the OTT past five years? Please provide funding amounts, sources, and outcomes?
Can you provide a list of licensing agreements and royalty proceeds for the last five years?
Can you provide a list of the top twenty salaried employees of the lab, with total Labs remuneration and the portion funded by DOE?
Can you provide a list of all peer-reviewed publications by lab staff for the past three years?
Can you provide a list of current professional society memberships of lab staff?
Can you provide a list of publications by lab staff for the past three years?
Can you provide a list of all websites maintained by or contributed to by laboratory staff Labs during work hours for the past three years?
Can you provide a list of all other positions currently held by lab staff, paid and unpaid, Labs including faculties, boards, and consultancies?
In a statement, Senator Ed Markey (D-Massachusetts) criticized the president-elect and his team for the request. "Energy Department staff should not be punished for simply doing their jobs,
even if the new administration disagrees with its policies," he said. "This kind of modern-day political witch hunt is illegal and undermines any commitment to a peaceful transition of power by the Trump administration."
Tony Reardon, president of the National Treasury Employees Union, expressed similar concerns: "My members are upset and have questions about what this means. These are all civil servants who do their jobs," he said. "They have no wish to be caught up in political winds — they are nonpartisan employees — scientists, engineers, statisticians, economists and financial experts — who were hired for their knowledge and they bring their talent and experience to the job every day."
Under President Obama's leadership, the Department of Energy has played a significant role advancing clean-energy initiatives and technology through loan guarantees and incubators, while writing efficiency regulations for appliances. Tens of thousands of contractors supplement the work of the agency's 13,000 direct employees. By contrast, Donald Trump, the president-elect, has claimed that global warming is a hoax perpetrated by the Chinese.
The concept of global warming was created by and for the Chinese in order to make U.S. manufacturing non-competitive.

— Donald J. Trump (@Donald J. Trump) 1352229352.0
Trump recently nominated former Texas Governor Rick Perry, an oil industry ally, to lead the Department of Energy. Perry would ascend to the top post of an agency he has vowed to abolish. Perry, who ran an unsuccessful presidential bid in 2011, infamously once pledged to eliminate the Energy Department during a GOP presidential primary debate, but forgot its name mid-sentence. ("It's three agencies of government, when I get there, that are gone: Commerce, Education and, the, uh, what's the third one there?" Perry said at the time. "Commerce, Education and the, uh, the, uh… The third agency of government I would do away with — the Education, uh, the, uh, Commerce, and let's see — I can't ... the third one, I can't. I'm sorry. ... Oops.")
Former officials say that Trump's administration can obtain the names of those who attended meetings or worked on specific projects once he takes office. Under current law and regulations, however, civil service workers cannot be punished or fired for political purposes, even when an administration changes.