The majority of investors in the infamous Bernie Madoff Ponzi scheme, the largest financial crime in American history, can now expect to recover their investments. In 2009, under an elaborate Ponzi scheme, Madoff lost approximately $50 billion of his investors' money before pleading guilty to 11 federal counts, including securities fraud.
---
Irving Picard, the court-appointed trustee for the liquidation of Madoff's fraudulent business, filed a motion with New York City bankruptcy court to distribute an additional $1.5 billion to investors – this on top of more than $7.6 billion paid to date. If the motion is approved, victims with losses up to $1,161,193.87, comprising roughly 54 percent of all victims, will be made whole.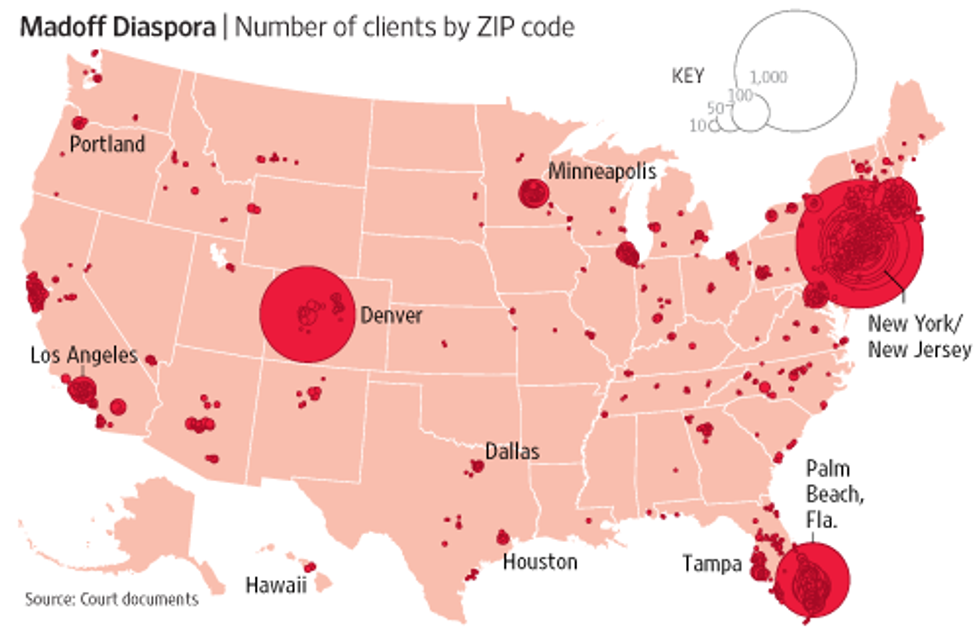 Credit: Source
Those who invested more than that amount can expect to receive back about 61 percent of their additional investments, which Steven Harbeck, President and CEO of the Securities Investors Protection Corporation (SIPC), touted as a "major victory."
Several billion more of the $11 billion collected still awaits payout as various legal battles continue. The widow of Jeffrey Picower, one of the largest investors and beneficiaries of the scheme, voluntarily turned over more than $7 billion of this projected payout. Lawyers for the trustee estimate that an additional $3 to $4 billion in the $65 billion scheme may still be recoverable, nearly covering all of the $17.5 billion in principal lost.  
The proposed payout is not without controversy. Fraud victims have taken issue with Picard's proposed formulas. Picard's recent motion came about after the resolution of the latest legal struggle between the trustee and some of the victims. The victims argued that
Picard should be required to take inflation into account when determining losses, which would result in a higher payout. The Supreme Court recently decided not to hear the victims' appeal, effectively ending the legal battle and clearing the way for further distributions. This so-called "time-based damages" case was the last major appeal of Picard's proposed pay-out formula.
Victims have also felt slighted by what Picard has defined as their loss. Many victims feel as though they should be reimbursed for the total amount of money lost in the scheme, including profits, not just the initial investment. Picard announced early on that victims would be entitled only to their net equity – the amount deposited with Madoff minus any money they had withdrawn. Victims fought mightily in court, hoping to recover some of the illusory gains, but the victims' arguments were largely rejected in court.
Bitterness remains, however. One victim, Ronnie Sue Ambrosino, criticized Picard's work, saying there had been "no justice." She claims she should have been reimbursed for the full amount on her final statement – which included the illegal profits from the scheme.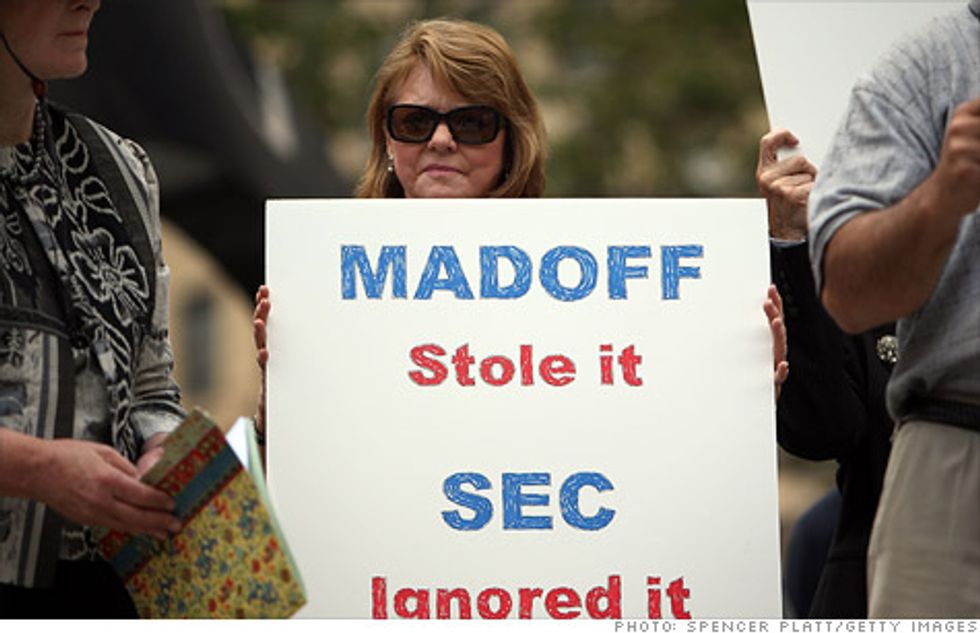 Many also feel that attorneys' fees in the case – which are now nearing the $1 billion mark – are outrageously high. Picard has defended the fees, which are paid by Wall Street firms through the SIPC, not by the investors, as a "very good return on investment," given the amount collected and distributed. "As a number, it's high," Picard said, "but in the context of what's going on in this case, I don't think [it's too high]."
Madoff remains in federal prison, where he is serving a 150-year sentence.