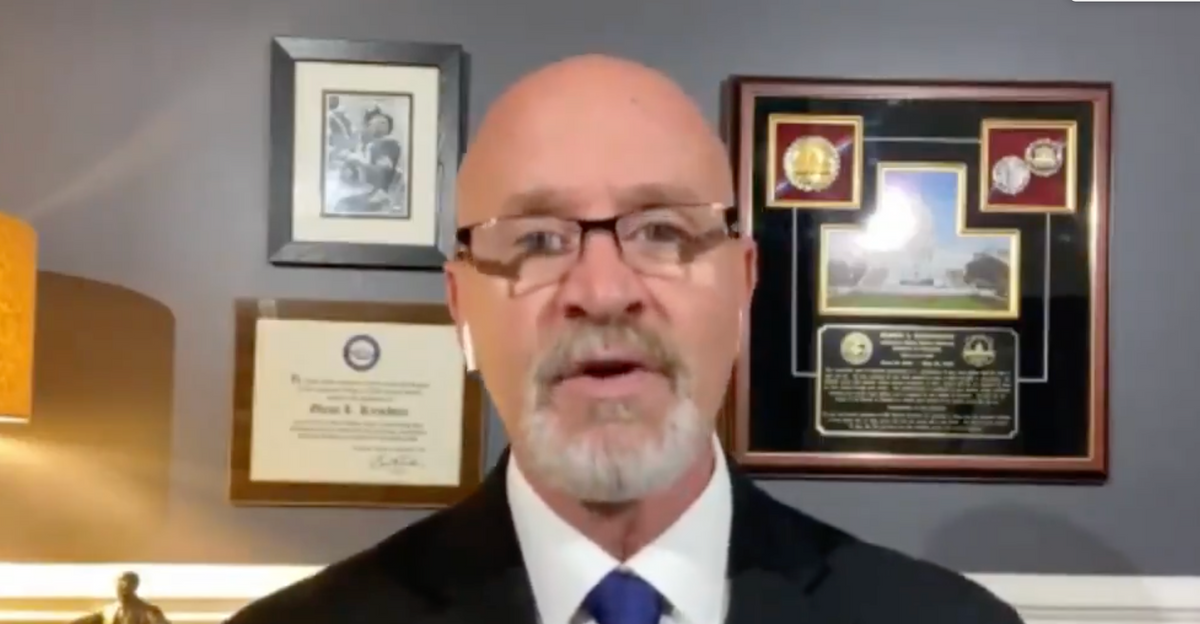 MSNBC
With thousands of lawsuits involving him, former President Donald Trump is no stranger to litigation—whether he's fighting to conceal his financial records or being sued over unpaid wages.
Now, Trump has sued his niece, Mary Trump, after she revealed in her tell-all book that she was the source behind the bombshell 2018 New York Times report detailing the Trump family's years of tax schemes.
The suit, which also targets the three New York Times reporters behind the story, alleges that Ms. Trump broke a two-decade old confidentiality agreement by coming forward with the financial records. Trump's legal team is demanding at least $100 million in damages.
On MSNBC's The Choice with Zerlina Maxwell, legal analyst Glenn Kirschner said the suit was "dead in the water" for a number of reasons.
Watch below.

Kirschner scoffed at Donald Trump's effort to sue the journalists involved:

"The Judge is going to say, 'Mr. Former President, it's called the First Amendment. It's called journalism. Case dismissed. Get over it.' So there's no 'there' there."
He then said the case against Mary Trump would likely fail as well:
"This precise issue was already litigated about a year ago … Robert Trump, Donald Trump's brother, brought suit to try to stop Mary Trump from publishing the book, and a different judge in New York ruled that the confidentiality agreement was drafted too vaguely to stop her from publishing the book."
But even if Mary Trump were to lose, Trump likely wouldn't see much in damages:
"You know what the jury would likely do? They would award Donald Trump one dollar in damages. Why? Because you can't exactly soil the good name of Donald Trump because it's not a good name to start. ... Exactly. You really can't damage the name of Donald Trump because he's inflicted so much injury on his own name."
People agreed with the assessment.
The lawsuit has generated a multitude of reactions on social media

The suit comes as more indictments of Trump Organization officials in New York are expected.