On Tuesday afternoon, Democratic nominee Joe Biden announced his running mate, California Senator Kamala Harris, for Vice President.
A graduate of Howard University, Harris worked for decades as a prosecutor, including years as California's first female Attorney General. She was elected to the United States Senate in 2016 and campaigned for President in 2019.
Perhaps surprising no one, Harris's appointment as the running mate was near instantly met with racist and sexist diatribes from some right wing circles. It took all of one hour for Trump to call the Senator "nasty" at a press briefing. Radio host Mark Levin spent an entire diatribe falsely surmising that Harris isn't "actually" African-American.
And now a viral copy-and-paste Facebook post is already claiming she isn't even an American citizen.
The post claims that Harris's selection is part of a secret plot to elect House Speaker Nancy Pelosi (D-CA), and claims that because Harris's parents are foreign born, Harris is an "anchor baby," and not an American citizen.

The 14th Amendment states:

"All persons born or naturalized in the United States and subject to the jurisdiction thereof, are citizens of the United States and of the State wherein they reside."
Harris's parents, both doctors, were a cancer researcher and an economist, as well as legal U.S. residents at the time of Harris's birth on American soil.
Facebook accompanied the false posts with multiple articles fact checking the blatant falsehood.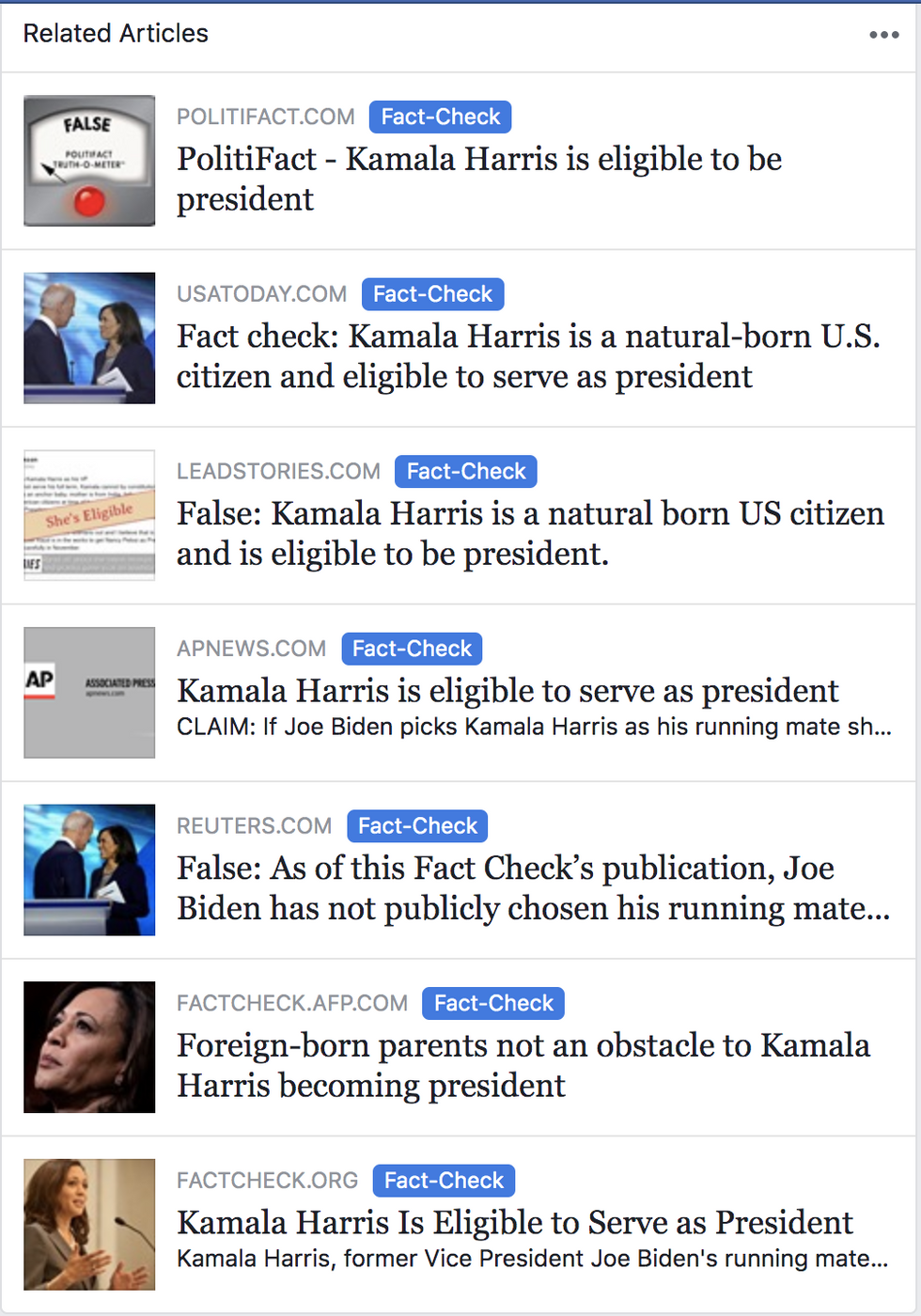 Georgetown University professor Josh Chafetz told FactCheck.org that the post was "racist nonsense."
He continued:

"To serve as president, one must be at least 35 years old, have been a resident of the United States for at least 14 years, and be a 'natural born Citizen' (Article II, sec. 1 of the Constitution). Additionally, one cannot have already been president for more than a term and a half (22nd Amendment)."
People didn't hesitate to fact check the bogus claim in their comments either.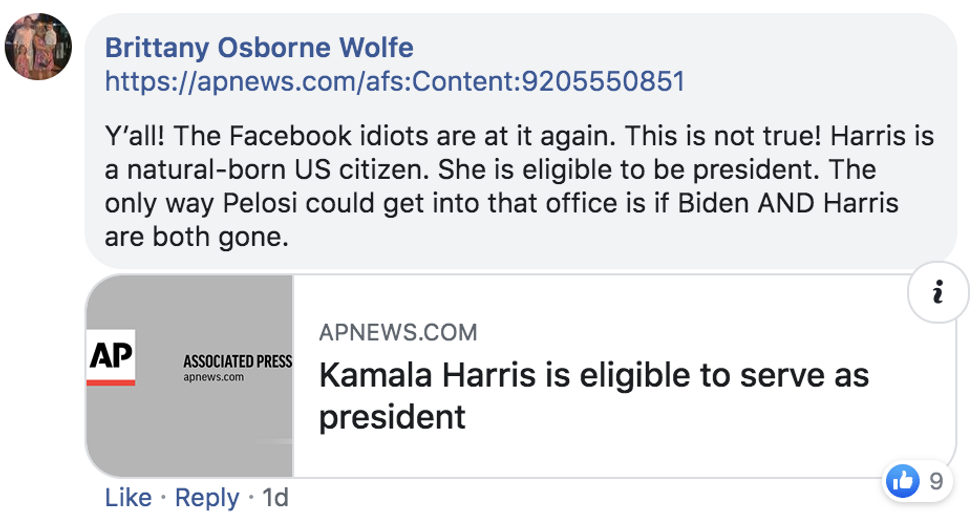 The post was just a microcosm of bigoted responses to the historic selection.
Some of these reactions were reminiscent of the claims that former President Barack Obama wasn't an actual citizen—an assertion made famous by now-President Donald Trump.
The claims about Harris reminded some of that conspiracy theory.