[DIGEST: FBI.gov, The Denver Post, National Human Trafficking Resource Center, News4]
Late last month, the FBI discovered 82 minor victims of sex trafficking and arrested 239 sex traffickers. The nationwide three-day operation, known as Operation Cross Country X, was executed in conjunction with the National Center for Missing and Exploited Children (NCMEC) and local and international law enforcement agencies.
---
Sex trafficking is a form of modern-day slavery in which individuals are forced to engage in commercial sex acts.
"Operation Cross Country aims to shine a spotlight in the darkest corners of our society that seeks to prey on the most vulnerable of our population," said FBI Director James Comey.
"Child sex trafficking is a heinous crime that affects people of all races and ethnicities," said Carlton Peeples, assistant special agent in charge of the Jacksonville, Mississippi branch of the FBI's criminal division. "It takes place in communities of all sizes. Traffickers operate anywhere they can make a profit exploiting children. Victims endure physical neglect, sexual assault, suffer from malnutrition, unaddressed medical problems and mental health issues."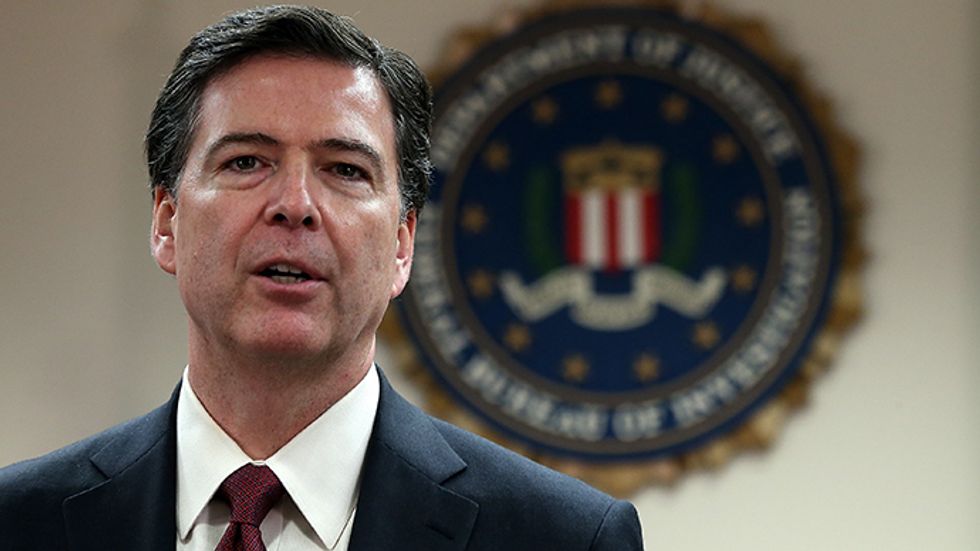 FBI Director James Comey. (Credit: Source.)
Because of the numerous health issues experienced by victims of human trafficking, Operation Cross Country also aims to help victims find resources to begin recovery. "As part of this effort, we are not only looking to root out those who engage in the trafficking of minors, but through our Office for Victim Assistance, we offer a lifeline to minors to help them escape from a virtual prison no person ever deserves," said Comey. More than 100 victim specialists provided on-site crisis intervention services and provided resources for basic needs like food, clothing, shelter and medical help.
Operation Cross Country was created in 2003 as part of the FBI's Innocence Lost National Initiative. Since its inception, the program has resulted in the recovery of over 6,000 children from the sex trafficking industry,
and more than 30 individuals have been sentenced to life in prison for their role in trafficking these victims. This year's effort was the most involved, with 55 FBI field offices and 74 Child Exploitation Task Forces, representing over 400 law enforcement organizations involved.
This was also the first operation to go international. Operations took place in Canada, Cambodia, Thailand and the Philippines, resulting in the recovery of 41 more juvenile victims of sex trafficking, including a two-year-old girl. The youngest recovered U.S. victim was 13.
The International Labor Organization estimates that there are hundreds of thousands of victims of human trafficking in the United States. "This is something that's happening in communities across the country," said John Clark, CEO of NCMEC. "We need moms and dads and teachers and neighbors and everybody working hand in hand to try to identify where this situation is happening so that we can bring the right resources to bear to fight child sex trafficking."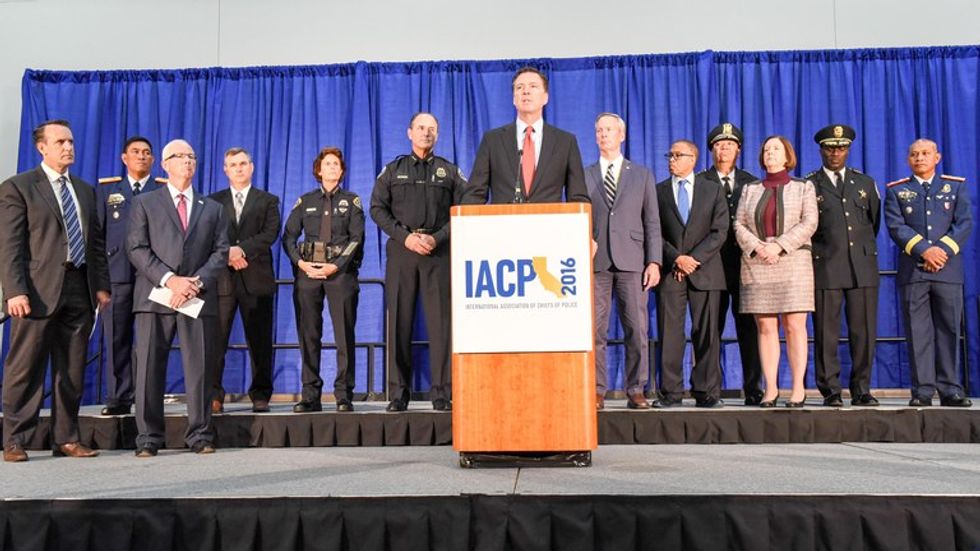 FBI Director James Comey announces the results of Operation Cross Country X. (Credit: Source.)
Social media has made trafficking easier. "We're in a technological age now where we have powerful computing devices that we can hold in the palm of our hand," said Sergeant Dan Steele of the Denver Police Department. "Because of that, we have now seen traffickers and sex buyers alike looking at those devices and going, 'Wow, I can sit on my couch or I can sit in my car or I can stand on the street corner and I can pick and choose a person that I want to exploit. I can pick and choose if I want to buy someone, sell someone, exploit someone.'"
"This is a depressing day in law enforcement," said FBI Director James Comey, "because this is the world we live in and the work we have to do." But he noted that it was also a "proud" day, "because there are people who spend every day worrying about how to rescue these children. They are true heroes."