From Jan. 9 to Jan. 12, 2017, the city of Las Vegas went from Sin City to Tech City as the annual Consumer Electronics Show rolled into town. The 20th iteration of the annual technology trade show took over multiple key locations in Las Vegas for the large expo with the bulk of the excitement unfolding at the Las Vegas Convention and World Trade Center.
As with prior years, CES 2018 invited innovators from all over the world to showcase their latest in high-end gadgetry and electronics. Serving as a "sneak preview" of the future of technology, the CES showroom was a veritable "who's who" of well-known and independent companies. Everybody had something to show off, and while many of what was revealed proved useful and innovative, these items wound up piquing more than just a little interest.
---
The Wall – Samsung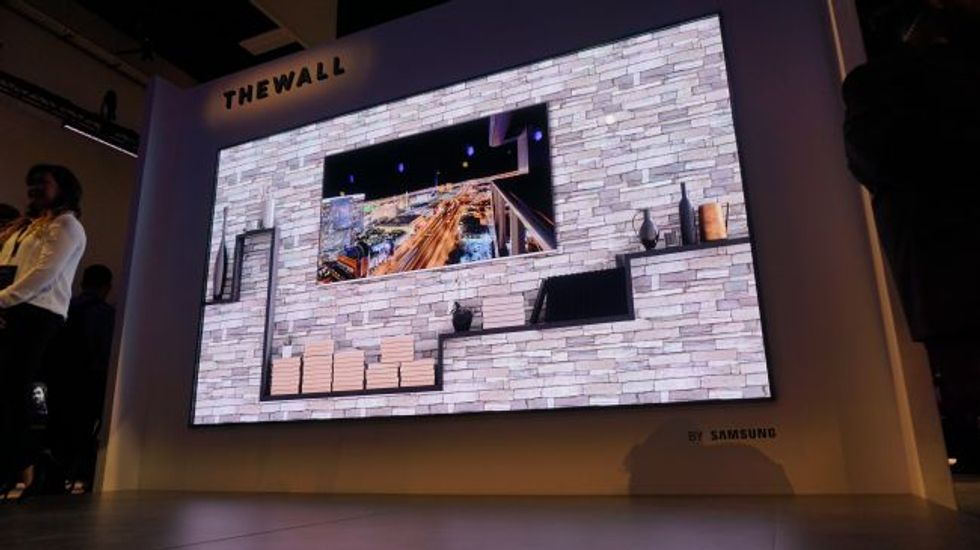 For those that thought the television watching experience couldn't get any better, Samsung introduced "The Wall." Though Samsung's MicroLED television made its first appearance at CES 2017, a greater showing at the 2018 show keeps the oversized television in the spotlight.
MicroLED technology utilizes miniaturized LED lights that are able to produce their own individual light, negating the need for a backlight or LCD shutters. The picture produced is brighter and more vibrant than current OLEDs and Samsung's 146" "The Wall" was able to display these benefits without issue.
Maybe more impressive than the picture on the massive display is that multiple "The Wall" units can be connected to create an even bigger display. The bezel-free design allows for a seamless image when multiple units are paired together, something that is likely only practical for commercial use.
ThinQ AI – LG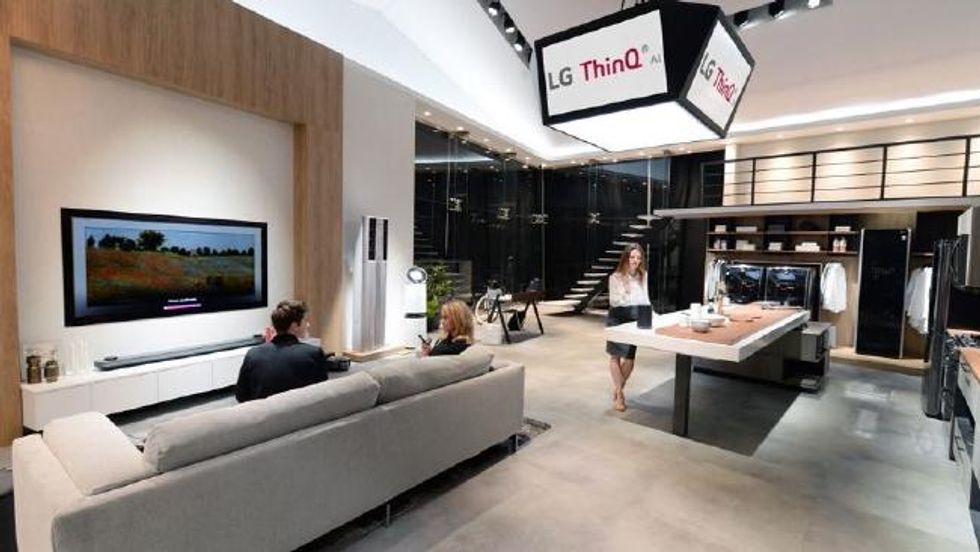 Fearful of a future where artificial intelligence runs rampant? Then chances are LG's ThinQ AI will come across as unsettling. At CES 2018, LG unveiled a series of hospitality and service-based robots and connected home appliances and electronics all working off of the ThinQ artificial intelligence.
As a follow-up to CES 2017's cleaning robots, which have since been used in South Korea's Incheon International Airport, ThinQ AI will allow devices to communicate with one another and evolve over periods of use.
Showcasing the AI was LG's home assistant, CLOi. Much like Google Home or Alexa, CLOi is able to simplify the average user's day, but the ThinQ AI takes things a step further. During the demonstration, CLOi was able to pull a gym appointment from a user's calendar and then suggest how to wash their clothes for optimal time management.
PetWALK – GmbH & Co. KG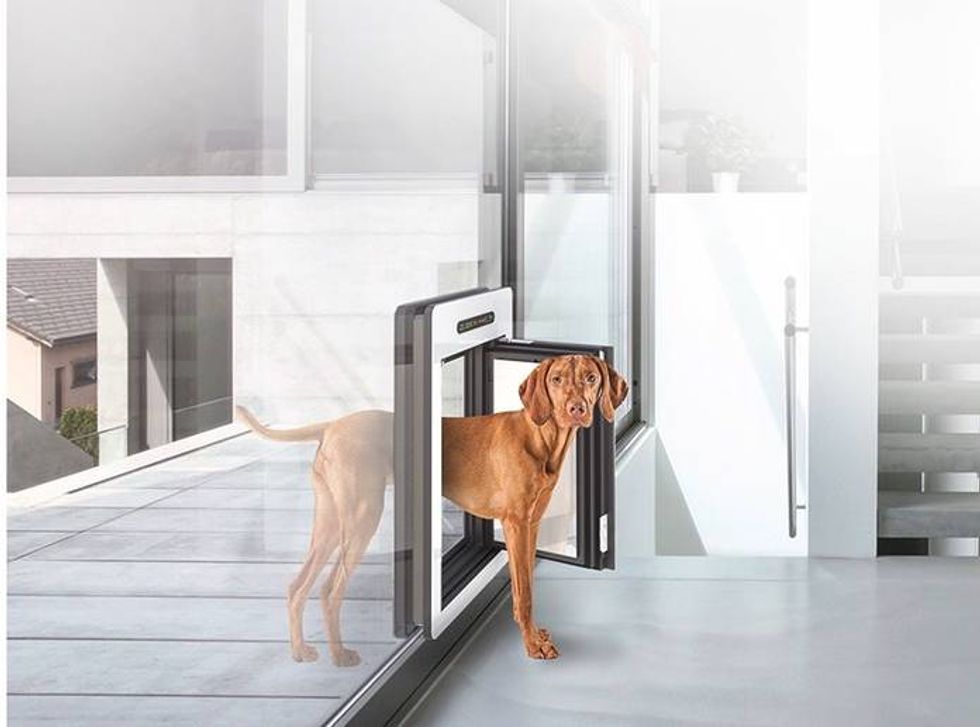 There was something for everyone at CES 2018, even the furry, four-legged friends that were left to fend for themselves during the four-day show. PetWALK, a product of Austrian tech company GmbH & Co. KG, serves the same purpose as a human-sized automatic door.
Pet's equipped with a specialized tag will be able to approach the door and have it open for then, removing the security concerns that can come with standard pet doors. The door can also be operated with a remote or smart device while away from the house.
For pet owners, PetWALK is a clever innovation that will better connect them to the going-ons of their companion's day.
Self-Driving Lyft Car – Lyft & Aptiv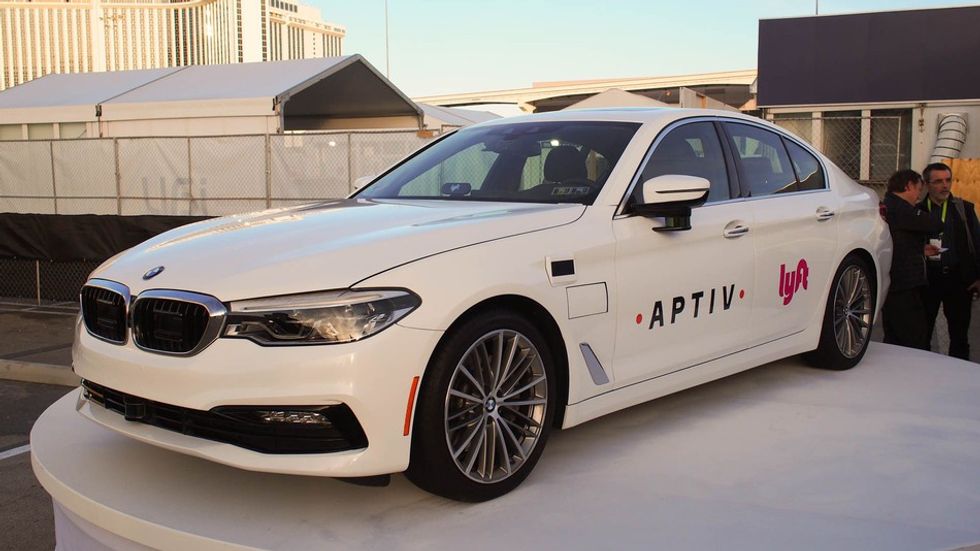 Soon-to-be-gone are the awkward conversations forced upon anyone that's taken an UBER or Lyft ride. In partnership with Aptiv, Lyft unveiled a self-driving vehicle made specifically to cater to Lyft passengers. While the concept may sound unsettling, the self-driving car was designed to drive as if being handled by a human.
Peter Pachal from Mashable had the opportunity to ride in the driverless car and described how the vehicle moved as if handled by a real person. "When waiting for oncoming traffic to thin out… the car didn't just position itself in the left turning lane and stop. It moved forward a bit, waited, then… moved a bit more, turned the wheels lightly, then crept up a little more…"
Though Lyft made the self-driving feature available to Lyft users within 550 yards of the Las Vegas Convention Center during the length of CES, the feature has been available in Boston for a short period of time.
Rollable OLED TV – LG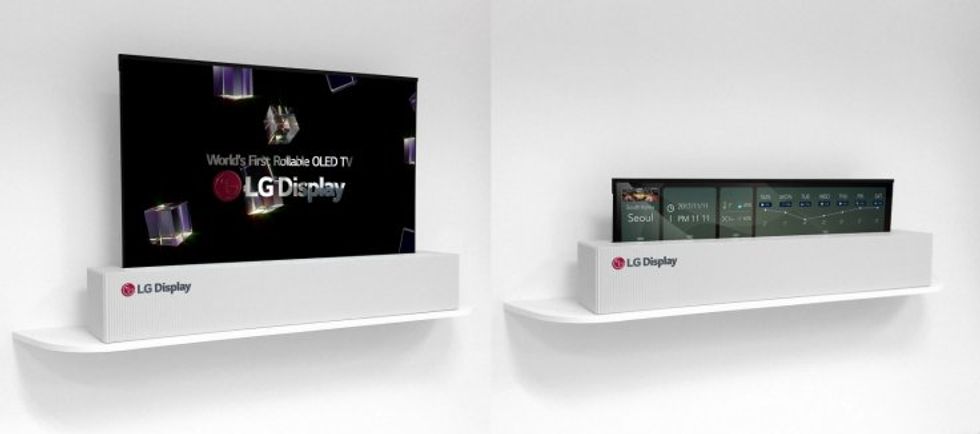 Imagine being able to free up the wall space your television takes up when you're not using it. Now, it's an implausible idea that would require demounting and remounting it. With LG's 65" rollable OLED, however, with just the push of a button, the screen would roll up into a convenient storage.
The 4K OLED prototype on display at CES 18 was able to display picture in both 16:9 widescreen and 21:9 aspect ratio. Just want to check the weather for the day? Unroll the screen partially to leave a strip exposed that displays smart home information, music controls, and other customizable options.
The larger screen was a follow-up to LG's 18" rollable display that premiered in 2016 with an upgraded picture to feature pristine 4K images. Despite having been rolled, Vlad Savov of The Verge claimed that he "could detect no difference between [the] rollable panel and LG Display's other, profoundly gorgeous OLED TVs."