[DIGEST: IFL Science, Washington Post, Forbes, Politico]
Last month, a group of six teenage Afghan girls made headlines after U.S. officials denied them entry into the country for a robotics competition. It turns out that the group applied for visas a second time — and were once again denied. But there's some good news: On Wednesday, the decision was reversed, and the Afghan team received permission to enter the United States.
---
The girls are participating in the FIRST Global Challenge, a robotics competition featuring entrants from around the world, to be held in Washington, DC, in mid-July. The conference aims not only to teach skills in design and programming, but also to help students learn how to cooperate and work with people from other backgrounds, cultures, and countries.
The State Department declined to explain why it denied the group visas in both instances, but a Washington Post report appears to shed some light on the decision. Last week, they reported that it was likely the State Department denied the girls entry to the United States because of fear they might not return to Afghanistan.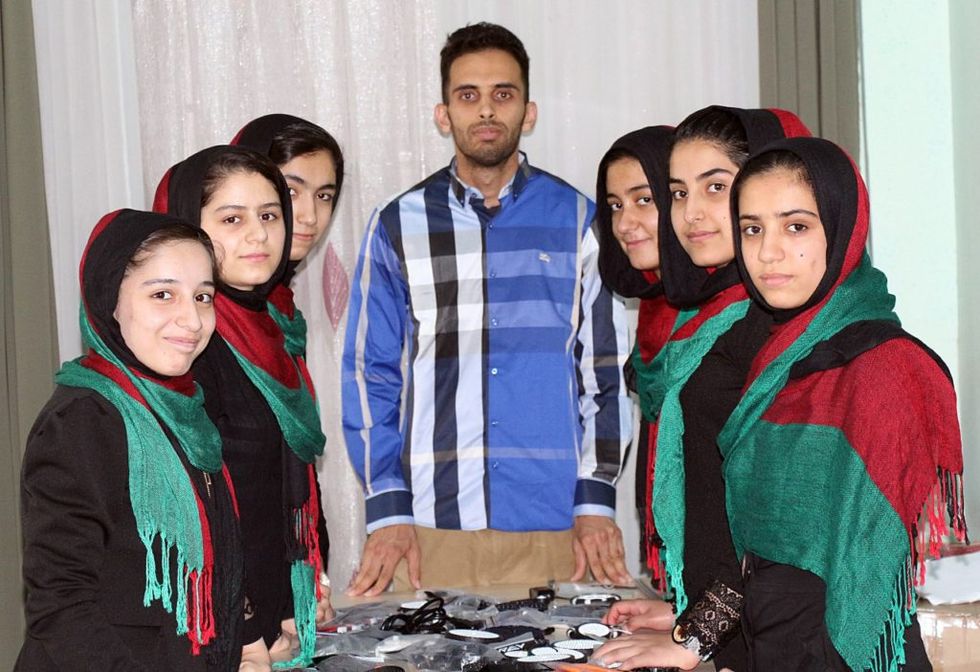 Credit: Source.
For the past few years, Afghan citizens have been fleeing the country because of economic instability and violence. Those who receive visas — especially from the country's educated population — often arrive in the United States and remain in the country past their visa date, taking refuge within immigrant communities. According to Elham Shaheen, an official at Afghanistan's Ministry of Higher Education, the number of educated Afghan citizens who leave on temporary visas and never return is as high as 10 percent.
While this is just one theory, the facts seem to support this reasoning. The Washington Post interviewed two of the team members living in the city of Herat in western Afghanistan. They did say that they had been asked about their intention to return home after the FIRST Global Challenge was over, and provided written verification from Afghan officials that they would do so. Still, it appears that this wasn't enough, as their visa applications were denied a second time.
The girls would still have been able to compete via online video, but it appears that President Donald Trump intervened to ensure that the Afghan team and Gambian team––which faced similar visa woes––would be granted entry into the United States. The teams are on "parole," rather than visas, which is an authority used in exceptional circumstances to allow entry into the country. Regardless of how it happened, we can all rejoice that these girls will be able to participate in this competition they worked so hard to qualify for, and, by traveling to Kabul twice to obtain their visas, risked their lives for.