[DIGEST: The Boston Globe, ABC News, NBC News, Politico]
With polling closed in the Nevada Republican caucuses, the projected winner is Donald Trump with early results showing he captured as much as 42 percent of the vote. The battle for second place remains too close to call between Florida Senator Marco Rubio and Texas Senator Ted Cruz.
---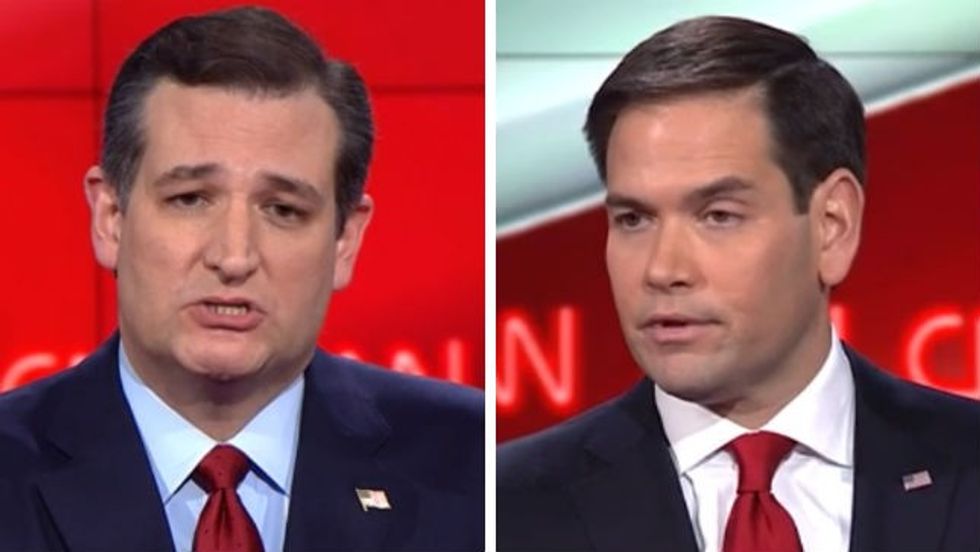 Credit: Source.
While the candidates have been looking ahead to next week's Super Tuesday, during which 11 states will cast their votes for the Republican nominee, Nevada nonetheless loomed large—especially after Governor Jeb Bush's departure from the field. Nevada could have either set the stage begun in South Carolina, or torn it down and re-leveled the field.
Yet even in the hours leading up to the Republican caucuses in Nevada, nobody knew what to expect. While Trump was leading in the polls, Nevada polling is famously inaccurate. The Nevada caucuses have also historically been disastrously disorganized. Nevada didn't adopt the caucus format until 2008. Voter unfamiliarity with the process, combined with a cash-poor state party without sufficient support to count the final votes, has led to significant delays in getting results. For instance, in 2012, a total of 33,000 Republican Nevadans participated in the caucuses – a turnout of only eight percent – but it still took the state party three days to release the results.
Trump's first place finish cements his momentum going into Super Tuesday and beyond to March 15, when an additional six states will hold their primaries. This momentum may carry him beyond those key primaries and right into the position of Republican nominee.
Even the Rubio camp agrees. "There are going to be a lot of circumstances where we can declare some victories and at least get this thing to March 15," said Rich Beeson, a senior Rubio aide. "Once we get to March 15, if the die has not been cast by then, it's a different game."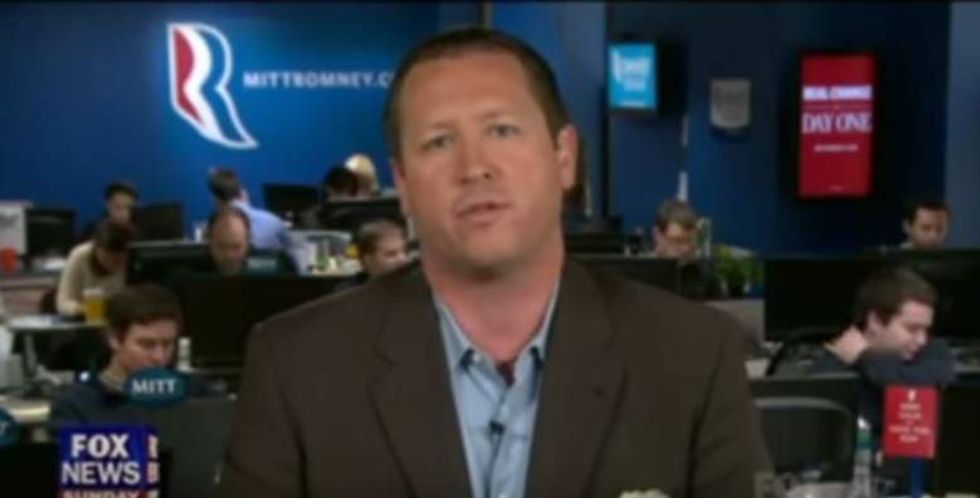 Rich Beeson. Credit: Source.
While the battle between Cruz and Rubio remains too
close to call,  much is at stake for both candidates.
The Nevada caucus marked the first Republican contest since Jeb Bush suspended his campaign. Bush's exit narrowed the field for Republican establishment favorite to two: Rubio and Ohio Governor John Kasich.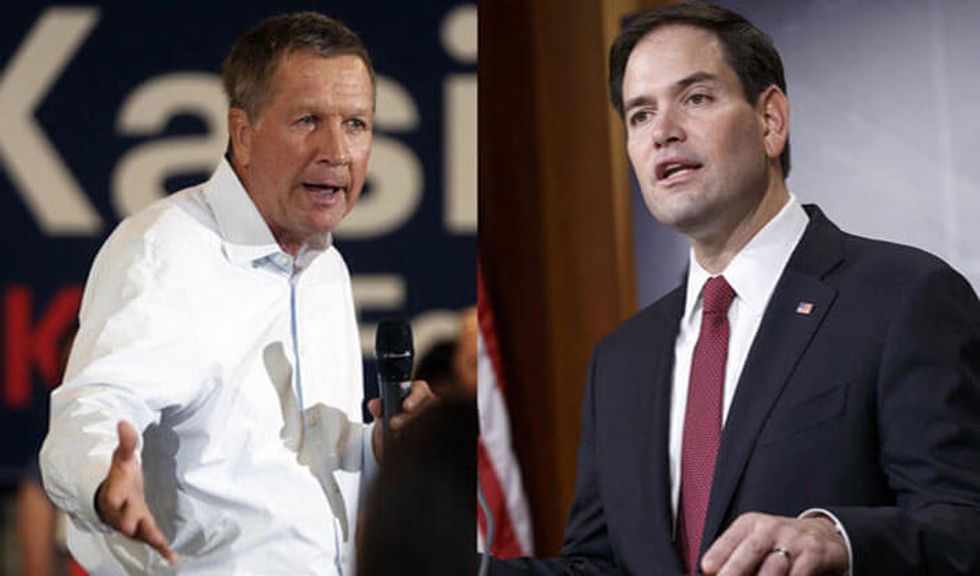 Credit: Source.
In the days following Bush's exit, Rubio secured the endorsement of several influential Republicans, chief among them former Republican presidential nominee and senator Bob Dole. "Now that my good friend Jeb Bush is no longer running, I'm supporting Rubio," said Dole. "As much as I love John Kasich, you know, Rubio is probably a better candidate. And he's young. He wants to grow the party as opposed to [Ted] Cruz. I don't know what he wants to grow."  
Rubio's finish ahead of Kasich will likely cement his position as establishment favorite. His relatively strong showing in Nevada may also help him to secure more of the financial supporters that made Bush's campaign so well-funded. For now, many of these supporters are playing the waiting game, giving themselves time to better assess the race.
Any infusion of cash for Rubio would be welcome. Financial disclosure documents at the end of January showed that he had just under $5 million cash on hand. Although he raised an additional $5 million that month, he spent more than $10 million – obviously an unsustainable rate. Trump, who is mostly self-financing his campaign, does not have the same financial constraints. Nor does Cruz, whose January finance reports revealed $13.6 million in his campaign coffers.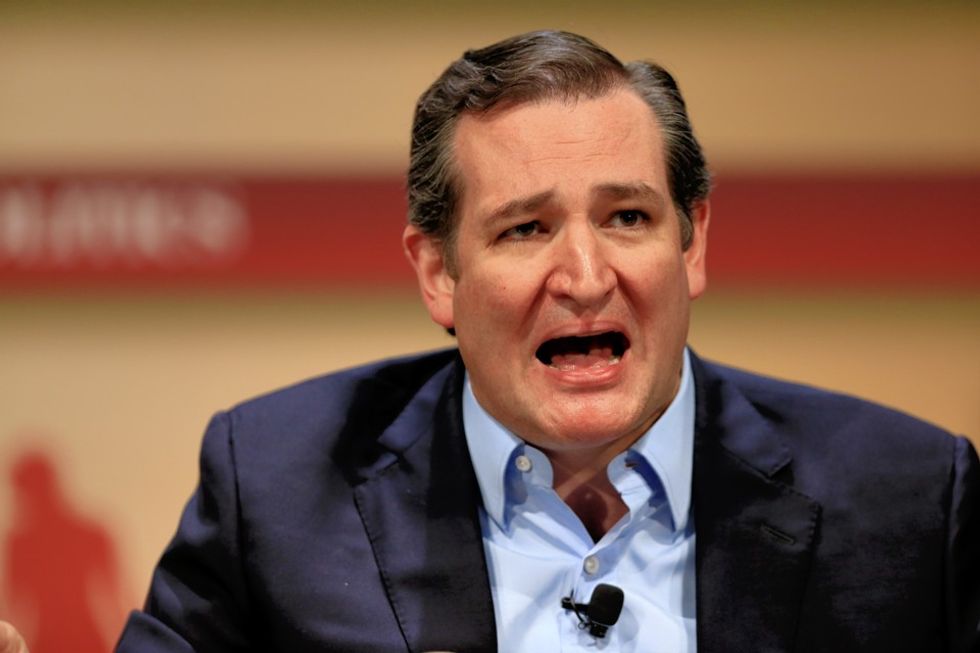 Credit: Source.
Cruz's finish reinforces his struggle to find his footing in this race. His campaign strategy, which rests on capturing the evangelical and conservative vote, was called into serious question after his third-place finish in South Carolina's primary on Saturday. Seventy-two percent of Republican voters in South Carolina's primary identified as evangelical or born-again Christians, yet their support went overwhelmingly to Trump. Cruz fared even worse with non-evangelicals, taking just 13 percent of that group.
While Nevada was never a make-or-break state for Cruz—his campaign is looking forward to the six southern states casting their votes on Super Tuesday—his disappointing finish underscores his failure to find solid support in the face of the other candidates.
While the winner of second place remains too close to call, one thing is certain: Trump's victory sets the stage for an all-out battle as Super Tuesday approaches.